Johnny Cash's guitar hit the sound system at the Bryce Jordan Center. The Penn State fans popped because they've heard "Folsom Prison Blues" before and knew Zain Retherford was rolling around the bend.
Retherford climbed the steps and nodded to his coach Cael Sanderson. He was about to begin another beat down. This time it was against Sal Marandino of Ohio State.
As the top-ranked 149-pounder in the nation, the Nittany Lions' redshirt sophomore is an early candidate for this season's Dan Hodge Trophy, an award given to the nation's top collegiate wrestler.
So far this year he's 22-0 and has beaten four of the top-10 wrestlers in his division. All of those victories came with bonus points.
Just as Cash sings in Retherford's walk-out music, Retherford has a style that smothers his opponents like they're stuck in a prison and time keeps dragging on.
"He's always been relentless," Sanderson said.
His coach said this is the best Retherford has ever looked. But it was during his freshman year in 2013 when he first caught a piece of the spotlight. That was the year he shocked the wrestling world when he beat the two-time defending national champion, Logan Stieber of Ohio State.
"That I'm ready as a freshman, I think that's what I took away from [that match]," Retherford said.
Stieber would go on to win his third-straight national championship, beating the Lion in the Big Ten and NCAA tournaments. The next season Retherford redshirted. Sanderson said he wanted him to move up in weight and tighten his technique.
"He's just all-around a better wrestler," the coach said about his 2016 campaign. "... Sometimes you just have to know technically how to unleash your potential there and use that. That's what he's figuring out and that's why you see him continuing to improve."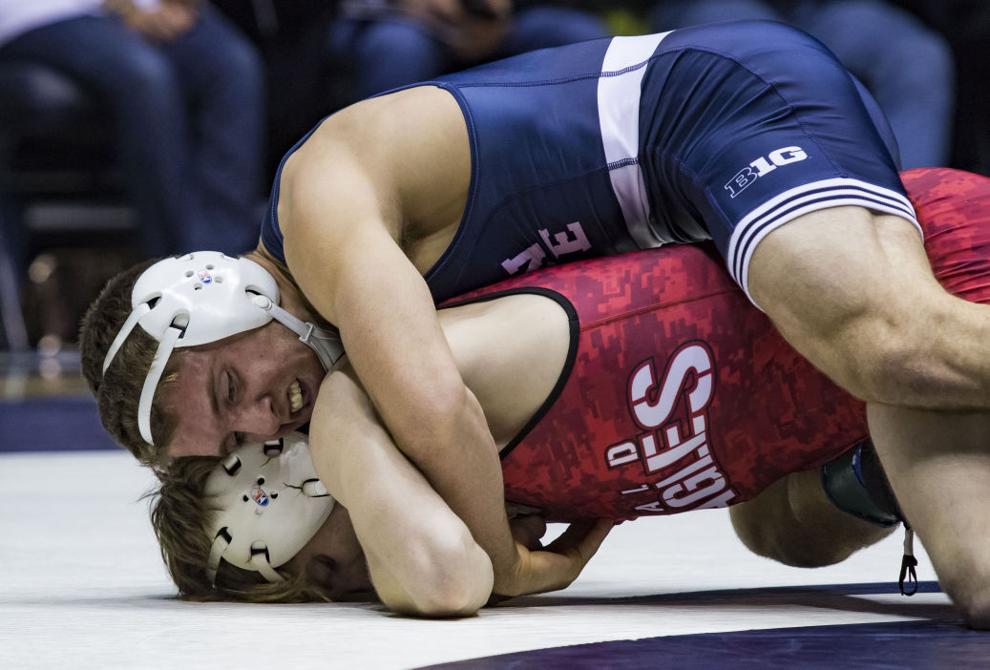 Like a lot grapplers in his weight class, Retherford comes off as unassuming. He's one of the shorter wrestlers on the team and his wide blue eyes are the opposite of intimidating.
But in reality, he has enough country strength to squash three watermelons pressed against his chest using his wrestling grips. He proved as much in a Facebook video he posted last year.
It should come as no surprise then that this blue-collar athlete grew up on a pumpkin farm in Benton, Pennsylvania, where he still helps his family out when he's not training.
Benton, located about an hour's drive east of Scranton, has a population of less than 850 people, according to the 2014 census. Retherford said his high school isn't even large enough to roster a football team. His graduating class had only 46 other people.
"Wrestling was pretty much king, you know." he said. "The [Benton] community was really behind wrestling. They still are. It's a big culture."
Coming from such a small tight-knit community, it's surprising that the 149-pounder is able to foster such ruthlessness and aggression in competition.
Before he lined up with the Buckeyes' Marandino, Retherford steadily paced back and forth in front of him like a prize fighter. After they shook hands and the referee blew his whistle, the Ohio State sophomore with a 5-6 record didn't stand a chance. Less than three minutes later, he was pinned.
It was Retherford's 10th pin of the year, which tied for the team-high, and now over 90 percent of the Lions' wins have come with bonus points. Like Cash sang in the walk out when Retherford's opponents hear the final whistle blow, they hang their head and cry.
According to his teammates, Retherford becomes almost a different person when he steps onto the mat. Outside the gym, they say he's all smiles. But when he laces his wrestling shoes, Retherford's ultra-competitive nature gets the better of him.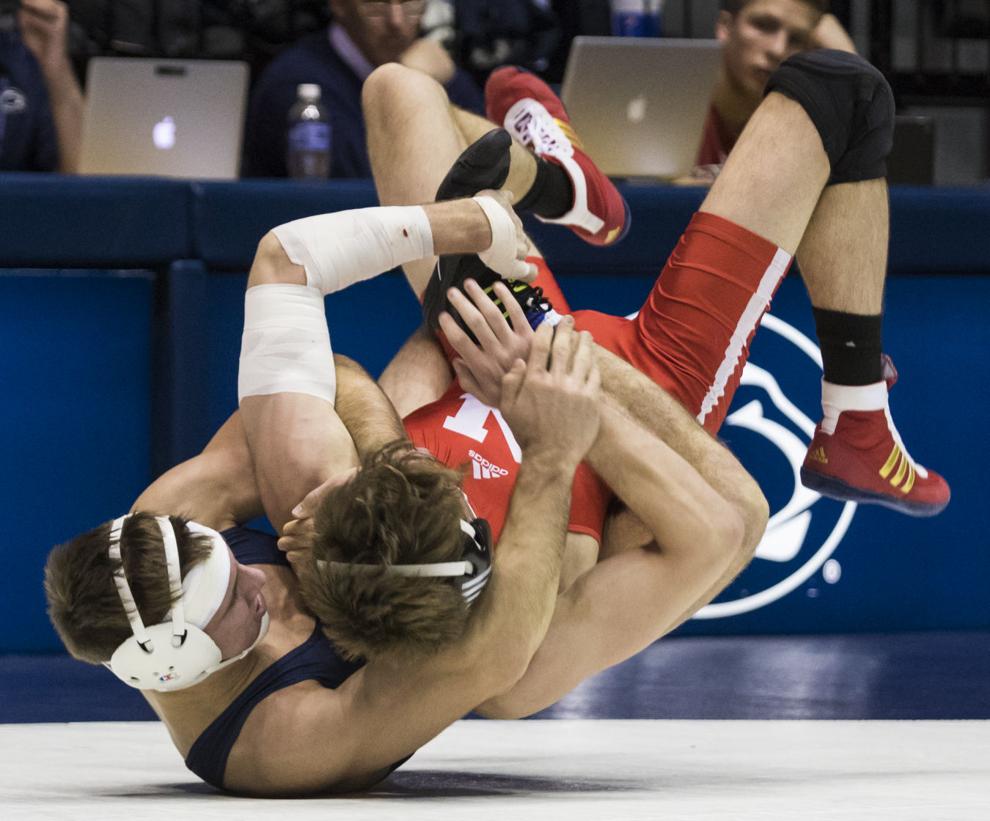 "You wouldn't think that he's the nicest guy in the world," Jason Nolf said about wrestling his teammate.
Nolf said that one time at practice, he and Retherford were supposed to only go for five minutes, they ended up wrestling for 15 minutes because they needed to "settle it." He said that his teammate can get so competitive that he'll refuse to back down even in friendly arguments.
"We were [practicing together] for a while, but we started getting too intense for a little bit," Nolf said. "Sometimes like a day before a match, we'll go pretty hard and the coaches don't want us getting that intense. So they separate us then."
Retherford's style of wrestling will rub some people the wrong way. Last year at the Dave Schultz Memorial International Tournament, he got into an altercation with one of his opponents after their bout.
In the consolation bracket he faced Russian freestyle wrestler Murad Nukhkdiev. In the middle of the match, Nukhkdiev started slapping Retherford in the face. The referee penalized the Russian three times and Retherford won the match 9-2. Afterward, Nukhkdiev confronted the victor.
"He got chest-to-chest with me and he was swearing at me in Russian," Retherford said. "The guy's coach starts to grab him. He sees his coach and he '1-2' hits me in the face. I just laughed. It didn't really hurt at all."
Even with his intense style and competitive nature, Retherford said it actually takes a lot to make him angry. Right now he doesn't have any career aspirations in MMA, but he does have goals of becoming a world champion in freestyle.
However, this year his sight is on one task.
He walks the line to become NCAA champion.
"It's college wrestling season right now," he said. "That's all I'm focusing on and doing my best every day."