Nick Lee came into his freshman season at Penn State accustomed to the feeling of victory.
Set to redshirt his first year, Lee was unaccustomed to waiting.
During his junior year of high school, Lee was the state champion at Mater Dei, where he attended school for three years before homeschooling his last year.
Lee decided to study at home during his senior year to focus on his freestyle training, which paid off when he won a USAW Cadet Freestyle National Championship and a USAW Junior Freestyle National Championship in back-to-back years.
Throughout, he was being recruited by schools, with Penn State at the top of his list.
"I was just excited to wrestle, for this team especially," Lee said. "At the time they were No. 1 in the country, and we still are, so I was just really pumped that they had recruited me in the first place."
Lee first made an impression in Penn State fans' minds at the Southern Scuffle in the beginning of January. He wrestled unattached at 141 pounds and ended the tournament with a 4-1 run and finished runner-up.
With two pins, one tech fall and one major decision throughout the weekend, Lee showed that he can compete with some of the best wrestlers in his weight class.
Coming out of the Scuffle, Lee had a record of 14-3 on the season, and sights set on the spot in the lineup after starter Jered Cortez got hurt in the tournament. After an impressive showing in Chattanooga, that is when the talk started about Lee's redshirt and whether it should be pulled.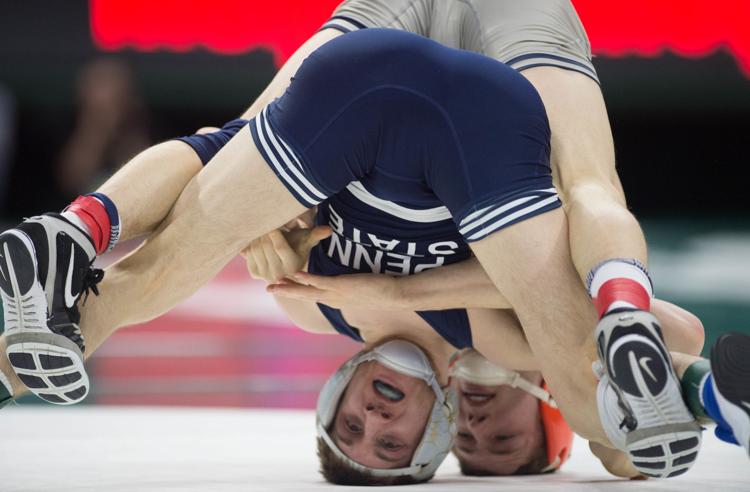 Heading into the upcoming duals and conference matchups, Penn State was set to face Michigan in the first dual of 2018, and with Cortez still unable to compete due to his injury, coach Cael Sanderson decided to pull Lee's redshirt.
"A lot of people want to save their redshirt," Lee said. "But I was pretty pumped that they were pulling my redshirt and excited to be a part of this year's team."
Showing no signs of being a true freshman, Lee went into Ann Arbor and beat Sal Profaci in a 9-5 decision. Although that was only one match, fans could see that Sanderson and the other coaches made the right decision.
"I was excited," Lee said. "There's definitely added pressure, but I kind of like the pressure in a way because that means we have good opportunities. Without the opportunities there would be no pressure."
Lee seemed to have secured his spot in the starting lineup for the Nittany Lions and went 8-1 in the duals. His only loss came in a close match against Joey McKenna of Ohio State. Of his eight wins, he posted three major decisions, one tech fall and a pin in the final dual of the season against Buffalo.
Because of his 22-4 record on the season, Lee earned the No. 2 seed heading into his first Big Ten Championships.
He started off his tournament with a major decision over Mike Van Brill of Rutgers and followed that win up with another major decision against Cole Weaver of Indiana.
Lee saw his first loss of the tournament come against Michael Carr of Illinois, but continued to compete in the consolation bracket where he beat Vince Turk from Iowa and Nate Limmex of Purdue to finish in third place.
"I didn't really know what to expect," Lee said. "I would say that was probably the biggest tournament I have ever wrestled in going into it. I was excited to be part of it and I think I was ready for it. The Big Ten tournament is the best training to get ready for nationals."
Lee's finish at the Big Ten Championships was enough to qualify him for NCAA Championships in Cleveland, and seeded No. 8 amongst his competition.
Even though he got pinned by an unseeded Ryan Diehl of Maryland in his first match of the tournament, Lee did not let that affect him too much during the rest of the weekend.
"My goal was to become a national champion," Lee said. "But any way I can help my team is good for me, and our team won the national championship."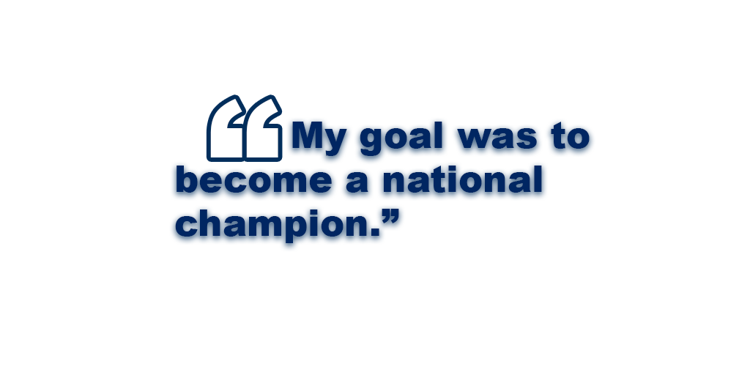 After his loss, Lee entered the consolation bracket, where he won five matches before losing to No. 2 Jaydin Eierman of Mizzou. He lost the major decision, but still had the chance to compete for fifth place against Kevin Jack of NC State.
The dual went into sudden victory, but Lee had the first takedown to give him the 9-7 decision and ultimately a fifth-place finish and an All-American honor.
"He's come a long way and hasn't really changed," Sanderson said. "His work ethic has been the same…He's relaxed and focused and smiling, and even after a loss he says the right things and has the right mentality."
At 141 pounds, Lee wrestled right before Penn State's version of "Murderer's Row," which consists of the five wrestlers from 149 pounds to 184 pounds. Zain Retherford, Jason Nolf, Vincenzo Joseph, Mark Hall and Bo Nickal are all NCAA Champions, but that did not seem to put too much pressure on how Lee performed.
"I think that maybe might have taken a little bit of pressure off me," Lee said. "Because no matter what happens I know that those guys are going to take care of us. For me, it was just awesome to be in the same lineup as those guys; it was a little bit surreal."
Lee believes that as much as wrestling is an individual sport, it is also one of the biggest team sports because of how much you need to rely on your team to succeed.
"We have 10 guys competing out there on the mat," Lee said. "But there are a lot of guys behind the scenes that are training with us. They contribute just as much when it comes to training and we are beyond thankful for those guys."
Lee does not seem too disappointed with how his first year at Penn State turned out. He had the opportunities to wrestle with the best competition at this level and helped his team earn their seventh national title in eight years.
"I think the main thing though is I'm coming out of my true freshman year with a really great experience," Lee said. "I don't think I would change anything, so it was definitely a lot of fun."