Matt Donnelly was 17-years-old when he lost his biggest fan.
Donnelly was in the process of making a monumental transition in his life. He was playing his way through his high school lacrosse career at Clearview Regional with plans to continue competing in the sport he loved at the collegiate level.
His father and mother fit the bill of the typical lacrosse parents. Matt and his sister, Megan, both immersed themselves in the sport growing up, and their parents loved nothing more than watching their kids excel on the field.
In the middle of all this, Donnelly's father died in a car accident.
With his father suddenly gone, Donnelly was lost. He needed the guidance of others, and he was lucky to find it from multiple different sources, the first of which being his mother.
"My mom is the strongest person I know. She kept our family close — all my aunts and uncles and cousins — we're all very close," Donnelly said. "Having their support and guidance through everything definitely was comforting and made things a little easier knowing you weren't going through it alone."
His mother, Irene, not only held the whole family together during this difficult time, but she also continued to support her son's pursuit of the sport they all knew and loved.
She too had taken the path offered by lacrosse. Irene played at Rowan University, where she was a two-time All-American.
On the field, Donnelly didn't have to look far to find comfort. His teammates, many of whom he had known since he first picked up a lacrosse stick in kindergarten, and his coaches became a family for him on the field.
***
Michael Jacober was a senior at Penn State when he lost the people that meant so much to him.
He was a leader for the Nittany Lions during the 2005 season, bearing the responsibility of being a team captain.
Jacober's immediate family did its best to attend every single game he played in. On March 26, 2005, Jacober's parents, his 15-year-old brother and three other passengers were flying to University Park in a single-engine plane for Penn State's game against Fairfield when the plane crashed, killing everyone onboard.
Jacober turned to his teammates in the time of need.
"When you're 22 years old and you lose three members of your family, it's such a massive life-changing experience that, looking back on it, I don't even know if I was really able to comprehend exactly what had happened," Jacober said. "What I did know was that I didn't really want to change too much of my day-to-day for my remaining time at school, and being around people that I knew and loved and spent a lot of time with felt very safe and felt very comfortable."
The team rallied around Jacober. After losing their next game to UMass, the Nittany Lions closed out the season with a seven-game winning streak, earning a spot in the NCAA Tournament.
Penn State lost in the first round to Maryland, but the way in which the Nittany Lions were able to persevere following a tragedy made a lasting impact on Jacober.
"There were many relationships at the time that did kind of transfer into familial relationships," he said. "Some of those relationships are just as alive today as they were back when I was in school."
It wasn't until 2015 that Jacober's path would cross with Donnelly's.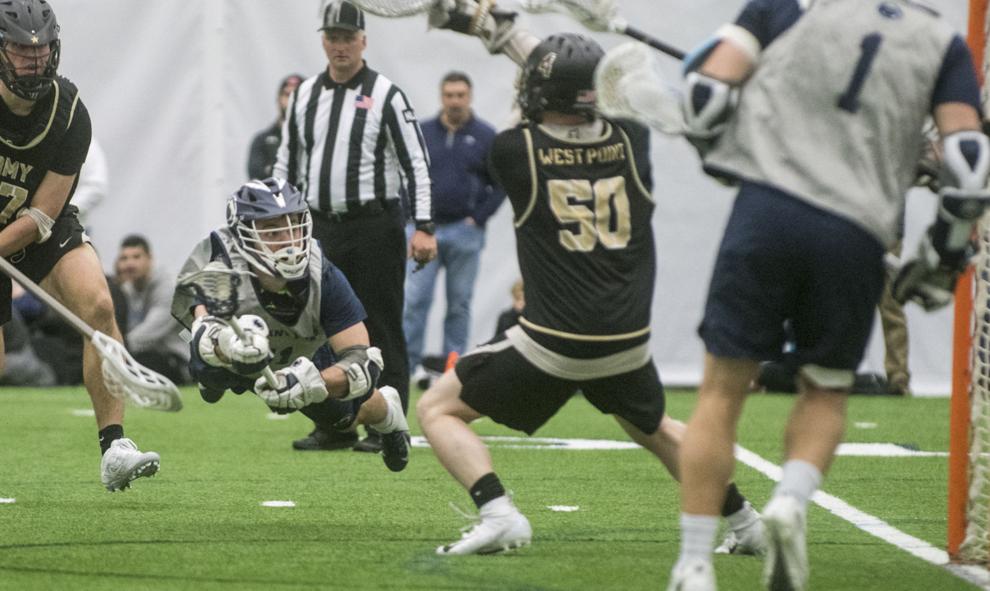 Prior to the 2015-16 season, when coach Jeff Tambroni was entering his fifth year at Penn State, he and his staff noticed that alumni from previous generations were not closely knit, nor did they stay in close contact with the program.
Tambroni sought to change that, so they worked to create a sense of unity among those who had passed through the Penn State program as well as the current and future Nittany Lions.
One of the prime avenues of crafting the culture was through creating new traditions.
The coach admits that he didn't know much about Penn State's history when he first accepted the job, but through his research he found Jacober's story. Then when he heard the story of what Donnelly had gone through in his junior year of high school, Tambroni got an idea.
"Before actually our first meeting freshman year, we were gonna assign numbers," Donnelly said, "Coach pulled me into his office before he had the team together, and he offered me the opportunity to wear the number 11."
The number was worn by Jacober during his time as a Nittany Lion. While it had been worn by other players since Jacober's graduation, Tambroni wanted to give the jersey new meaning.
It became a badge of honor, a symbol of the strength and perseverance of the person who donned it.
***
No. 11 is one of two jerseys that carry a deeper meaning for the program. Since the passing of goalie Connor Darcey after the 2015 season, No. 16 has been passed down from James Burke to Matt Sexton to Ryan Keenan and now to its current bearer Chris Sabia — who wears it in celebration of Darcey.
In creating the new meaning behind No. 11, Tambroni didn't want to put any added pressure on the freshman by making him the first recipient of Jacober's jersey, but Donnelly happily accepted the honor.
"I definitely wanted to carry that tradition," Donnelly said, "not only for my family but also his family and his legacy."
Tambroni also reached out to the original bearer of the number to run the idea by him. Jacober was honored to find out that his number would become a permanent part of Penn State's program.
"When you're in college, you're very young and you don't really have any understanding that years from now, something that either you accomplished or went through could be carried on in any sort of tradition," Jacober said. "When you find out that anything that you accomplished in college is being carried on, it's definitely touching."
Jacober and Donnelly had the chance to meet as Donnelly entered his freshman year at Penn State. At an alumni dinner, Tambroni rang in the new tradition and introduced Donnelly to the group.
After the alumni played a game, the two men got a chance to sit down and get to know each other on a more personal level.
Jacober said that he not only feels a bond with Donnelly because of the tragedies they've both endured, but also due to their shared abilities to lead a group of men.
"There's several different types of leadership that you learn about. Some leadership is fear-based, some leadership is exemplary," he said. "Something that I always tried to strive for was leading by example and doing your job, and I think that Matt's very similar."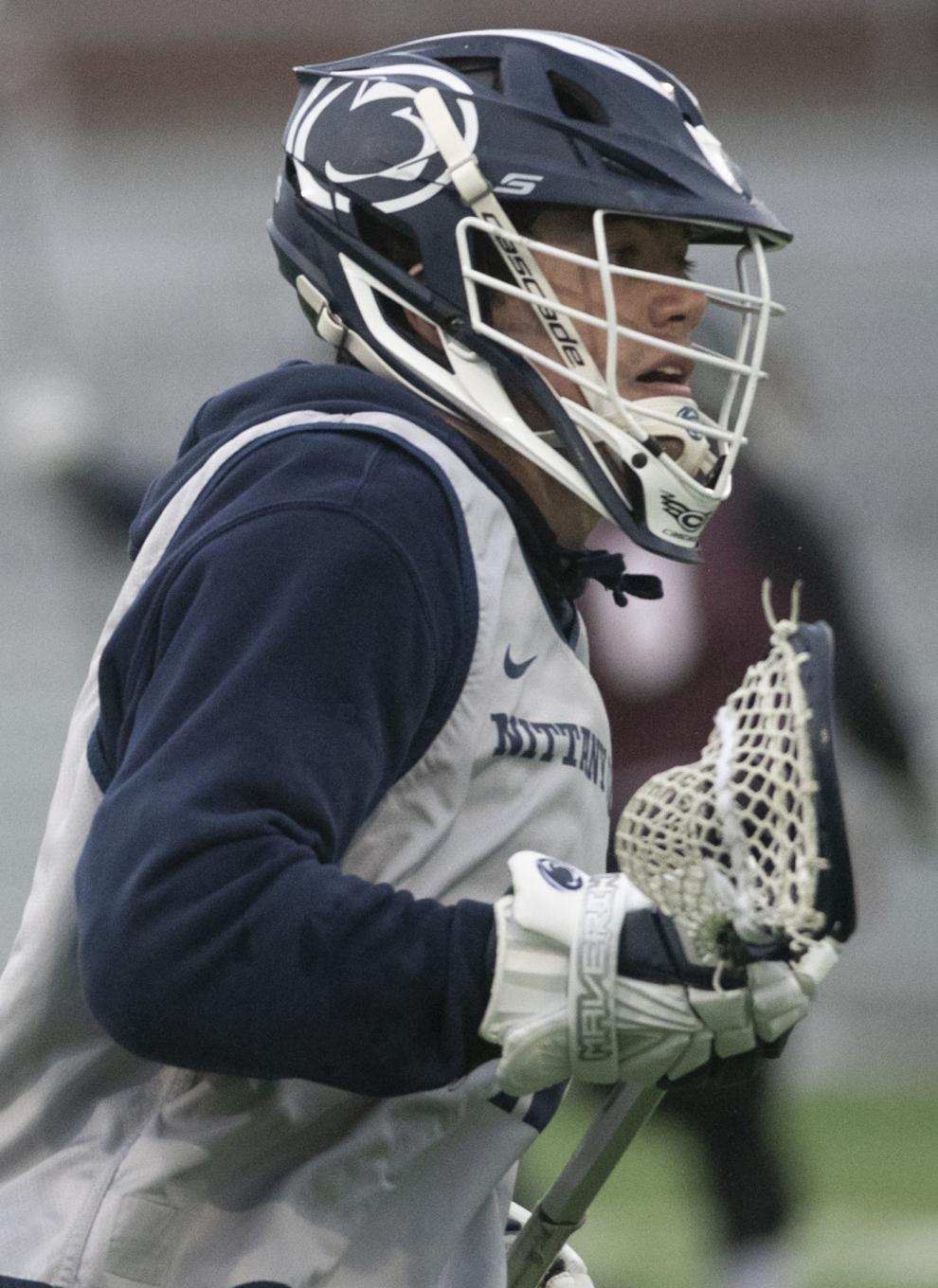 Donnelly is one of three captains on Penn State's team. He leads alongside Sabia and redshirt senior Mike Aronow.
"Matt's one of the greatest teammates I've ever been around," Aronow said. "I think we balance each other out pretty well. He leads by example a lot. He pushes me to work harder, I push him to work harder, and we're best friends outside of lacrosse, so it's very easy to meet with Matt and talk to him about whatever I'm feeling."
As a senior himself, Donnelly's time wearing his blue and white No. 11 jersey is nearing its end.
He's not a weekly starter. He doesn't lead the Nittany Lions in any statistical category or consistently make highlight worthy plays.
While accolades on the field are one way of making people remember your name, Donnelly took his own approach.
"I want my legacy to be known as just a good man and a well-respected guy around the community and the locker room, and just known that I was trustworthy to my teammates and they know that I gave it my all every day."