Penn State's team is a family. That's something head coach Jeff Tambroni has instilled in his players from day one.
It's easy to simply tell the players to treat their teammates like brothers, but Tambroni leads by example, and that example starts with his relationship with associate head coach Peter Toner.
Tambroni and Toner are similar in many ways. Both men are husbands, fathers and coaches with years of experience in the game.
The similarities between the two are no coincidence. Tambroni and Toner's relationship is more than just professional.
"It's definitely a very close relationship," Toner said. "He's an unbelievable mentor to me as a father and as a coach."
The partnership between these two coaches began eight years ago. The Penn State lacrosse program was in a rough spot, and it needed new faces to come in and right the ship.
Penn State made a huge splash hiring Tambroni, who had previous experience building programs from the ground up. Tambroni left a comfortable position at Cornell, where he spent ten seasons as head coach, to take a chance at Penn State.
Tambroni came in ready to make big changes to the program, but he needed to bring in the right staff to help him along the way. One of the first people he reached out to was Toner.
Toner was the associate head coach at Bryant at the time. He was a member of the staff that made the smooth transition to a Division I program. Toner, like Tambroni, was in a good spot.
"It was quite a leap of faith," Tambroni said. "Penn State was 2-11 the year before. [I] talked to him about what my vision was for the program and where I thought we could go."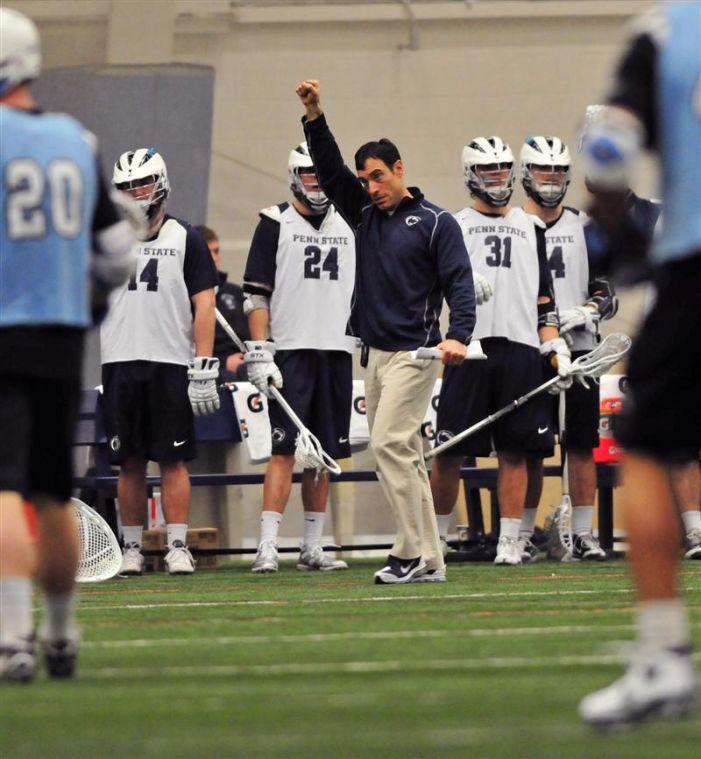 Toner still remembers the words Tambroni told him when he offered him the job of associate head coach at Penn State.
"[Tambroni] said, 'I'm not looking for someone to come down here for two or three years and have this be a stepping stone.'"
Tambroni wanted someone who was willing to fully commit to a culture change at Penn State, and Toner was ready to take on the challenge.
"It was really an opportunity to hit the reset button a little bit," Toner said.
Toner had been through a rebuild before with Bryant, so he knew the task ahead was daunting.
"It takes so much time and effort and energy," Toner said. "To change over the culture at any place is more than a four year process."
Tambroni was extremely grateful to get an experienced coach like Toner on his staff, and the two have most certainly succeeded in building something big in Penn State's lacrosse program. Penn State is now one of the top teams in the country.
Looking back at where it all began, Tambroni points to the addition of Toner as the start of something big.
"That was the first piece -- bringing coach Toner into the mix here," Tambroni said.
The program has made tremendous leaps from where it stood when Tambroni and Toner first got here, and the two coaches continue to work hard to keep going in the right direction.
"It's hard to believe it's been eight years already," Toner said. "It's flying by, but it's been a true honor to be a part of the last eight years of what we've been building here."