With just under 10 minutes remaining in the fourth quarter and No. 1 Penn State preserving an 11-7 lead over No. 7 Ohio State, Cole Willard fired a shot from the high slot toward goal.
As the ball whizzed past the goaltender and into the back of the net, Willard took a hard blow from a Buckeye defensemen, knocking him off his feet and onto his back.
Seconds later, a swarm of Penn State jerseys were there to pick the midfielder off his back and celebrate a goal that not only sealed the eventual 13-8 victory for the Nittany Lions, but also his first career hat trick at the NCAA Division I level.
Despite his stature, it's those type of tough, gritty plays that has made Willard a favorite amongst his teammates.
"He's unbelievable," defensemen Chris Sabia said. "He can't be more than 140 pounds soaking wet, but when he gets in there he puts his head down, he's not afraid to get hit and he gets to the goal. That's what you love about him, and it's always great to see him do that for us."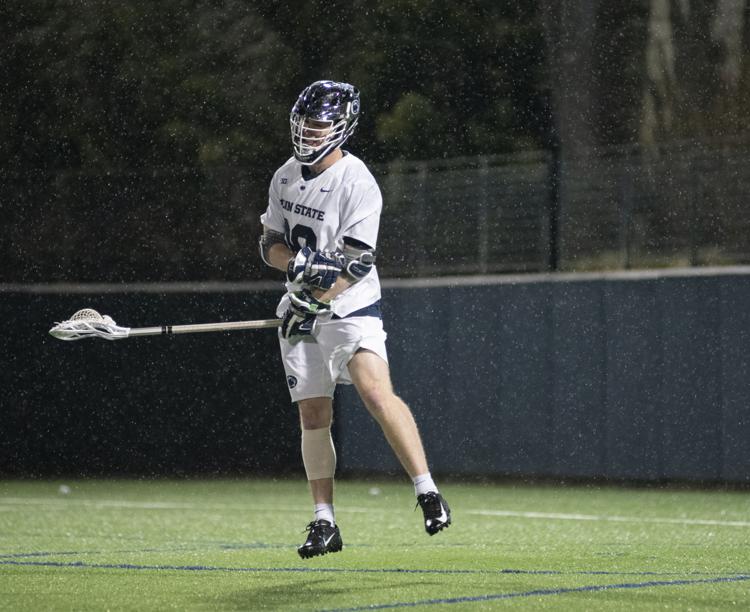 Those plays become even more meaningful once you take a look at Willard's lack of playing time this season.
Willard struggled to stay on the field in the early part of the season, mainly due to an undisclosed injury that sidelined the former Inside Lacrosse top-20 prospect and US Lacrosse High School All-American.
"I just haven't played as much as I would have liked," Willard said. "I was a little banged up earlier in the season, but I've been working real hard and I'm feeling better out there."
Not exactly a player who routinely makes headlines, Willard is playing some of the best lacrosse of his young collegiate career over the course of the last two weeks.
The sophomore scored a pivotal goal in the third quarter of Penn State's victory over Maryland last Sunday. Following an extended scoring drought that lasted the entire second quarter, Willard was substituted in and converted a much-needed goal that proved to be key in the Nittany Lions' biggest win of the season thus far.
In Penn State's second consecutive game against an opponent ranked in the top 10 of the USILA Coaches Poll, it only took a few minutes for Willard to get on the board.
With the Nittany Lions leading 1-0 in the early stages, Willard was substituted in and converted a goal just minutes later.
He added on two more in the second half to secure an unlikely hat trick, capping off a career day.
"He really played with a lot of confidence tonight," coach Jeff Tambroni said. "His first goal tonight was big to open the scoring and get us going offensively, but I really thought his goal in the fourth quarter was fantastic because he was able to finish after taking a big hit. That shows the kind of heart and toughness he has."
It was a comfortable 66 degrees at the start of the game, but eventually those cloudy skies gave way to persistent rain and slick conditions as the evening progressed.
The inclement weather certainly didn't bother Willard, who kept on battling his way to what was arguably the best performance since arriving at Penn State.
"I'm not really a finesse kind of player. That's not my game," Willard said. "I really enjoyed the rain and the gritty style of game we played today."
Following a season in which he only appeared in nine games and finished the campaign with just five goals and one assist, Willard is just getting into the flow of the flow of the offense.
With the business end of the 2019 season approaching, the previously unheralded midfielder is quickly becoming settling in and becoming an important weapon off the bench.
"I'm feeling more comfortable in playing off my teammates around me," Willard said. "They give me the open lanes [to shoot] and allow me to get looks at the goal the best I can."