Just over a month ago, Penn State and Illinois were positioned at the bottom of the Big Ten standings, and there seemed to be no foreseeable end in sight for either team's struggles.
Yet, the last couple of weeks have seen both teams take major strides in the right direction.
After dropping 10 straight to open the Big Ten portion of the season, the Nittany Lions have won three of their last five games and currently sit at 10-16 for the season and 3-12 in the conference.
Penn State has looked like a completely different team of late — especially on offense — and its improvements were on display on Tuesday when the blue and white toppled Nebraska 95-71 in its most dominant performance of the season to date.
"I thought out guys competed really hard and played a great first 20 minutes," coach Pat Chambers said. "Obviously I'd like to get more stops on the defensive end, but I think we've been playing good basketball overall."
Lamar Stevens has been one of the most consistent players in the conference all season long, but even he has been turning in some of the best performances of his career in recent weeks.
The junior forward was remarkably efficient against Nebraska, finishing with 29 points on 11-of-18 shooting to lead all scores in the victory.
This followed consecutive double-doubles against Ohio State and No. 6 Michigan, and an 18-point performance against then-No. 12 Purdue where he also grabbed six rebounds and shot nearly 50 percent from the floor.
For the season, Stevens is averaging nearly 20 points and eight rebounds per game, all while shooting over 43 percent from the floor and 78 percent from the free-throw line.
"I feel great about where Lamar is at this point in his career," Chambers said. "I'm really happy with how he's played all season and am optimistic about his future [at Penn State]."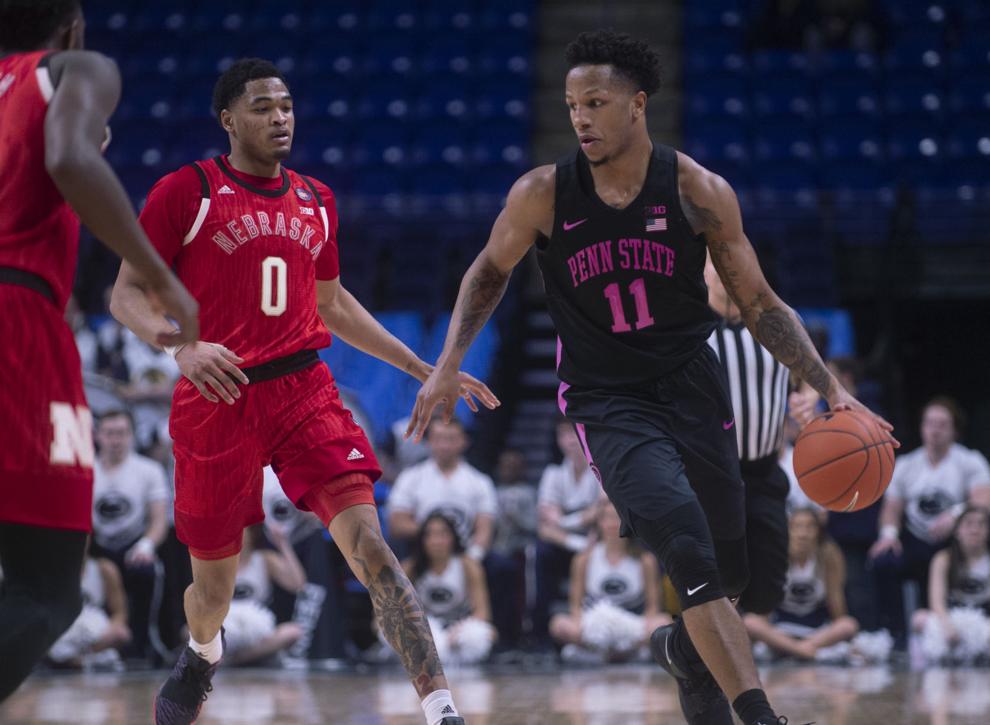 On Saturday, the Nittany Lions will hit the road for a date with an Illinois side that has been playing its best basketball of the season of late.
The Illini won five out of their last six games, a run of form that includes victories over Michigan State, Maryland, Nebraska, Ohio State and Rutgers.
This last month has been a revelation for Illinois, and this may be the first time since the 2014-15 campaign that the Illini finish outside of the bottom four in the Big Ten.
Illinois finished 12th in the Big Ten last season, and has finished in the bottom third of the conference standings in three of the last four years.
However, right now the Illini are not a team that anyone in the Big Ten wants to see on their schedule.
This is largely due to the fact that the Illini are led by one of the best young backcourts in the country in Trent Frazier and Ayo Dosunmu.
Frazier currently leads the team in scoring, averaging 15 points per game and shooting 42 percent from behind the arc to pace their attack.
The Wellington, Florida native has scored in double figures in 17 contests this season, with his best effort coming earlier this season against then-No. 3 Gonzaga, a game in which he tallied 29 points and knocked down six 3-pointers.
His backcourt mate, Ayo Dosunmu, has been just as good and is one of the best freshmen in the Big Ten.
Dosunmu is averaging just over 14 points and four rebounds per game, in addition to shooting nearly 45 percent from the floor and possessing an ability to score in bunches.
A native of Chicago, Illinois, the freshman has also scored in double-figures in 12 of his last 14 games, a big reason as to why the Illini have pulled off a few significant upsets in that span.
At their current trajectory, the pair of rising stars will be sure to make their impact on the game, which presents a serious challenge for a hot Penn State backcourt that has gotten significant contributions from Rasir Bolton, Myles Dread and Jamari Wheeler in recent weeks.
"What Brad [Underwood] has done with his team this season has been remarkable," Chambers said. "They bring a lot of talent to the floor and it's going to be a challenge for us on Saturday."
To email reporter: cjw5768@psu.edu
Follow him on Twitter: @caleb_wilfinger