Wednesday was National Signing Day for the majority of NCAA Division I sports. That means many commits have officially signed to join a Penn State program next year.
There were no shortage of signings from future Nittany Lions for men's and women's soccer, softball and women's gymnastics.
Women's Soccer
Despite a looming showdown with No. 18 South Carolina in the NCAA Tournament on Friday, Penn State women's soccer is already building towards the future.
The Nittany Lions announced two new signees from the recruiting class of 2019 on Wednesday. Both defender Leah Scarpelli and midfielder Cori Dyke put pen to paper and officially committed to coach Erica Dambach's squad.
Scarpelli is from Brick, New Jersey and plays for the Cedar Stars Academy club team. She has received numerous honors throughout her high school career, including being named to the IMG Top 20.
She also has plenty of experience playing for the United State Women's National Team at the U15, U16 and U17 levels.
Dyke, meanwhile, will make the long trip to University Park from Littleton, Colorado. She was also incredibly successful while playing for the Colorado Rush and attending Christian Valor High School.
Dyke was named to the Olympic Development Program state and regional teams and played alongside Scarpelli for the Women's National Team at the U16 level.
Following this season, Penn State will lose five seniors from their roster to graduation. However, coach Dambach has stepped up again on the recruiting front, finding superb talent once again to fill the void.
-Andre Magaro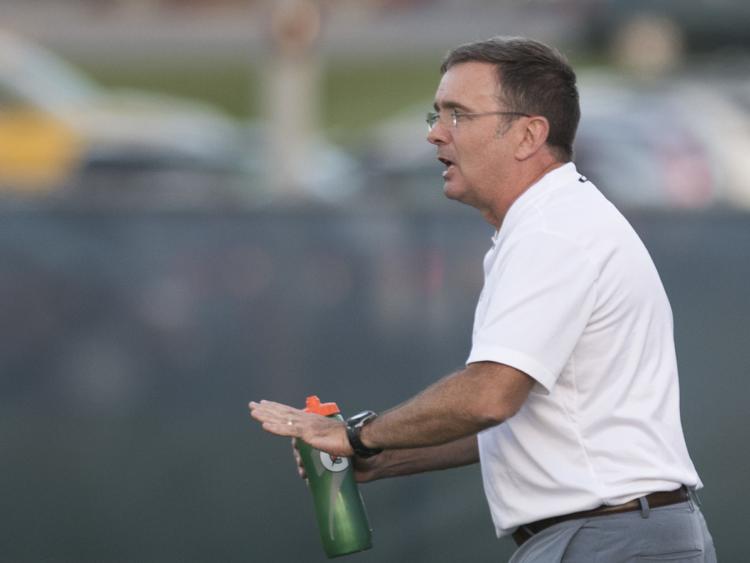 Men's Soccer
While the season may be over the Penn State, the Nittany Lions look forward to welcoming the class of 2023.
The class consists of Michael Gaines, Benjamin Ofeimu, Andrew Privett, Kristopher Shakes, and Alex Stevenson.
Michael Gaines is a three star defender affiliated with MLS club DC United. Gaines is a native of Oxon Hill, Maryland and attends Gonzaga High School.
Gaines is one of four defensive commitments of the class, and one of three who have experience playing for an MLS academy.
Benjamin Ofeimu, native of West Bloomfield, Michigan, is another three star defender committed to play for the Nittany Lions. Ofeimu is affiliated with the Philadelphia Union. Ofeimu isn't the only member of the Nittany Lions with experience from the Union, as starting freshman forward Jeremy Rafanello, and coach Jeff Cook had affiliations with the club in the past.
Andrew Privett is the only midfielder of the 2023 class and is native to Fallston, Maryland. Privett is a two star midfielder who plays for club Baltimore Celtic SC and attends McDonogh High School.
Kristopher Shakes is the second commitment of the 2023 class from the Philadelphia Union. Shakes is a four star GK native of King of Prussia, Pennsylvania. Shakes comes into Penn State as the only player from the 2023 class with more than three stars, and will be competing for playing time with Josh Levine and Arie Ammann.
To round out the class of 2023, Alex Stevenson is a three star defender from Bel Air, Maryland and plays for club Baltimore Armour. Stevenson is one of three commits from Maryland for the class.
After finishing the 2018 season 6-9-2 and losing senior defenders Dani Marks, Ryan Gallagher, and Brennan Ireland. The heavily defensive 2023 class will look to step in and make a difference over the next four years.
-David Pollak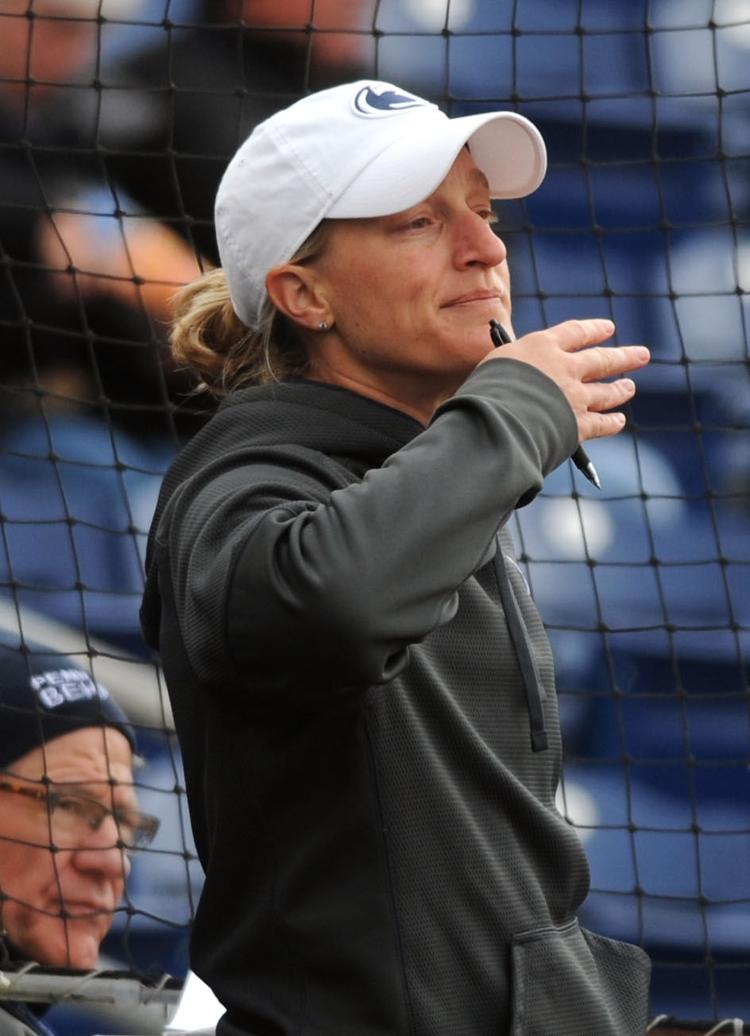 Softball
Following a disappointing 9-41 season, Penn State added eight number players for the class of 2023 on National Signing Day Wednesday.
Two of the Nittany Lion's signees are pitchers, a position of need for the Nittany Lions.
Vanessa Oatley was the first pitcher to sign for the Nittany Lions. She is a left-handed pitcher from South Kingstown R.I.
Grace Marsalo is the second pitcher and one of two signees in this class from Pennsylvania. Marsalo is a right-handed pitcher who hits from the left side of the plate. Marsalo is from Twin Valley High School in Morgantown, PA.
Penn State also signed four infield players.
Leanne Matthews is a right throwing shortstop from Concord, N.C. Kaitlyn Morrison is the second infielder to sign on Wednesday. Morrison is right-hander from South Park, PA.
Michelle Leone is another middle infielder to sign. Leone is from Ponte Vedra Beach, FLA and is also right-handed.
Maggie Finnegan is the final infielder to commit, but Finnegan is also listed as an outfielder. Finnegan bats and throws right-handed and is from McHenry, Ill.
The Nittany Lions added one catcher to the class of 2023. Kathryn Rex is a traditional right-handed catcher who went to the Notre Dame Academy in Toledo, Ohio.
The final member of the 2023 class for Penn State is CJ Wright. Wright is a left hitting right throwing outfielder from Apex, N.C.
Penn State has five seniors listed on this seasons roster.
The Nittany Lions will open this season on Feb. 8 with a doubleheader against Ball State and Florida Gulf Coast.
-Benjamin Ferree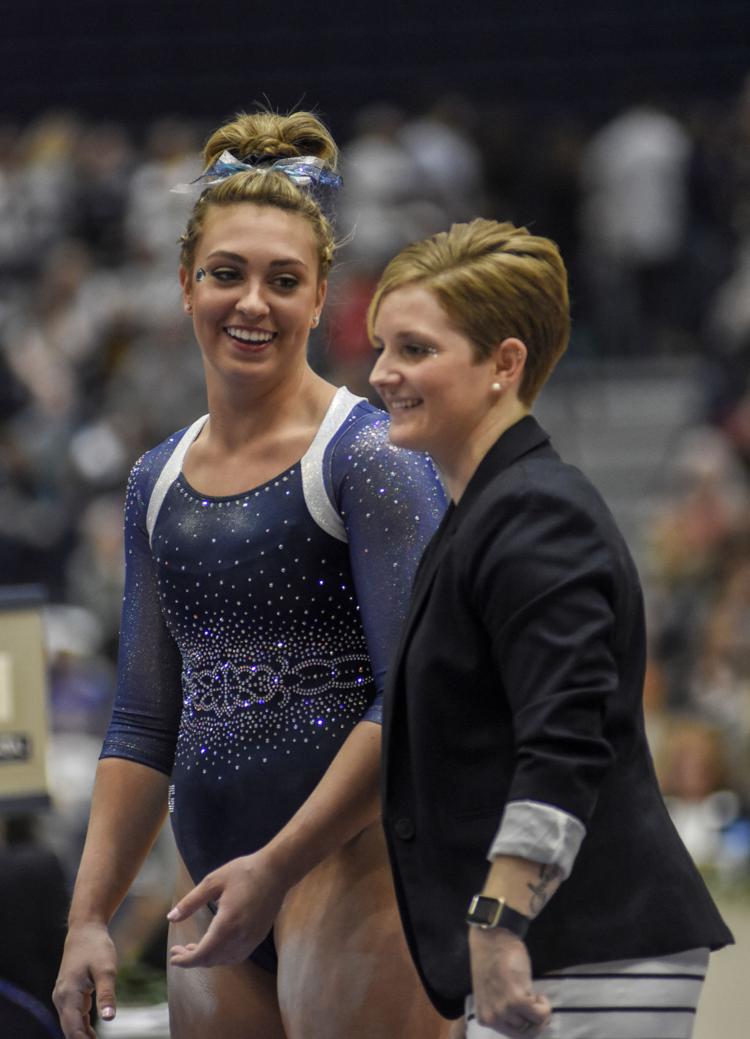 Women's Gymnastics
Coach Sarah Brown and the rest on the Penn State gymnasts welcomed three new teammates earlier today when Amy Bladon, Bella Romagnano and Cassidy Rushlow signed their letters of intent.
Canadian-born Amy Bladon brings with her a slew of accolades.The future Penn Stater placed first in the all-around at the 2017 Ontario Provincial Championships and 12th overall in the all-around at Elite Canada 2018.
She also won a gold medal as a part of the Novice Women's Artistic Gymnastics team competition at the Canadian Gymnastics Championships in 2014. She currently competes for Bluewater Gymnastics Club, located in Sarnia, Ontario.
Coming from New Albany, Ohio, Bella Romagnano will graduate high school early to join the team in 2019.
Romagnano competed for Buckeye Gymnastics, based in Westerville, Ohio, and helped them to team championships at the Arnold Gymnastics Challenge in 2018 and Spectacular Team Championships in 2017 and 2018.
Individually, she won bars at the 2017 Coaches Spectacular Level 10 Championships and finished fourth on bars and ninth on vault at the 2018 Ohio State Championships.
Massachusetts native, Cassidy Rushlow, rounds out the trio. While competing for Daggett Gold Medal Gymnastics in Agawam, MA, she qualified for the 2018 Junior Olympics, where she placed 11th on beam and 16th on vault.
Rushlow also placed second on vault, 11th on beam and seventh in the all-around at the 2017 State Championships.
Penn State will kick off their season on Jan. 5 when they travel to Salt Lake City to take on Utah.
-Nathan Pullen