Penn State football vs. Ball State, Dotson (5)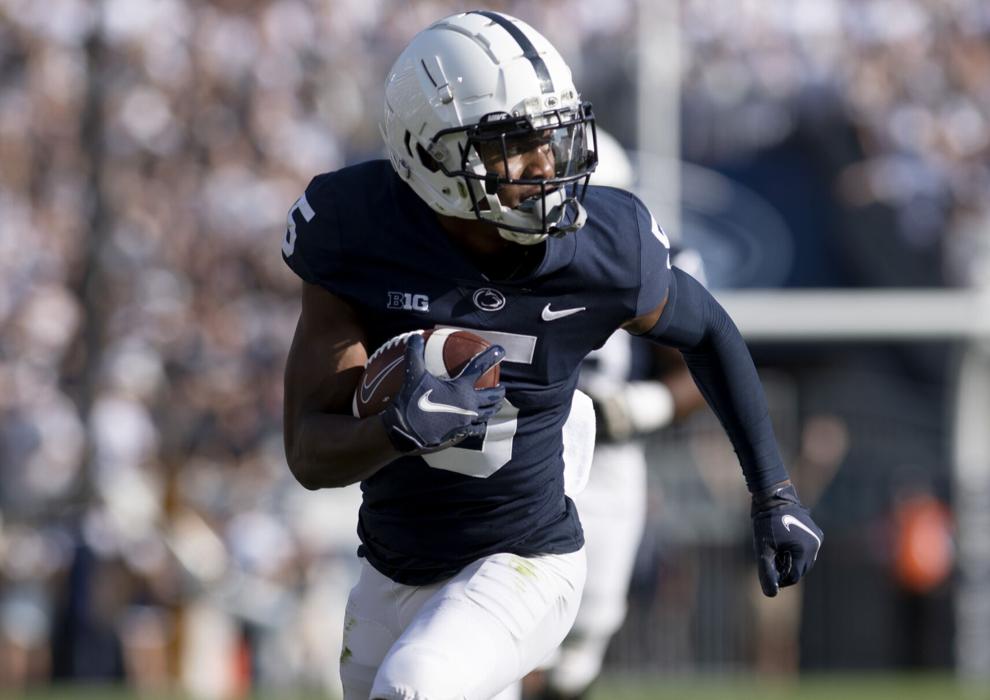 As featured on
Penn State football played its first home game of the season against Ball State at Beaver St…
Following a massive Week 1 win on the road against Wisconsin last Saturday, Penn State's off…

Your contribution will help the Collegian provide award winning journalism to the Penn State community and beyond.
Donate to the Collegian by clicking the button below.
Justin Morganstein & Alexis Yoder | The Daily Collegian
In this week's episode of the Collegian Football Podcast, our Justin Morganstein and Alexis Yoder review team and player performance against Wisconsin this past Saturday.
About 3,000 American flags are planted on Old Main lawn in remembrance of the 20th anniversary of 9/11 on Friday, Sept. 10, 2021. The flags were planted by Penn State College Republicans, who also held a memorial service remembering the 9/11 and to honor the 13 American service members who d…