Penn State football 2022 Blue-White game, Clifford (14), Ellies (91), and Brown (16) 3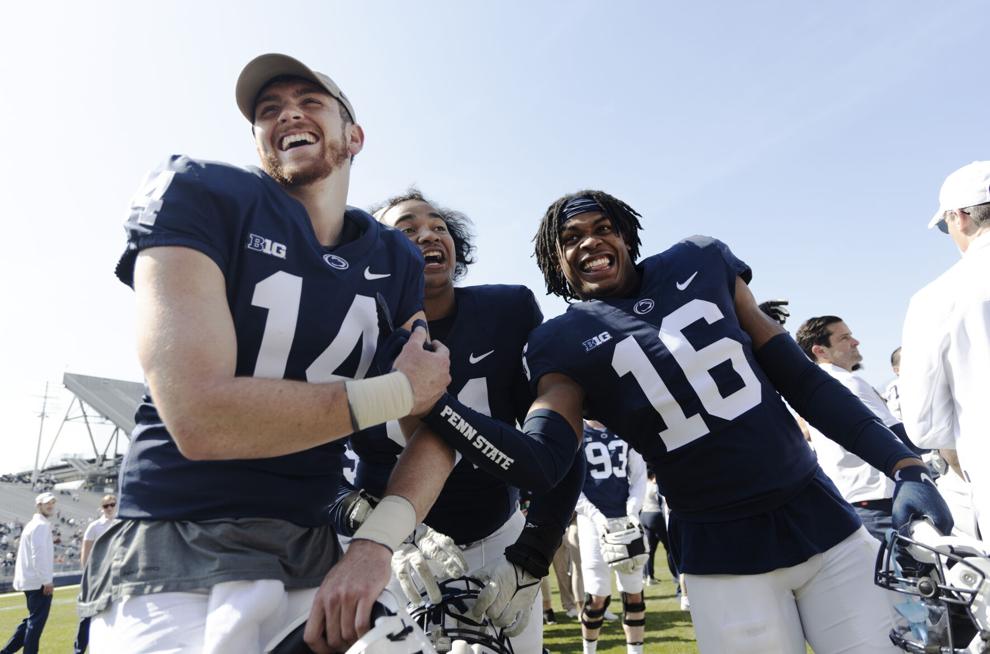 As featured on
Penn State football held it's Blue-White game at Beaver Stadium on Saturday, April 23, 2022 …
There are people and places that change your life, and sometimes you're just lucky enough to…
Top news and sports photo picks from The Daily Collegian's photo staff between April 18-27.
Imani Williams & Violet Zung | The Daily Collegian
In the final episode of the Collegian Girls Podcast, co-hosts Imani Williams and Violet Zung start off with a special interview from Imani's mother, Nakia Williams.

Your contribution will help the Collegian provide award winning journalism to the Penn State community and beyond.
Donate to the Collegian by clicking the button below.