Outback Bowl 2022, Washington (3) one-handed catch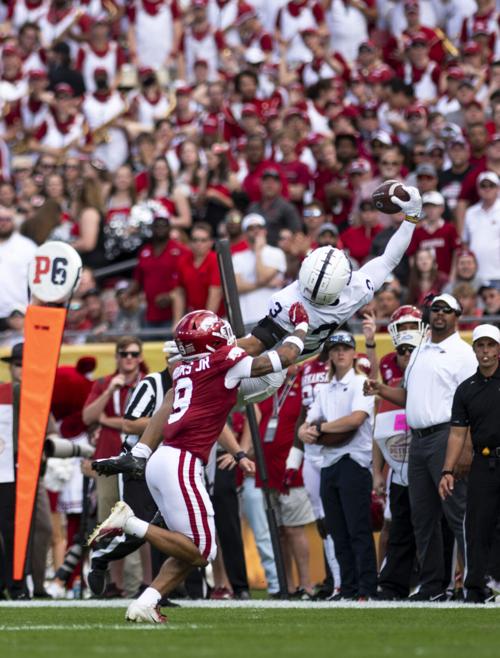 As featured on
Penn State football faced off against the Arkansas Razorbacks in the Outback Bowl at Raymond…
Top Collegian photos from Penn State football's fall 2021 season.
Braden Dyreson, Matt McLaughlin & Nick Stonesifer | The Daily Collegian
In this week's episode of the Wrap Around Podcast, co-hosts Braden Dyreson and Nick Stonesifer start off by sharing what snow-related activities they did over the weekend.

Your contribution will help the Collegian provide award winning journalism to the Penn State community and beyond.
Donate to the Collegian by clicking the button below.