Editor's Note: Over the summer, Braden will be one of our abroad columnists and can not leave the country soon enough.
Hey, what's up? It's been a while, my loyal readers. Too long, but I forgot to write my column for last week so here we are now.
The semester is finally over, and now it's time for summer to begin. Crazy how time flies when you're having fun, but I'm excited for this break from school — well sort of break.
Right now, I have nothing going on, but soon I will be "studying abroad" (Editor's Note: Leaving for countries with no extradition treaties with the U.S.) in Copenhagen, Denmark.
What will I be doing in Denmark? Who's to say really? Probably Danish things.
Stop pressuring me; I haven't even been there yet. How am I supposed to predict what I'll do?
This will, however, not be my first time studying abroad. Last summer, I had the opportunity to study at the University of Marburg in Germany.
This was such an awesome experience for me and helped me to grow into the amazing and godlike person I am today.
Unfortunately, Germany has an extradition treaty with the United States, so I had to go home by the State Department.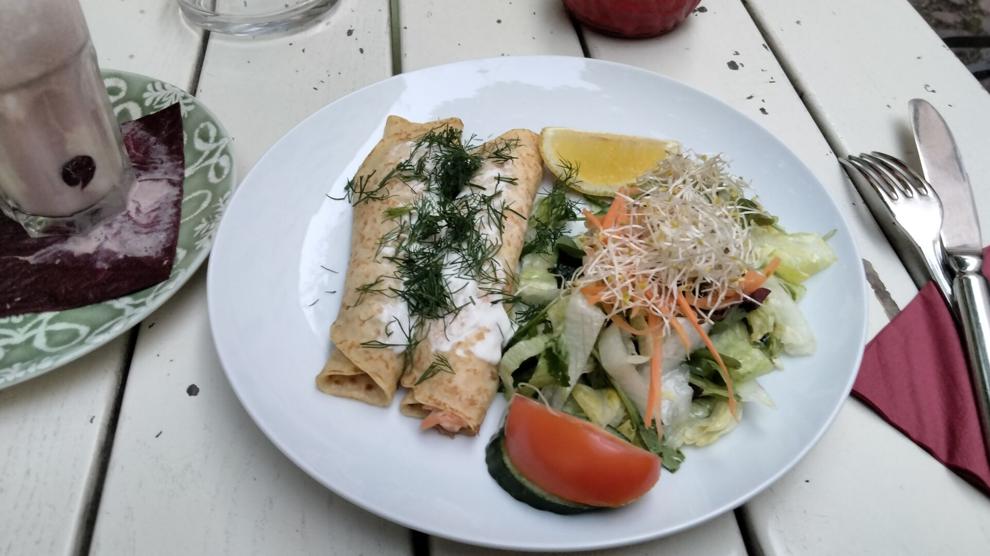 This experience pushed me to once again study abroad and see the world this summer, but before I say bon voyage, I want to walk down memory strasse — that's German for "street" — and remember some of the gut times I had in Germany:
Before I went to the program in Marburg, a small medieval town about an hour north of Frankfurt, I spent a few days in Berlin.
I took a redeye into Berlin and arrived at about 8 a.m., intending to stay up all day in order to beat the jetlag.
This was a mistake.
I fell down a full flight of stairs in the airport with all my luggage while attempting to make a train to the center of the city.
Attempting to fit in a full day sightseeing during a heatwave while jet-lagged was a bold move that did not pay off. I got to see a lot of cool stuff but was not exactly awake for all of it.
For dinner, I went to an Uzbekistan restaurant that was gifted from the nation of Uzbekistan to Berlin.
Emulating my inner Pitbull, I was Mr. Worldwide and ordered the most traditional dish on the menu. I don't know what all was in it, but there was definitely raw salmon.
I spent quality time in the bathroom of the flat I was staying in that night and learned all about German engineering.
And that was just the first day of my study abroad last summer, so who knows what's going to happen now.
MORE COLUMNS
Editor's Note: Braden Dyreson isn't graduating and was told multiple times to not write a se…