Penn State students, faculty and community members celebrated Dr. Martin Luther King Jr. and promoted diversity and equality with a march spanning from campus to downtown State College in the "March for PEACE."
The march began at noon on Wednesday in the Paul Robeson Cultural Center in the HUB-Robeson Center and concluded with speeches and performances in the Fraser Street Commons near the Dr. Martin Luther King Jr. Plaza.
Hugh Stewart said he was a marshal in the event which meant that he was one of the people responsible for guiding those participating. He's also a member of Omega Psi Phi, a historically African American fraternity.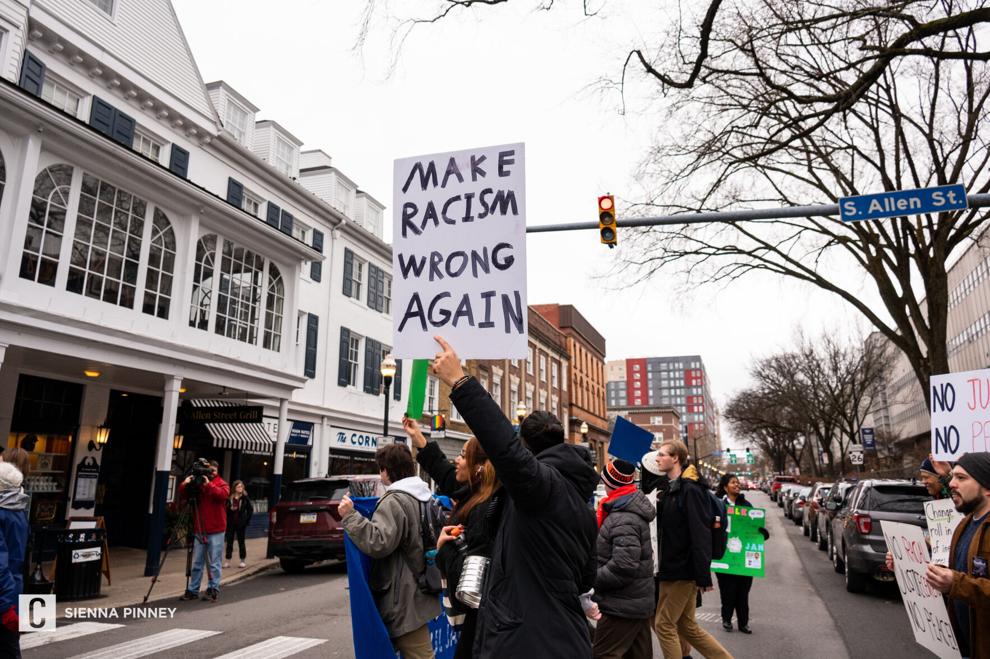 Stewart (junior-management) said the march was a tribute to MLK, and the messages he shared during his time during the civil rights movement.
"It's really important that we understand that this is a unified effort," Stewart said. "You know, you want everyone to come out, you want everyone to be empowered by seeing each other marching and striving for peace…It's one of the things that [MLK] really tried to preach about."
During the march, participants played instruments and held up signs in support of racial justice and equality.
Additionally, chants of "we are the dream," "we are the hope" and "we March for progress" sounded off from the crowd.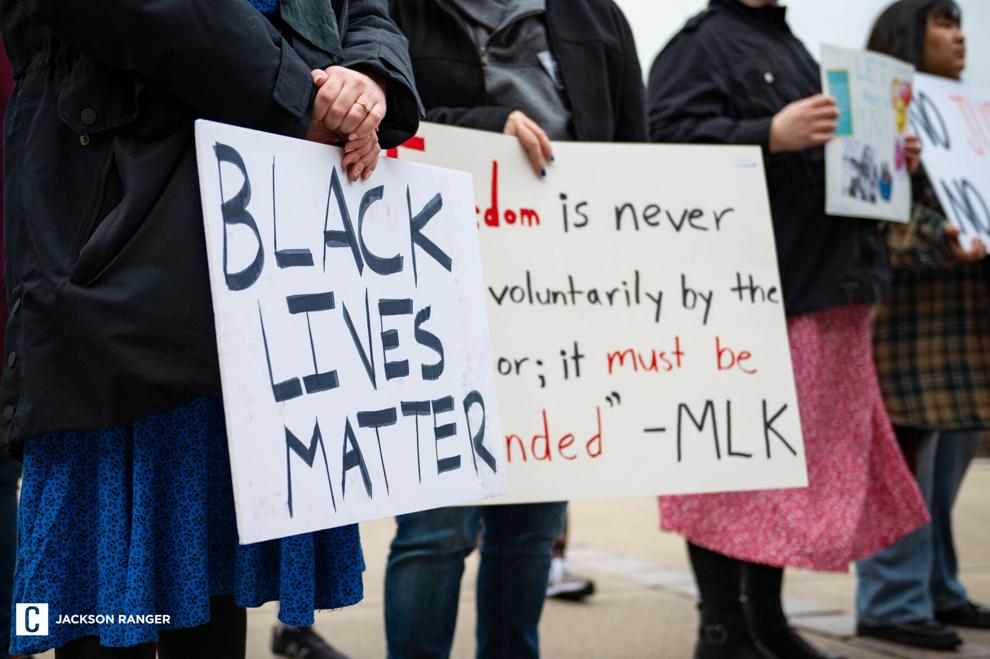 From the HUB, participants marched to Old Main and then downtown toward MLK Plaza. Speakers gave speeches at the Presidential Memorial for Freedom on the corner of Fraser Street and Beaver Avenue.
Ezra Nanes, the mayor of State College, expressed his gratitude to the marchers by giving the first speech at MLK Plaza, recognizing MLK, in addition to honoring local residents.
"Marching is a great metaphor for what we have to do — keep moving forward always," Nanes said. "We have to continue to bring diverse representation in our elected bodies, and we have to bring justice for families that have been hurt by systemic inequities and by other things."
During and after Nanes' speech, Justus Peña Berman (graduate-English), expressed his disapproval of the mayor and elected bodies, urging him to address the spring 2019 shooting of Osaze Osagie.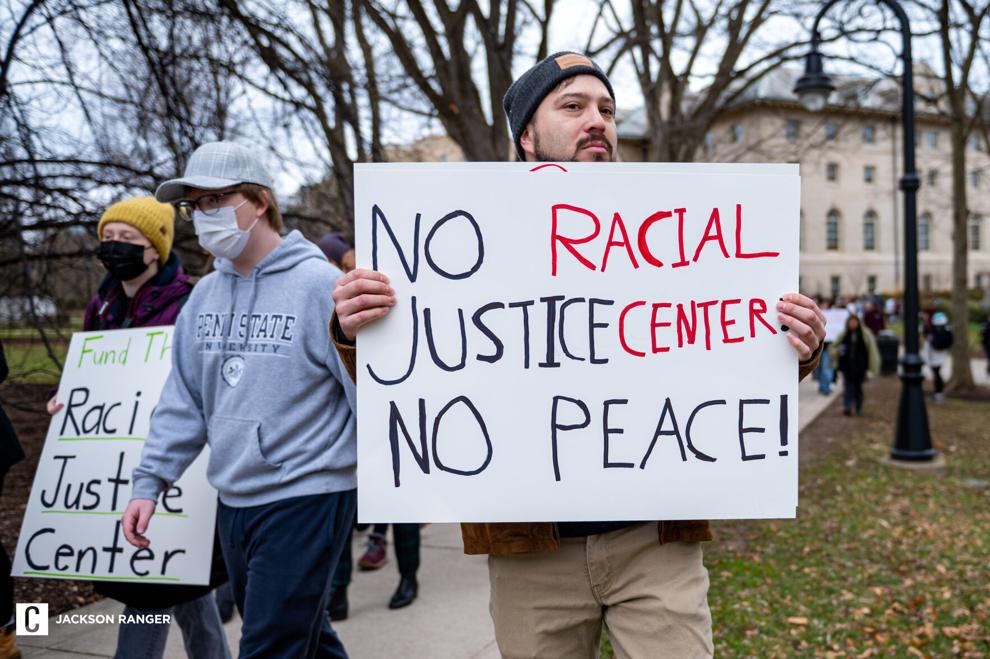 Osagie was a 29-year old Black man who was killed by a white State College police officer on March 20, 2019 when three officers arrived at his apartment to serve a mental health warrant.
Berman said people who tend to "have that power" try to "play both sides."
"But they don't define what that justice is — it's abstract justice," Berman said. "They don't actually want to give real justice because what that means is admitting that the police department did something wrong, and people need to be held accountable, but they want to appeal to the police."
Berman said events like this help to build unity, but there are ongoing problems that need to be rectified, starting with the police.
"Concretely, I would like to see the officer fired… I would like to see him charged," Berman said. "Beyond that, the family should be given as much money as they ask for because it's never going to amount to losing their child."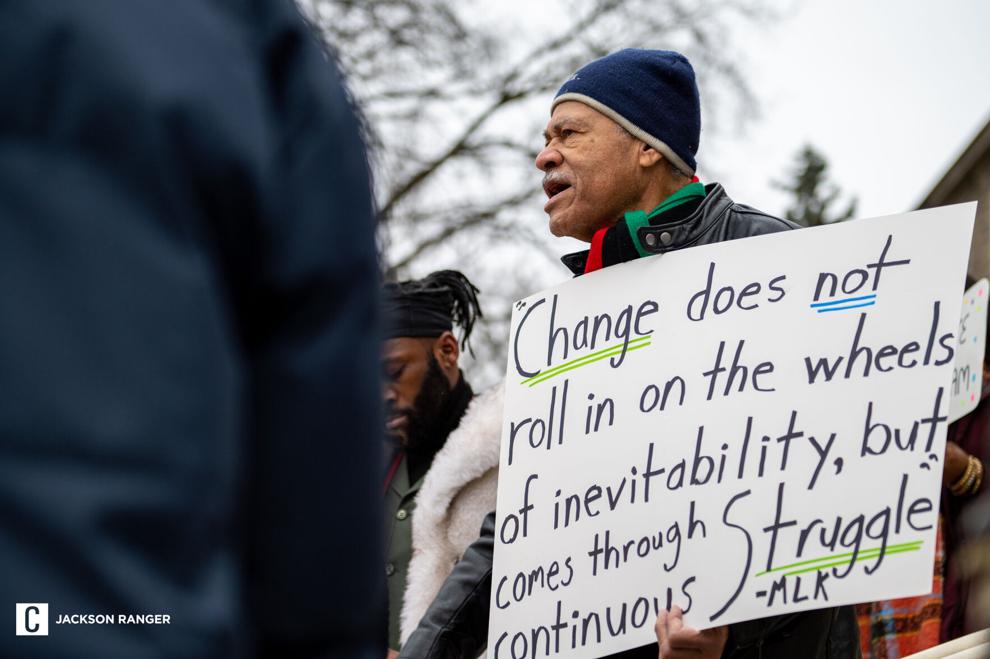 Audree Montero (senior-human development and family studies) said she believes it's important for Penn State Student Affairs to advertise events like this more. She is also an intern at the Paul Robeson Cultural Center and a member of Lambda Theta Alpha Latin Sorority, Inc.
"Get it in everybody's newsletters, get it in Stall Stories, get it posted up on bulletin boards, in commons," Montero said. "Just get more people to see it so that next year we have an even bigger group together."
Gary Abdullah, a longtime local and member of the Dr. Martin Luther King Jr. Plaza Committee, said this week there's a series of events that celebrate "Dr. King and in particular the things that he stood for."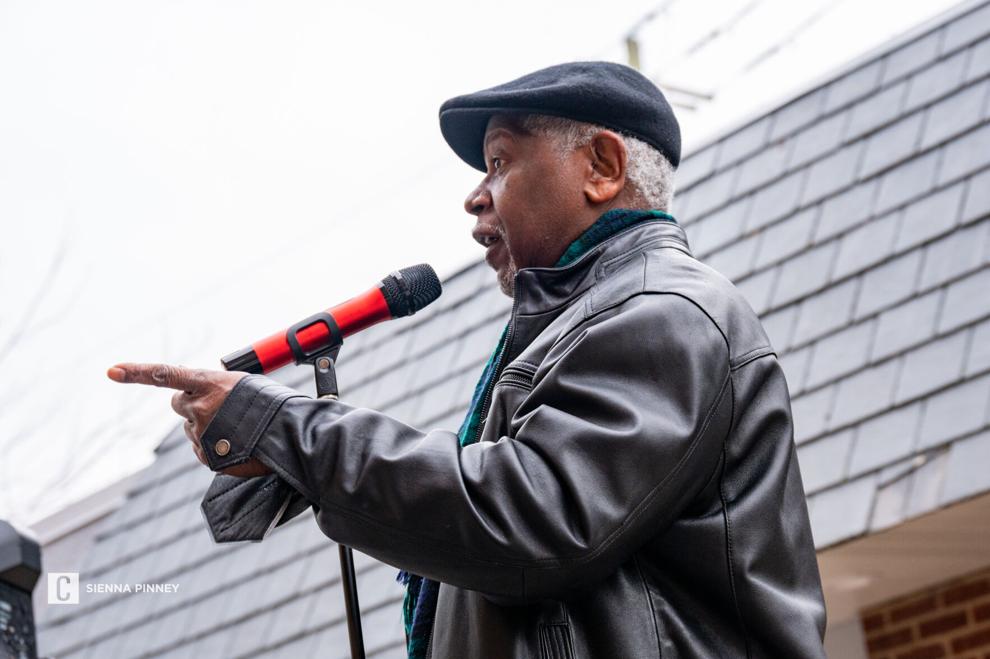 Abdullah said he would love to see this march become an annual event.
"Justice is not going to be solved in one year," Abdullah said. "We need to continually emphasize the need for it."
He also explained how the State College Borough Council is changing the formation of the MLK Plaza Committee "to expand its duties and take on more on topics of racial justice and equity in all forms."
"We welcome people who are interested in volunteering and serving on the committee," Abdullah said.
MORE BOROUGH COVERAGE
Mikey Olenick had one true love at Penn State throughout the last four years. Olenick (senio…