BELLEFONTE -- Jim and Evelyn Piazza have been a presence in the courtroom during the long, fought-out preliminary hearing against the former Beta Theta Pi fraternity members linked to the death of their son, Timothy Piazza.
Following Friday's decision for the more serious charges to be dismissed in the case, the Piazza's attorney Tom Kline addressed reporters waiting outside of the Centre County Courthouse.
He took to the microphones and said, "[The Piazza's] are fine. They are going home. They are going to give a lot more thought about their son who will not attend the Penn State football game this weekend because he died."
Kline said the Piazza's will support the prosecution in refiling the manslaughter charges and appealing the judges's decision.
"Let's not lose focus in saying that this was some kind of victory for defendants," Kline said. "To hear defense counsel stand up here on behalf of individuals who were bound over on recklessly endangering the life of a man which resulted in his death is a very serious matter."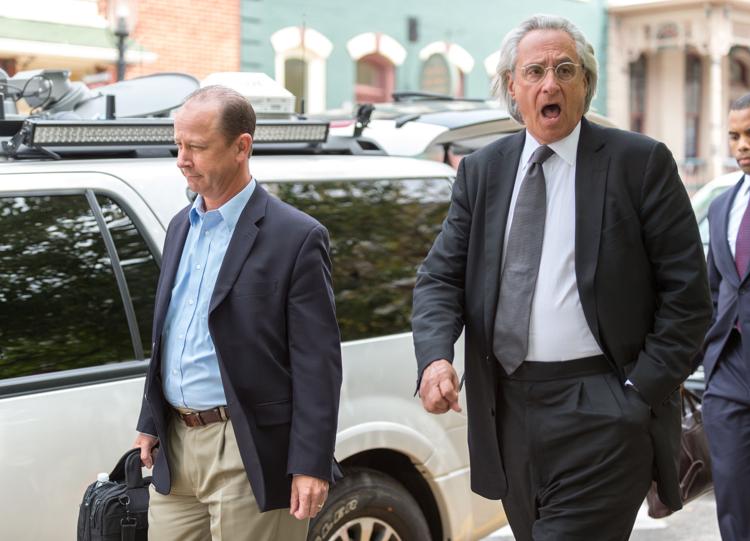 Kline reminded the crowd that those same individuals all still face jail time because they are still facing hazing charges.
The significance of the ruling today highlights the Piazza's mission, which is to see that justice is achieved, Kline said.
Seeing that seven individuals are being charged for endangering their son's life and that 14 are bound over on a variety of charges gives them no joy, Kline said.
---
FULL COVERAGE
'I don't think that there are any winners in this process': Defense attorneys react to dismissed charges in Beta Theta Pi case
PHOTOS: Parents of Penn State sophomore Timothy Piazza exit courthouse following Beta Theta Pi preliminary hearing
Judge dismisses most serious charges in Beta Theta Pi case, some to face trial | What you need to know 
DA Stacy Parks Miller plans to refile involuntary manslaughter, other dismissed charges against former Beta Theta Pi brothers
---
"What does give them satisfaction is that their son's death can be meaningful," Kline said. "The meaning can come from seeing justice because justice will mean more than punishment, justice will mean deterrence as well."
Kline said this case goes beyond what happened at the Beta Theta Pi fraternity house — it speaks to the "craziness and permissiveness" of what goes on in fraternities across America.
"Their end game is to see that Tim's life becomes meaningful in his death through the justice system."