During the course of the investigation into the death of student Timothy Piazza, Detective David Scicchitano of the State College Police Department was called to testify before the Grand Jury.
Detective Scicchitano testified that law enforcement also uncovered evidence from a number of fraternity members' cell phones which revealed conversations concerning the purchase of alcohol for Beta fraternity events. Text messages exchanged between various brothers of the fraternity give indication of ongoing hazing in the fraternity.
These messages were released in the grand jury presentment. 
In a group message to his fellow fraternity brothers at 11:53 p.m. on February 2, 2017:
Rizzo: Also Tim Piazza might actually be a problem. He fell 15 feet down a flight of stairs, hair-first, going to need help.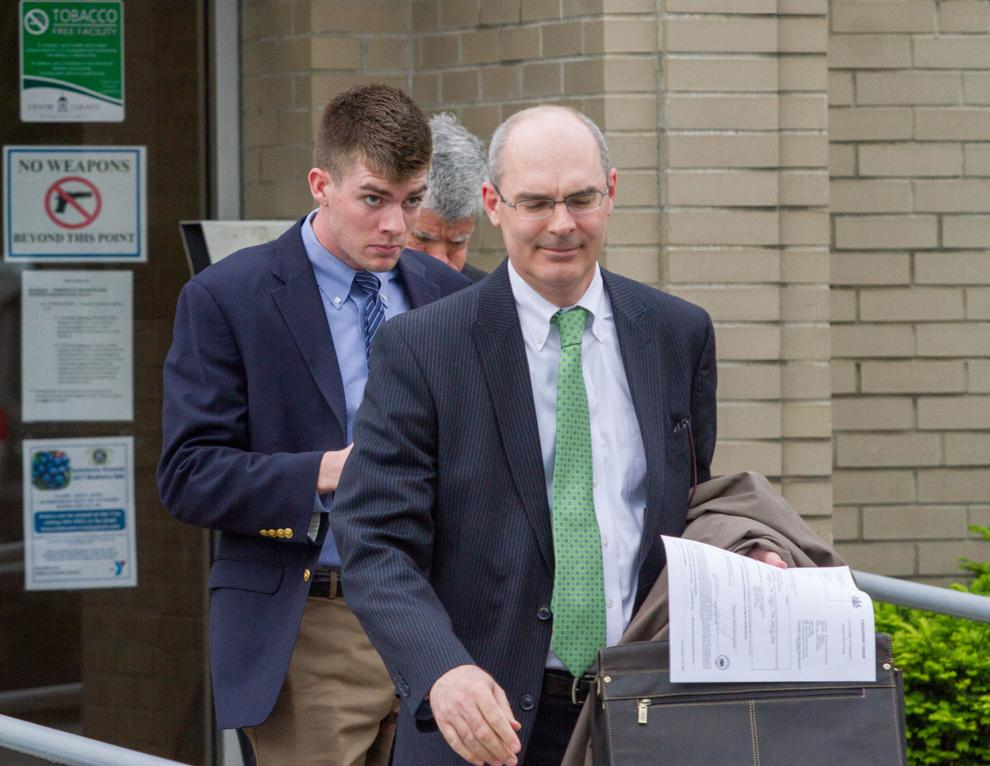 In a February 3, 2017 text message sent at 5:09 p.m., Young messaged Casey, the active pledge master:
Young: [m] ake sure the pledges clean the basement and get rid of any evidence of alcohol.
Casey: Okay. They're taking care of the basement.
In a text exchange between Gilmartin and Casey on February 3, 2017:
Gilmartin: make sure the pledges keep quiet about last night and this situation.
Casey: They know
Gilmartin: Ok. Good.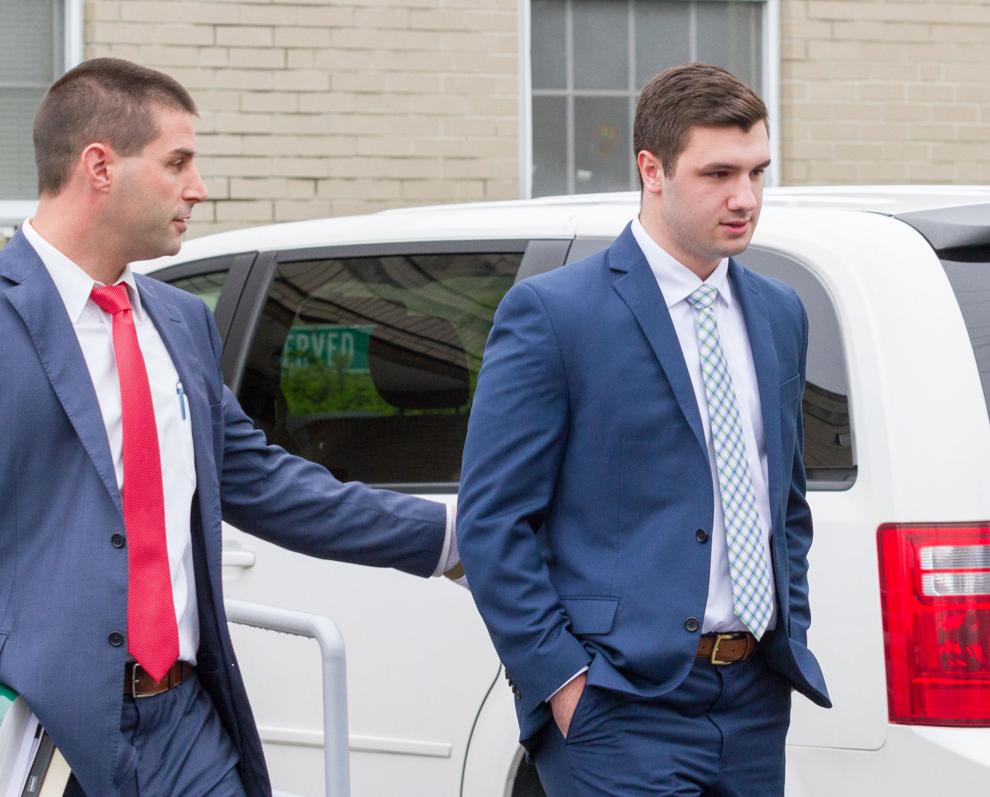 Also on February 3, 2017, Casey instructed fellow brother Kenyon:
Casey: End that groupme so there's no evidence on tims phone.
Detective David Scicchitano testified that once a particular thread or series of messages were deleted on a user's GroupMe application, they could not be recovered, according to court documents.
Text messages recovered from Young's phone describe Piazza's condition on February 3, 2017:
Young: ... completely limp. He is in shock and was on the verge of death.
In a text exchange with another individual also on February 3, 2017, Young admits: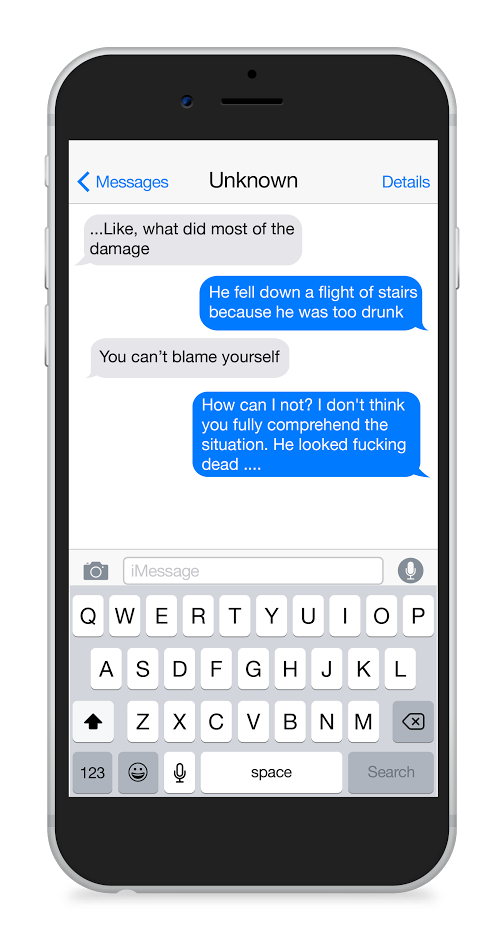 Contact Name: ... Like, what did most of the damage?
Young: He fell down a flight of stairs because he was too drunk
Contact Name: You can't blame yourself.
Young: How can I not? I don't think you fully comprehend the situation. He looked fucking dead ....
Detective Scicchitano described a text message conversation between Young and another individual on February 4, 2017 in which Young is asked:
Unknown: Hey, did anyone get in touch with you that told you to delete the group?
Young: Yes.
Text messages recovered between Gilmartin and another individual on February 4, 2017:
Unknown: Should we delete FB history?
Gilmartin: I don't think there's anything in the FB that could hurt us, though.
Detective Scicchitano also testified to the following series of texts between Gilmartin and fraternity brother Lars Kenyon regarding deletion of a Group Me thread:
Gilmartin: Get rid of the social exec GM
Kenyon: Just so you know, I think they still get archived.
Gilmartin: Right. But it's just so people don't get screen shots or anything that could leak to the media. Tim's idea, as a precaution.
Kenyon: They actually don't get archived when the leader deletes them. I just checked.
Gilmartin: Okay. Good.
Gilmartin admitted in his interview with Detective Scicchitano that he discussed erasing the video surveillance after learning that Timothy had passed away.
Beta Pledges. A group text from February 4, 2017 among the pledges located on pledge Keagan Rallis' phone was presented to the Grand Jury. It included the following conversation among the pledges:
Tony Fieri: So what are we deleting then? ... Just all the other group mes
Matt Saluga: Keep this one so we can communicate
Daniel Erickson: The thing that freaked me out was when I heard Bojan deleted their PC group chat ... Why would he do that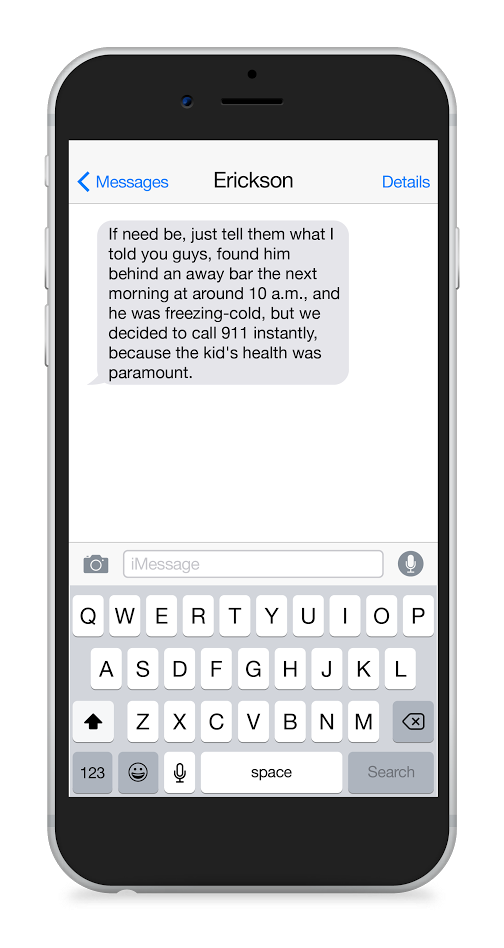 Rooney: I'm assuming they were probably joking about hazing us
In a deleted text recovered from pledge Daniel Erickson's phone, it appears he is communicating with his pledge brothers wherein he states:
Erickson: If need be, just tell them what I told you guys, found him behind an away bar the next morning at around 10 a.m., and he was freezing-cold, but we decided to call 911 instantly, because the kid's health was paramount.
Young also exchanged a series of texts with another fraternity brother, Jeff Stillwell, on February 5, 2017 at 12:02 a.m. regarding the potential consequences of Timothy's death:
Stillwell: It could have happened to anyone. Between you and me, what are the chances the house gets shut down?
Young: I think very high. I just hope none of us get into any lawsuits.
Stillwell: You think they are going to sue?
Young: It depends if they want to go through with it or just distance themselves from us altogether.
Stillwell: What do you think they would sue for, that he passed away, or the way we handled it?
Young: Probably both. They could get us for giving him alcohol that contributed to his death. Also the guys taking care of him didn't call an ambulance right away, so they could get in trouble for negligence. I just don't know what I'm liable for as president.
Per Detective Scicchitano's testimony, text messages were uncovered between Vice President Ed Gilmartin and Becker from February 9, 2017: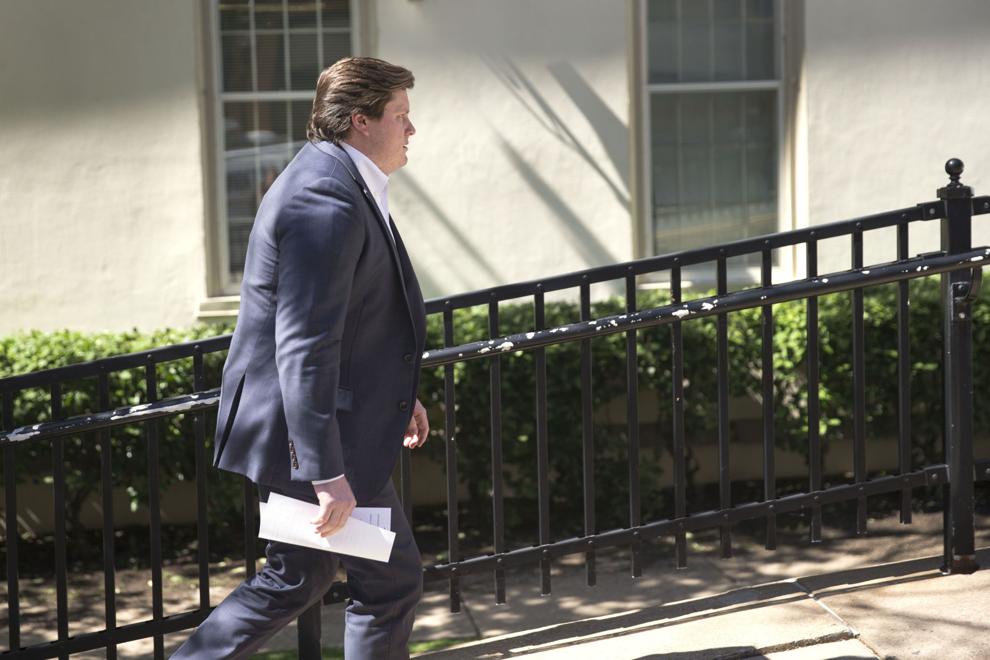 Becker: You made the current Group Me, right? Guys are retarded posting some of that shit in there. Would it be worth deleting it and starting fresh again?
Gilmartin: Yeah, I did. I'll delete it.
Upon review of the pledges' conversations in a "GroupMe" messenger application which took place after the death of Timothy Piazza, Detective Scicchitano discovered acknowledgements by the pledges that they were hazed through the use of the gauntlet. Specifically:
Evan Rooney: they are attacking the wrong aspects of Greek life .... [i]t should be more focused on health concerns and warning signs of situations like this.
Matt Saluga: It should be focused on hazing.
John Andrews: Hazing and sober people. There should be like sober people posted around at different plces. It would not be that hard. It should be so worth it.
Matt Saluga: I agree.
Stephen Morreale: I hear some fucked up stories about hazing. That's what they should turn the attention to.
Evan Rooney: The gauntlet, dude. It's like technically hazing.
Matt Saluga: Like, if you think about it, it never would have happened if they didn't forcefully get us hammered. That's just how people will look at it.
John Andrews: I know. We actually drank so much, and it has truth to it. The footage shows us doing that gauntlet.
John Andrews: How are you guys going to describe the gauntlet to the police?
Stephen Morreale: I'm just hoping we don't have to.