Some "THON-lookers" are showing some major love for their dancers in the stands of the Bryce Jordan Center during Penn State THON 2019. 
When looking through the crowd in the Bryce Jordan Center, one may notice some interesting big face cutouts.
The cutouts are meant to represent the dancers standing for 46 hours in honor of THON. These big heads are put on a stick and held by supporters in the stands.
"We picked a funny picture of our dancer Manny Vazquez to cheer him on, I'm not sure where he is on the floor right now. But if he looks up, he'll see it, Christian Friberg (sophomore-division of undergraduate studies) said.
Some students wave the big heads through the air during the dances.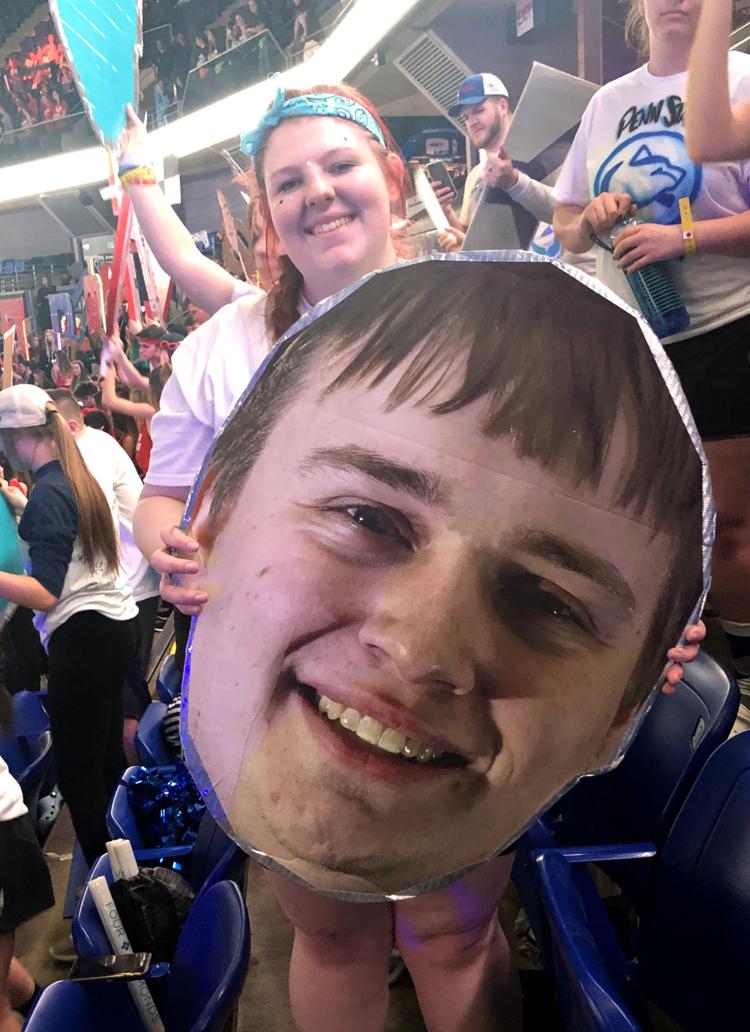 "Our dancer Austin Bixler gets excited when he see his picture in the stands. It keeps him going and it's fun for us here in the stands too," Mary Allison (freshman-nursing) said.
The big heads attract the dancers attention, and some even wave back to their friends holding their heads in the stands.
"Holding this head gets our dancer Nicole Bush's attention and she waves back at us sometimes," Grace Yoo (freshman-nursing) said. "It's nice to let her no were still here cheering her on."