The Penn State THON 2019 Dancer Survival Guide lists many steps students should take to prepare themselves for the exhausting weekend they are participating in.
The guide provides suggestions to follow regarding dancers' nutrition, sleep schedules, physical fitness and mental health. However, not all dancers follow these suggestions — and those who do may not feel the guidelines helped them get through THON Weekend.
Gabrielle Houser danced for the National Student Speech-Language-Hearing Society and did very little preparation. She said she was drinking alcohol the days leading up to THON, didn't put herself on any strict diets and had a very irregular sleep schedule — but she made it through.
"I didn't think following all the guidelines in the survival guide would make or break me getting through the 46 hours," Houser (senior-communication sciences and disorders) said. "I received a lot of compliments from other dancers and DCRM's about how well they thought I was doing, so that also motivated me to push through and try to set a good example for the other dancers who were struggling more than I was."
THON 2019 was Houser's first THON — and she participated as a dancer.
"I didn't really know what I was walking into, but I thought it was going to be a lot more mental struggle than a physical struggle," Houser said.
Barnhill said when she walked around the Bryce Jordan Center floor with her fellow dancers, she could tell who was struggling more than others.
"I can't say whether it was due to lack of preparation or what, but you just knew who was hurting," Barnhill said. "This experience is 80 percent mental. If there is one thing you need to know going into this, it is positive energy, along with continuous stretching is crucial."
THON suggests exercising at least three days a week, and incorporating cardio, strength and flexibility training into one's workouts leading up to THON Weekend.
Barnhill said dancers in the future should be prepared to be on an emotional rollercoaster.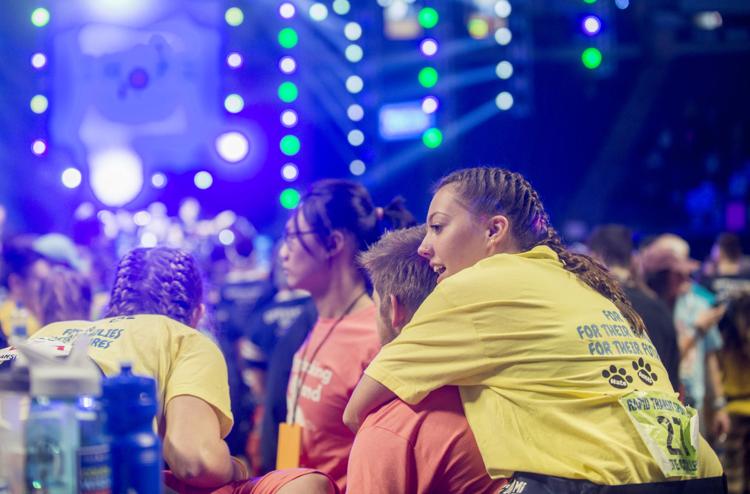 "The THON staff and committee members provided great resources to get you through these times," Barnhill said. "Massages and the athletic training team were pretty much my best friends Sunday morning."
Salvatore Pollastro danced for Club Lacrosse and physically prepared by eating cleaner and making sure he was drinking a lot of water leading up to THON.
"I knew that I would have a physically demanding weekend, and wanted my body and mind in its best shape," Pollastro (junior-energy business and finance) said. "Mentally and emotionally I didn't really think about THON because I didn't want to psych myself out. I just made sure I got more than seven hours of sleep."
Pollastro said he thinks his physical preparation helped him get through the weekend easier, but he still did have his highs and lows.
"The main reason why I was able to get through those tough times is because of the support I had from our THON families and [Club Lacrosse] members in the stands," Pollastro said. "The most difficult part of the weekend was getting through the low points. That's when negative thoughts like, 'I can't stand anymore' or 'I'm not sure I'm going to make it' were popping up."
Independent dancer Hailey Barnhill said she lives a healthy lifestyle by eating well, exercising and getting enough sleep. She did decide to incorporate some daily meditation and yoga to help her focus on maintaining a positive mindset heading into THON Weekend.
"This was huge for me as it gave me time to self-reflect," Barnhill (senior-biobehavioral health) said. "I would also write a daily positive affirmation to help overcome any negative thoughts and kept these in my notes section on my phone. I read it throughout the weekend if I needed any extra encouragement."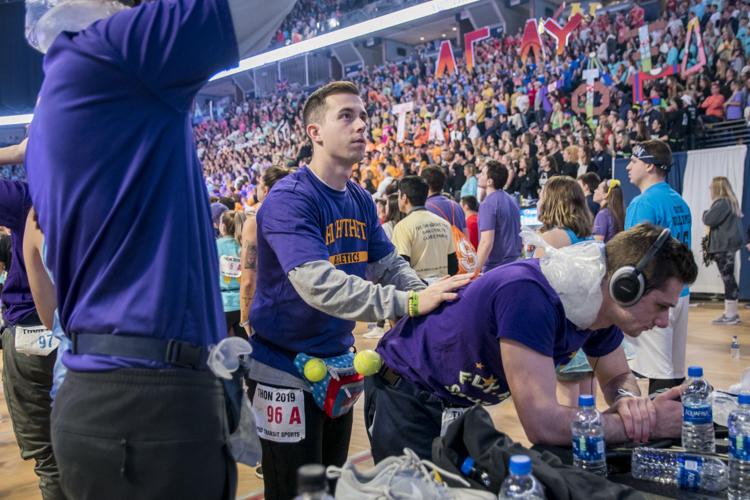 The THON Dancer Survival Guide encouraged dancers to stop consuming alcohol and caffeine — and even included chocolate.
Caroline Morris also danced independently and tried to follow along with the Dancer Survival Guide by cutting out alcohol and caffeine and exercising every day. She said she believes her preparation helped her during THON Weekend, but the experience is "different for every person."
"Some people prep like crazy and can still have a really tough time, and some people may not prep at all and it is a breeze for them," Morris (senior-communications) said. "I think it's all situational and just depends how everyone's body handles that level of exhaustion."