Senior year may not seem like a time of new beginnings, but for some, it's their first opportunity to dance at Penn State THON.
Gabriela Laurentino and Taylor Novitsky are experiencing this first-hand. The pair, who met their freshman year, are also roommates.
Laurentino (senior-human development and family studies) has been dancing since she was two years old.
"It's always just something that I've been really passionate about, and since I've been doing it for so long, it kind of feels like a second home," Laurentino said.
Laurentino and Novitsky (senior-civil engineering) are both on the executive board of Volé, a dance club they've been in since their freshman year. Now, they're dancing for the club during THON Weekend.
"It was something that I never thought I would do, but my sophomore year I got to know my THON family really well, and ever since I've just grown really close to my THON child and her mom," Laurentino said. "I've done so much with them and for them, that now being the president of my club and being someone who's so important in their life, it kind of just made sense to be the person on the floor representing Volé and also representing them."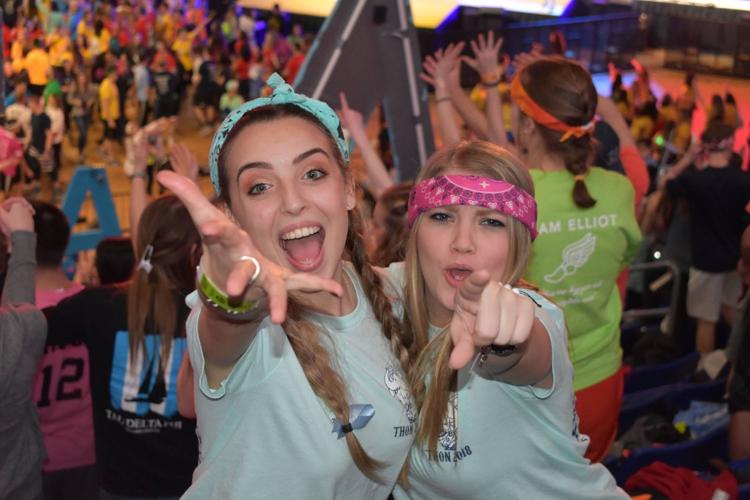 While Laurentino is worried about her feet hurting during THON, she says she's been preparing by eating healthier and getting more rest.
"I honestly just want to try to enjoy as much of it as possible," Laurentino said. "I'm sure it's really easy to complain a lot and to wish that the time by faster, but I only get to do this once and I want to enjoy all 46 hours."
Being involved in THON, specifically getting closer to their THON family, has impacted Laurentino.
"It's just been really cool to get to know them on this level," Laurentino said. "And then the fact that Taylor and I are the ones dancing for them on the floor is just awesome. It's really come full circle for us."
The two grew closer to their THON family during their sophomore year. Since then, they have surprised their THON child, Noelle, at one of her basketball games, and were present when Noelle learned she was five years cancer free.
Novitsky said the family always has positive things to say about them, and that Noelle's mother tells them how lucky she is to be paired with their organization.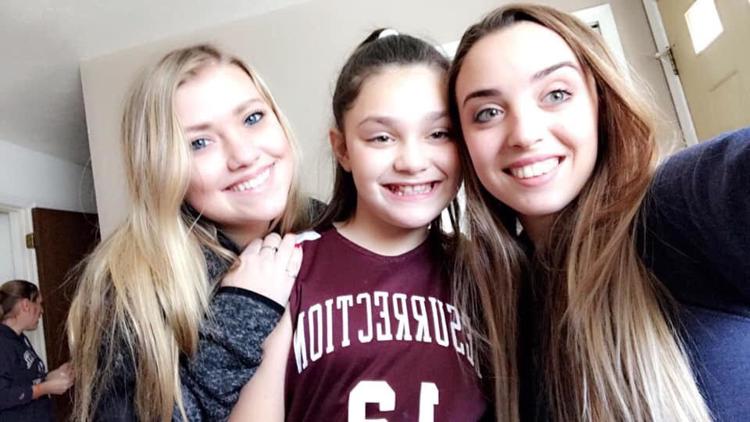 "It's kind of just touching to hear someone who's been through so much and has so much on their mind taking the time to think about what we're doing for them and that we are actually impacting them," Novitsky said.
Despite her young age, Noelle has inspired Novitsky.
"She battled cancer herself as well as watching her best friend pass away due to cancer, and she's so strong for that and we look up to her," Novitsky said. "I hope that after this weekend, [Gabriela] and I can inspire her in a similar way. Even though we haven't been through as much as she has, maybe we can make an impact on her like she made on us."
Like Laurentino, Novitsky has been dancing since a young age, starting when she was just 3 years old. Throughout her time at her studio at home, Novitsky had a dance demonstrator who would go on to be a Penn State student. Her demonstrator danced in THON as a junior, but was diagnosed with brain cancer later that year.
When Novitsky was a freshman at Penn State, her dance demonstrator died.
"[The demonstrators] were all role models for us. Like you wanted to be them when you got older," Novitsky said. "Ever since then, it's kind of been my goal to dance in honor of her and follow in her footsteps."
This, along with dancing for Noelle, is what Novitsky will be focused on this THON.
Like Laurentino and Novitsky, this weekend will be Lauren Angelo's first time dancing at THON.
Angelo (senior-communications sciences and disorders) has been involved in THON organizations since she was a freshman and will be dancing for Lion Scouts this year.
"The first time I went to THON," Angelo said, "it was just a really cool experience. I was really eager to get more involved, so I kind of felt like, what better way to end it?"
The senior is looking forward to the positive environment in the Bryce Jordan Center, as well as sharing the experience with her friends.
"The awesome thing about children that we see there [is that] they're always smiling," Angelo said, "So I'd say that I just want to make sure that I'm smiling the whole time."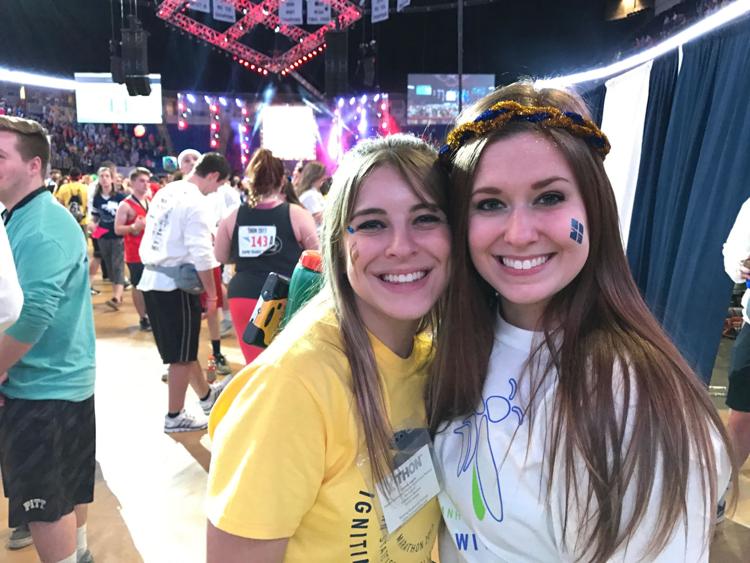 Angelo said she's been preparing for the dance marathon by cutting out coffee and doing more cardio. Despite the struggle, Angelo said the change is worth it, as her body feels more energized.
"[Giving up coffee was] not easy," she said with a laugh. "I love Dunkin Donuts, so my friends and I always get coffee. So it's been a little hard not seeing them and going with them."
THON has impacted Angelo's life in many ways, not just by reducing her coffee intake.
"It makes you feel a little less selfish in ways," Angelo said. "It's really awesome to see what small little amounts of kindness can do to help someone else in need."
She said that unless you go through the same experience, it's hard to relate to what cancer patients and their families go through. But by dancing, she wants to show her support.
"[THON has] definitely changed me in a lot of ways. It definitely made me value the things I do have," Angelo said. "A lot of families go through really tough times, so to be able to kind of try to be in their shoes for once is really an awesome experience."
---
RELATED
Penn State has had a packed schedule to start off the season playing multiple meets over the…
---