THON 2018 is known to be the year of "Discovering Tomorrow's Wonder," but it also might be the year of the plastic wristband, as the THON board decided to move from paper to plastic for the first time.
Every participant in THON needs to have the THON entry wristband in order to enter and leave the Bryce Jordan Center. For this year's THON, participants were handed a plastic wristband, as compared to the paper wristband of years' past.
"Because they are plastic this year, they will last a lot longer," Tyler Meerholz (junior-journalism) said. "Last year, they were paper so they disintegrated easily."
Meerholz said because of this change, many students will at least sleep with them into the next day after the weekend or wear them into the next week or so.
Nick Rhody is not a student at Penn State, but came to THON with his fiancé, who is a student dancer throughout the weekend.
Rhody said he does not know if he will be wearing his wristband for couple days after the event because of his job, but he will be keeping it as a souvenir.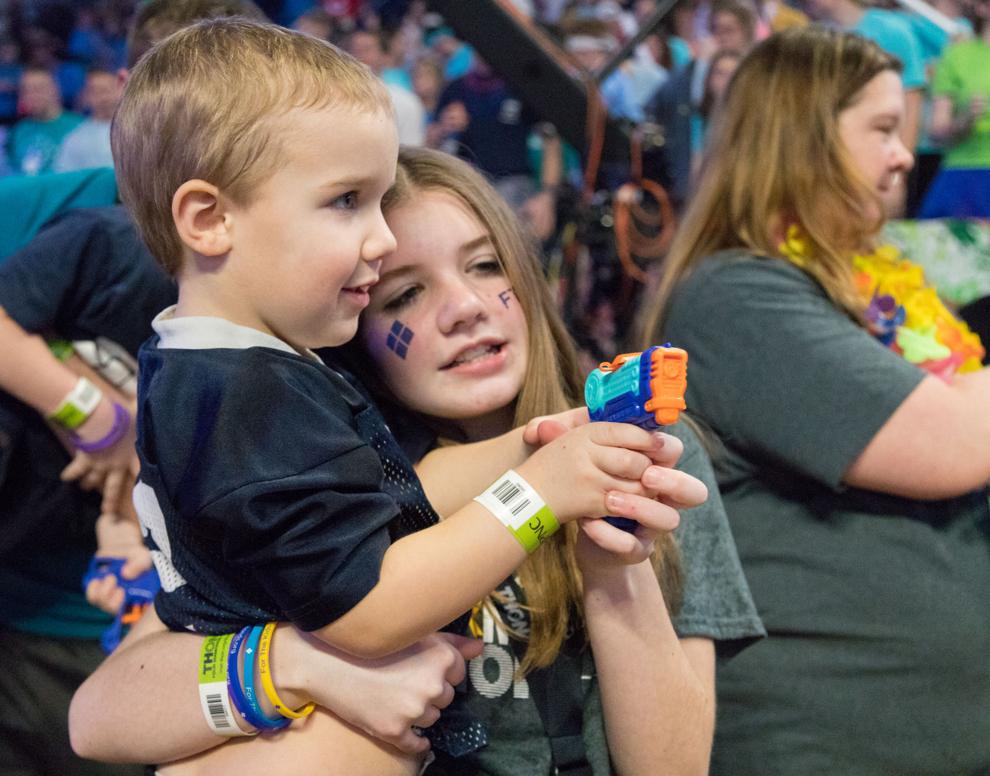 He said many students will also want to keep the wristband, "just to look back on it in the future of the time they spent for the kids."
Rhody also echoed the sentiments of Meerholz.
"The paper ones they rip off and get throw away," Rhody said. "With these, you can keep them for a couple years."
Despite some students thinking the new wristbands are put together well, others still disagree. This includes student Will Denney, who said he plans on wearing the wristband for a day after the weekend.
"I mean the quality of it isn't that great," Denney (junior - business) said. "If it was more like one of these livestrong bracelets, that's more lasting and I would keep it. Because it is plastic, not so much."
He said he does not even know how long students will wear them after the weekend.
"I don't think you need a bracelet to be able to connect to somebody from THON, because it is going to be the talk around campus all week," he said. "I know that if I see someone that was here and I don't know they were here, it is going to be the first thing I ask, because I am so excited about it and I love it so much."