Ellie Rosen learned to sew in 7th grade but has taken her skills way beyond her middle school home-economics class.
Anyone who has ever tried to make a DIY "game-day" t-shirt for a Penn State football game has probably botched a shirt or two in the process.
Not every t-shirt maker is an amateur, however.
Rosen (junior-advertising and public relations) is the founder of Snipteez and designs and creates unique t-shirts. The Harrisburg native runs her own Instagram shop and has sold over 100 "snipped tees" since the start of the 2017-2018 school year.
"It all started during my freshman year of college," Rosen said. "I started finding ideas for t-shirt cutting on Pinterest to make something to wear for football games."
Rosen wore one of her homemade t-shirt creations to a tailgate that fall and got many compliments, as well as requests from friends for shirts of their own.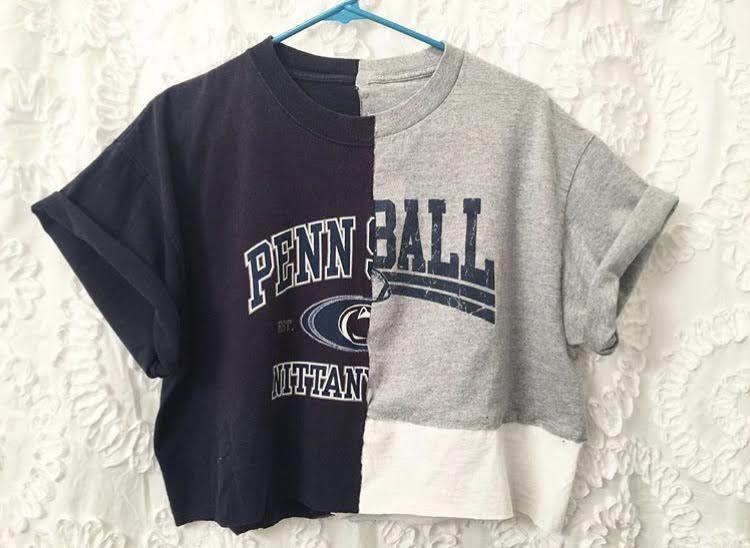 After that was when she realized she could create a business out of making game day tees, she said.
"I always loved doing things my own way, ever since I was little," Rosen said. "I have a passion for creating things."
Rosen has had help from her father Jimmy, who came up with the name Snipteez, and from her brother Josh, who created the Snipteez logo.
However, while at school, she's on her own, particularly when it comes to making orders.
"I have had to tell people I can't make them a shirt by a certain game day because I wouldn't have time with the other 10 to 15 orders that week alone," Rosen said.
The junior, who takes five classes, has a pretty busy schedule making shirts on top of her academics.
When it comes to the business aspect of Snipteez, her model is far from formal.
If a shirt isn't going to a specific customer, Rosen typically posts a picture of the item on Instagram along with a caption enticing people to buy it.
"I go by direct message where people tell me which style, color and size they want," Rosen said.
"I tell them the price and I make them pay up front so they can't decide they don't want it anymore once I'm finished with it."
Cam Hassinger has bought two shirts from Snipteez this year.
"She's made me one PSU flannel sweatshirt and one tube top that has lips on it," Hassinger (junior-advertising) said. "I would say the tube top is my favorite because I love the print."
Price-wise, Rosen understands college students typically don't have ample spending money, which is why she chooses to keep prices lower than other online custom t-shirt sites.
One of her most popular designs is a crewneck sweater with flannel sleeves.
"I saw someone else selling [crewneck sweaters with flannel sleeves] and I was obsessed with the look," Rosen said. "But they charge people $90."
To keep both materials and the price of finished shirts low, Rosen looks to less expensive shops for her creations.
"I buy the $15 crewneck from McLanahan's and a flannel from a thrift store and it looks exactly the same for about $70 cheaper," Rosen said.
Rosen said it only makes sense for her to charge customers what she was charged for the materials.
Hassinger, Rosen's roommate, said the price and quality of the shirts are both "super nice."
"I actually watch her make them, and it takes her a lot of time," Hassinger. "She puts them in cute little bags with your name."
Looking forward, Rosen, who is set to graduate next spring, doesn't necessarily think Snipteez will end after graduation.
"If people ask me for something, I would be more than glad to make it," Rosen said, "I wouldn't keep up with it nearly as much as I am now, but I've always thought of it as a side job to make some extra cash."
As for now, fall football season will be here soon enough and Rosen is likely to be back behind the sewing machine making tees in no time.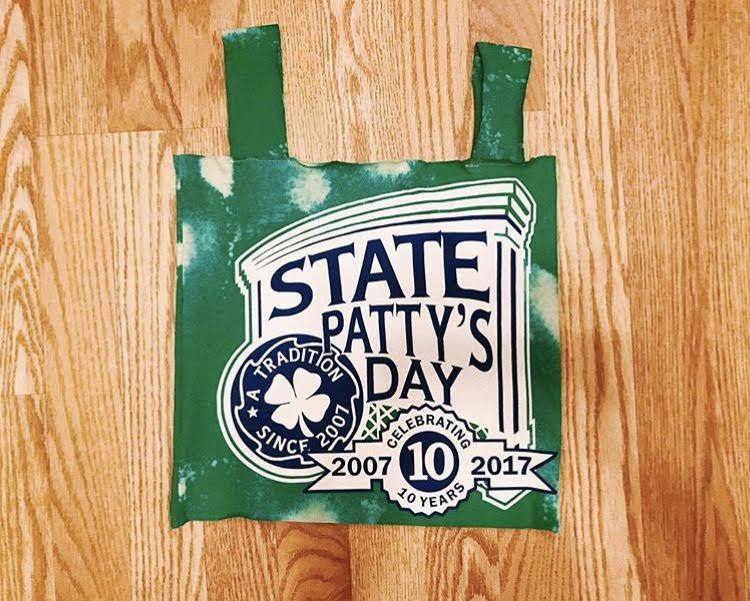 Alexis Slowinski is looking forward to ordering a t-shirt from Rosen this fall.
"I've bought shirts from online shops like Etsy and by Gabby," Slowinski (freshman-education) said. "I didn't know anyone at PSU made cute tees, but now that I know about Snipteez I definitely want a custom shirt for next football season."