Steve Morgan supports unions, but that does not mean he wants to join one.
The Pennsylvania Labor Relations Board sided with the Coalition of Graduate Employees earlier this month, ruling that graduate students have the right to vote on unionization. Penn State's graduate students will vote on whether to form a union, which would grant them collective bargaining rights.
While pro-union students in the CGE held multiple rallies and demonstrations over the past year, students with reservations about the union plan to make their voices heard as well.
Morgan (graduate-political science and social data analytics) opposes the formation of a graduate student union at Penn State. He disagrees with the PLRB ruling, which classified graduate students as employees of the university, viewing them instead as "trainees" who work as part of their education.
"Unlike teachers, nurses, miners, we're not doing this for 30-40 years," Morgan said. "Going into graduate school, you know exactly what you're getting into. No one goes into graduate school thinking the next five years of their lives they're going to be living luxuriously."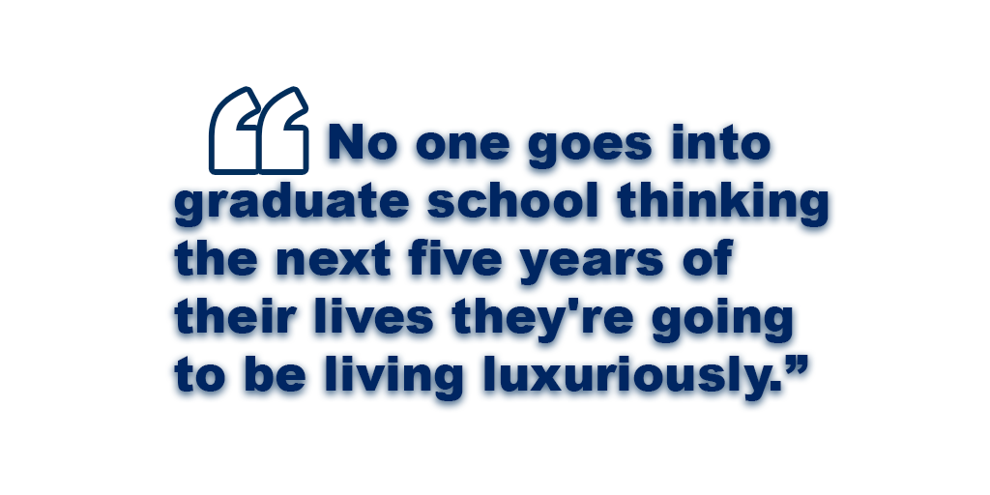 Comparing his experiences in industry and at Penn State, Morgan considers his current compensation package an improvement given he works less than full time. According to a Centre Daily Times report, the average graduate student earns $21, 700 for the nine-month academic year with 20 hours of work per week. They also receive health insurance coverage from the university.
He lives with roommates off-campus, like many undergraduates and graduate students in State College. Morgan said the CGE incorrectly frames the stipend as students' sole source of income when they can find jobs during the summer or outside of their research.
Though he declined to disclose details about his stipend, he said Penn State "takes good care of all its students."
"Penn State students, they have a great opportunity and a great experience here," Morgan said. "I don't fully understand the push for unionization when the system is far from broken."
Matthew Chao said he feels "in control" over his working situation at Penn State and like Morgan, finds his compensation more than adequate. While he initially sympathized with CGE's cause as a new graduate student, he has become more "ambivalent" over the question of unionization.
Between sharing rent with a roommate and cooking at home, he limits his living expenses to less than $1,000 a month. After he experienced health problems during his time at Penn State, the university covered most of his costs even for some "expensive" procedures. He has a "sense of gratitude" to the university for offering him an opportunity to "make a living studying what I love."
"Where there's an element or coercion or employees don't have any choice, I'm all for unions, they do empower," Chao (graduate-mathematics) said. "Penn State hasn't really reduced my benefits in any way, and I just don't think unions make sense unless there's a vast power differential."
However, CGE Chief Media Officer Katie Warczak said unions serve as a "safety net" for graduate students even if they have no problems with their current living situation. The CGE encourages members to view themselves as part of a community and "stand together" with their struggling peers.
For students with families to support, Warczak said the university's stipend can leave them struggling to pay for groceries, rent, internet and other essentials.
"All because you're not feeling exploited now and you're doing pretty well doesn't mean that can't change," Warczak (graduate-English) said. "We say that a slight against one is a slight against us all."
Prior to the PLRB ruling, Penn State argued that a union would negatively impact relationships between faculty advisers and their graduate students. While the limited research on faculty-student relations under unionization indicates a slight positive or nonexistent shift, Morgan said he has concerns based on his own experience.
Unionized graduate students have the right to strike if a majority of members vote "yes," which Morgan believes could harm the faculty-student relationship.
"I don't find it appropriate for graduate students to ever strike," Morgan said. "Working with professors, if in the back of their mind they know graduate students could strike and stop working if they're unhappy with something, I don't think that will positively affect relationships."
Both Morgan and Chao took issue with the CGE's lack of stated plans for if and when Penn State's graduate students do elect to unionize. While Warczak said the union would take all its members' input into consideration before making plans, Chao said he wants certainty and feels the union would introduce more uncertainty.
"I don't think it's possible for them to guarantee any tangible benefits to having a union. They could take dues from everyone and that's a guarantee," Chao said. "I'm not sure if we're getting something else that's worth that amount of money."
Morgan said Penn State's human resources offers graduate students enough means to address their complaints about working conditions. He said the CGE cannot promise aid to students, unlike the university.
"The CGE is offering that they're going to solve all these problems, but they're not offering firm mechanisms on how they're going to do this," Morgan said. "There's not a full picture as to what the union is going to take to solve problems X, Y, Z."
During conversations with other graduate students, Chao observed that most of his peers feel similarly ambivalent about the prospect of unionization. The conversation on unionization thus far has not included union-skeptical perspectives, Chao said, which creates a misleading impression of the student body's opinions.
Students who oppose unionization have mostly networked through word-of-mouth, rather than a formal organization like CGE.
"Looking at the news articles, it would seem that there's a huge amount of support for the union," Chao said. "But when I talk to friends, it doesn't seem anywhere that extreme."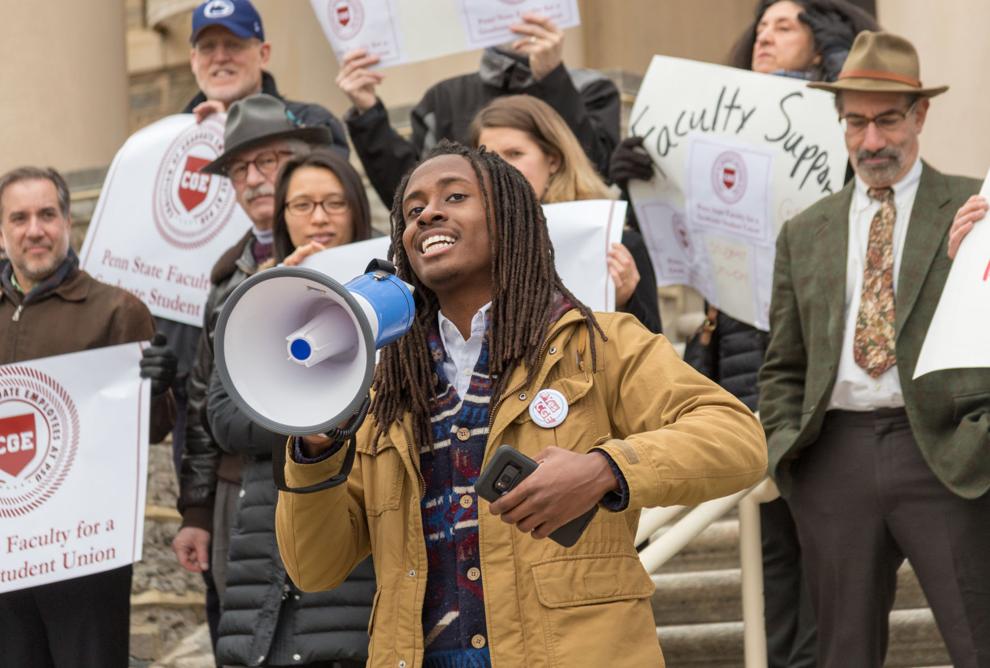 With the union vote coming up, Morgan said he and other like-minded students are currently working on how to communicate a "central message."
"We want an open, rational discussion and we want the processes we used to have a fair and informed vote," Morgan said. "When not everyone necessarily has the potential to have a fully informed opinion, that's dangerous when we're talking about representing a large mass of people in terms of the union."
While Warczak said CGE has not encountered any significant resistance from other graduate students, she said the CGE hopes to engage skeptics in conversation to answer their questions.
"We're always happy to have a discussion and provide more information about where we're coming from," Warczak said. "We're not looking to force our views on anybody and we want the vote to be as informed as possible."
The Coalition of Graduate Students has been trying to unionize for awhile — here's how that dream became a reality.
The Coalition of Graduate Employees continued to celebrate the Pennsylvania Labor Relations Board's decision last Friday, holding a "We Are Workers Rally" on Wednesday on the steps of Old Main.
Penn State graduate assistants are now allowed to unionize, following the Pennsylvania Labor…