Editor's note: This story has been updated to include comments from Penn State spokeswomen Lisa Powers and Turning Point Penn State's treasurer Michael Csencsit.
The Pennsylvania Student Power Network, along with other students and community members, gathered outside Old Main on Monday, April 9, to present a list of demands to President Barron.
These demands included denouncing and defunding hate groups on campus, specifically with "anti-immigrant rhetoric."
"We have a lot of immigrant students on campus, and it's ridiculous that their tuition money goes toward student groups that preach that they shouldn't be here," community member and activist Christine O'Donovan-Zavada said, specifically mentioning The Bull Moose Party and Turning Point USA.
In the demands, they also request Barron sign a letter stating he rejects white supremacy on Penn State's campus and create "mechanisms" that would challenge the funding of groups such as Turning Point and The Bull Moose Party.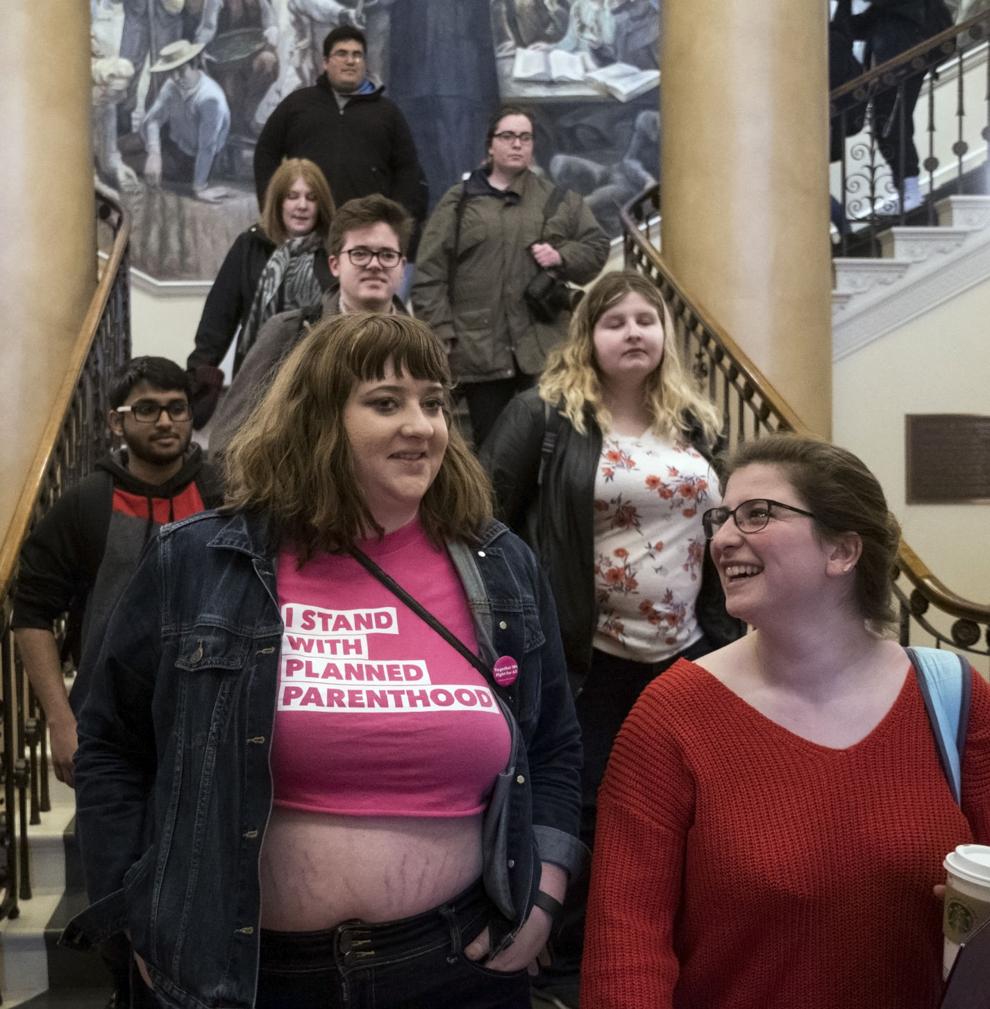 Just shortly after 1:30 p.m., the group marched to President Barron's office to present him with a list of demands and a petition that they said was signed by over 200 students.
Barron did not come out to speak with the marchers because he was in a meeting.
After walking out of Old Main the marchers stood on the steps to share stories and vent frustrations.
"Right-wing student organizations have a responsibility to shut down hate and violence stemming from their own members," Leslie Johnson read from a statement she had prepared.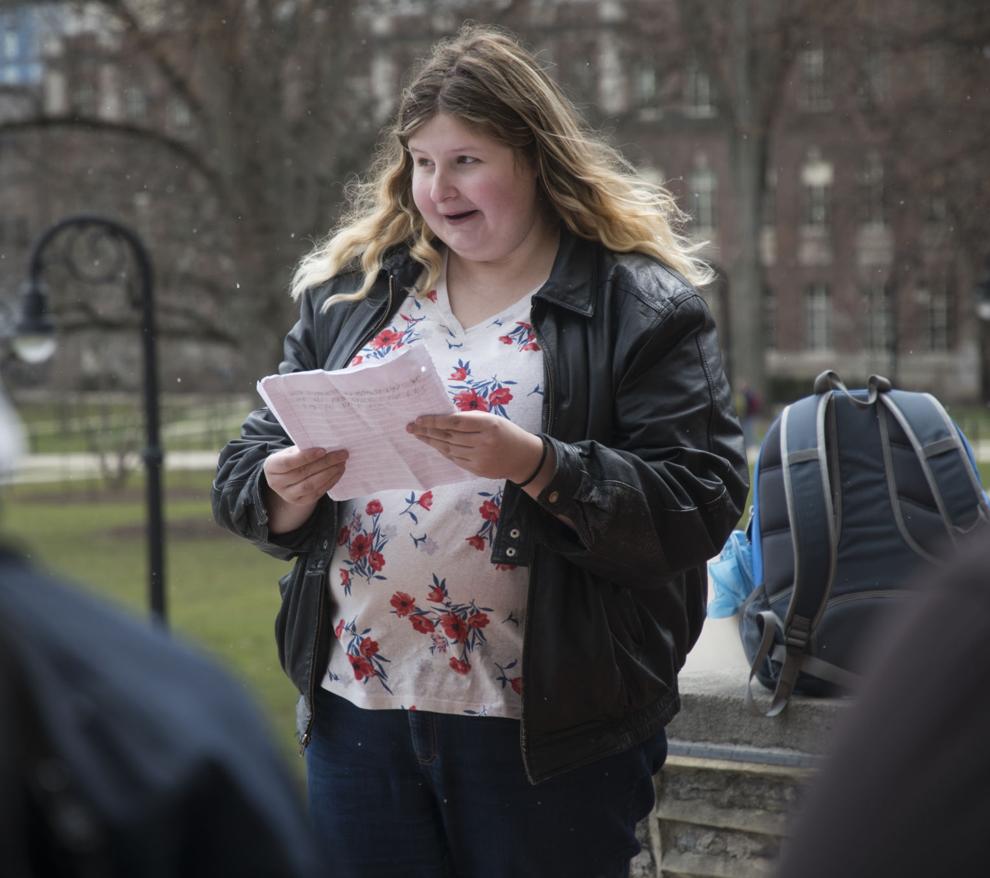 Johnson (junior-biology) is a member of the United Socialists, and in her statement she said right-wing extremists have interrupted their meetings in the past and created "chaotic situations" that have led to campus police intervention.
She went on to say that she has witnessed Turning Point USA members using slurs against people with disabilities, insulting people based also on their racial backgrounds.
She finished her statement by saying, "we are all Penn State, and hate has no home here."
Another student, Siddharth Almeida, stood up to speak to the group about his experiences as an immigrant from India.
He said he witnessed firsthand more hate groups popping up around campus after Donald Trump's election.
He went on to say that the presence of hate groups on campus have made him hesitant to express his political beliefs in fear of retaliation, and that is why he decided to partake in this march.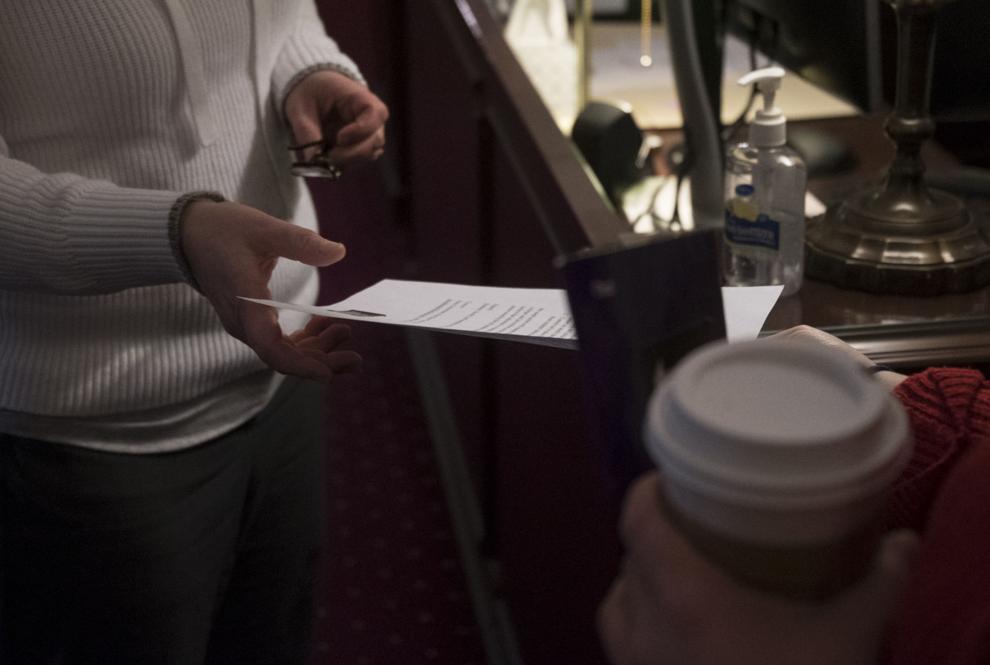 "I shouldn't be living in fear that something might happen one day," Almeida said.
President of College Democrats, Katierose Epstein also stepped up to speak and offer an open door for LQBTQ students, international and students of color, saying "you have a home with us, and once again no human being is illegal."
Members of Turning Point USA also made their presence known.
Co-founder Adian Mattis asked to speak after many marchers made claims about Turning Point, specifically regarding their stance on immigration. However, the organizers of the march denied him the chance to speak.
"Turning Point just doesn't have a stance on immigration," Mattis said in regards to the claims they are anti-immigrant. "If anything, it would lean toward more open immigration."
One event organizer, Ronald Johnson, unrelated to Leslie, responded to that by saying he does not believe every single member of Turning Point is anti-immigration, but he went on to say, "Within the organization there are a great number of individuals who would love to see diverse students no longer in this institution."
While the marchers were adamant that the university defund these organizations, Michael Csencsits, treasurer of Turning Point at Penn State, stated Turning Point has never received funding from the university.
Csencsits (junior-political science) said that although they are technically allowed to request it, "It was never needed."
Spokesperson for the university Lisa Powers told the Collegian via email she "can confirm that Turning Point has not received nor requested funding from UPAC, the entity that distributes portions of the student initiated fee to student organizations."
She said the same goes for the Bull Moose Party in terms of funding.
Mattis expressed frustration toward the organizers not allowing him to respond to their claims.
"I'm not just going to stand by and let them slander [my organization] like that," he said.
Ronald said the group was expecting Barron to talk with the marchers and students present, but he understands the president was busy.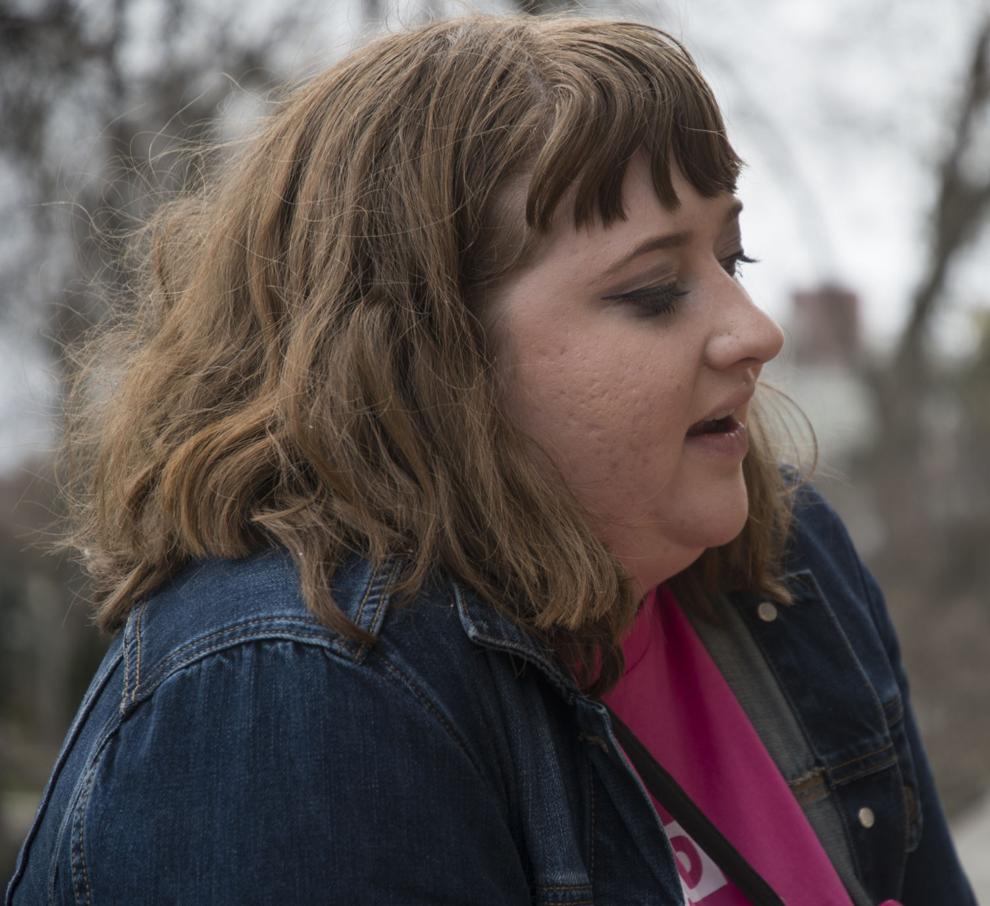 "I feel like president Barron has always been an amazing ally," Ronald said. "Our list of demands is essentially to ensure that these organizations that are not conducive toward a safe educational environment be restrained."
State Patriot Editor in Chief Vincent Cucchiara (junior-chemical engineering) was also present — after having published just yesterday a story calling the march "nonsense."
He did not make an effort to speak, but he said he was there to listen, as well as write a follow up article.