With approximately 10,000 Penn State students regularly eating at the dining commons, food waste on campus is a growing problem.
"People have eyes bigger than their stomach," Brandon Rothrock, Eco Reps' student program coordinator, said.
The all-you-can-eat dining halls compel students to fill up their trays until they get their money's worth. However, most students pick up more food than they can eat, meaning a decent portion of their meal ends up in the trash.
Campus Dining evaluates pre-consumer waste — waste from food preparation and processing -— and post-consumer waste. Jim Meinecke, residential dining coordinator, said Penn State struggles the most with the latter.
In an attempt to limit post-consumer waste, Meinecke said Campus Dining partners with environment-based student organizations to hold focus groups, waste audits and a digital signage campaign called "Why Waste."
These initiatives create a mental picture of food waste so students can actually comprehend what happens to their food once they throw it away.
"We waste 455,000 pounds of food a semester," Whitney Ashead, sustainability coordinator for dining, said.
They then break down the 455,000 pounds, so students can conceptualize what that number truly means.
Each meal is about 1.2 pounds, so Penn State wastes about 400,000 meals per semester.
"That's enough meals to feed every single person that attends four sold out Beaver Stadium games," Ashead (sophomore–agricultural sciences) said. Similarly, "that means we have enough meals to feed everyone that goes to Penn State 10 times."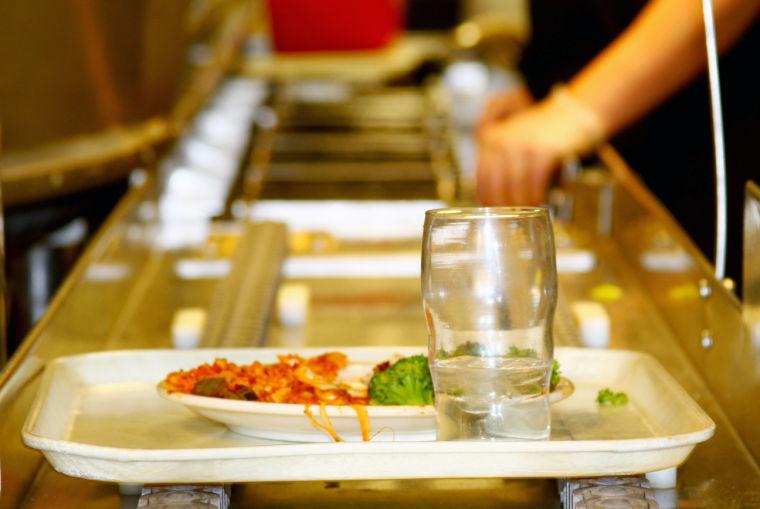 In addition to hands-on approaches, Ashead said Campus Dining tried to use smaller trays and serve smaller portions ,while educating its staff about how much to serve students.
Every dining commons also has composting, but Rothrock said students are often unaware of what materials go in each waste stream and proceed to unknowingly contaminate the compost.
"If there is a certain percentage of non-compostable material in the compost bin, then it can no longer be composted," Ashead said.
However, even if students learned to properly compost, Meinecke said, "it's not anywhere near as good of an option as only taking what you can eat and not wasting the food to begin with."
As a result, Campus Dining aims to raise awareness among students to cut down on food waste.
In specific majors — especially community, environment and development and nutrition — classes teach students about food waste and food access so, according to Rothrock (senior-geography), they become more appreciative of the food access we have at Penn State.
If more majors had a broader understanding of food production and waste it could improve Penn State's efforts to become more sustainable.
Initiatives Campus Dining previously made to go green include implementing Green2Go Boxes, collaborating with other student organizations, recycling cooking oil and limiting paper advertising.
Campus Dining frequently works with Eco Reps, the Sustainability Institute, the student farm to buy local produce and the Food Recovery Network to deliver leftover meals to local organizations in need.
---
Every year Penn State students purchase campus meal plans ranging from around $2000 to $2500.