Lunar Lion project manager Anthony Maenza said his organization values the journey over the destination — a destination which happens to be 238,000 miles away.
Six years ago, the Penn State Lunar Lion Team was created to compete for the Google Lunar XPrize. Google had offered a $20 million grand prize for the first private organization to send a craft to the moon and move it 500 meters along its surface while taking high-resolution photos and video.
While Lunar Lion withdrew from the contest in summer 2015, due to the strict timeline, the students hope to reach the moon independently, with education and pride as their own rewards.
Members accomplished their last major milestone in 2014 with the successful testing of Puma, a craft with vertical landing and takeoff capabilities.
The team currently has another milestone in sight, one which means entering what Maenza (senior-aerospace engineering) called "a lot of uncharted territory."
The builders of Puma programmed it with precise instructions, fine-tuned to the millisecond level. However, the next craft, Lynx, would automatically accomplish the team's goals without extensive human intervention. Lynx will adjust its thrust, power and other settings based on information collected about its surroundings.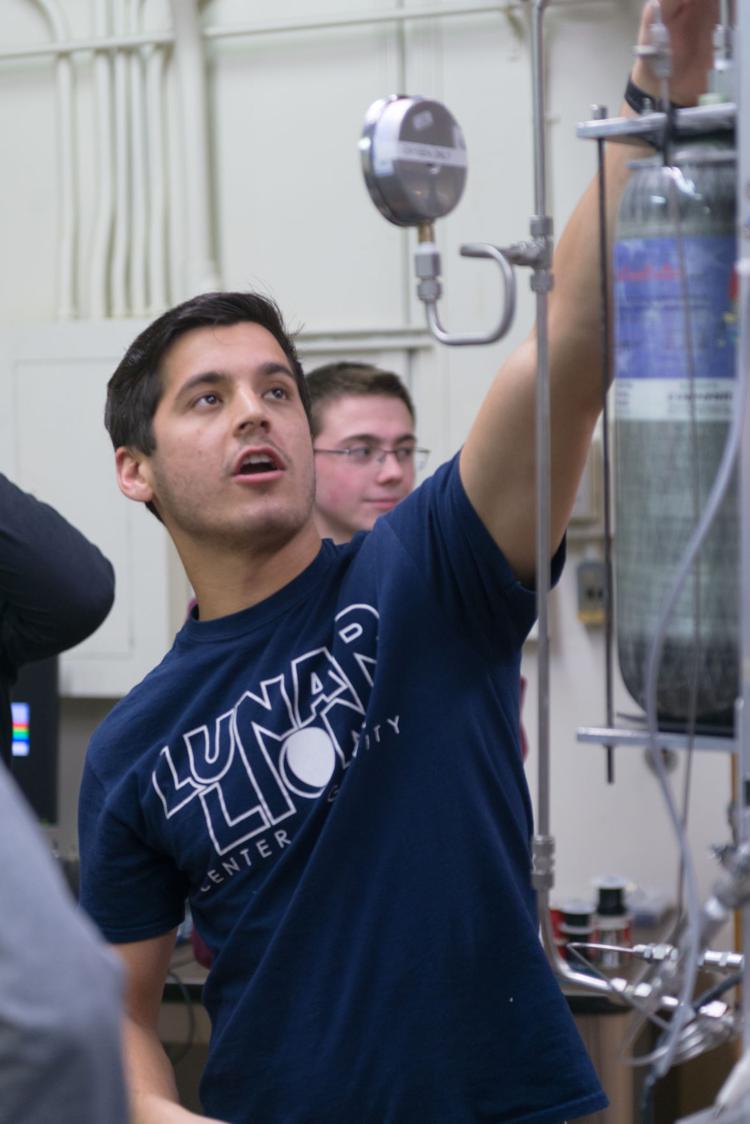 Making Lynx a reality requires engineering and coding skills more advanced than anything covered in Penn State's curriculum for engineering majors. Though the team began with a membership of mostly upper-level graduate students, professional engineers and engineering professors, the approximately 140 students currently involved in Lunar Lion are almost exclusively undergraduates.
Lunar Lion member Max Winn said even the aspiring engineers experience a significant learning curve.
"It's been a challenge learning all of these things, whereas before we had experience directly on hand of people who have done these things before," Winn (senior-aerospace engineering) said. "We're at a point where we're pretty much learning everything from the beginning."
Winn said the team welcomes students from all majors and backgrounds, no application necessary. He views Lunar Lion as "empowering" to incoming members who often feel reluctant to contribute.
"We all have to learn no matter what major we are [or] where we went to high school. We all start from the same playing level," Winn said. "One of the really big surprises along the way is that pretty much every student joins and starts learning something."
Over the years, the organization has established business relationships, with recruiters looking to Lunar Lion for potential hires. Maenza said Lunar Lion teaches project participants problem solving, critical thinking and teamwork in addition to technical skills.
Tyler Meehan said his work in Lunar Lion marks an important component of his training as an engineer.
"Honestly, this team and this project is half of the education I've gotten over my entire time at Penn State," Meehan (junior-aerospace engineering) said. "With Lunar Lion, you get this hands on experience that's second to none. It's an education like no other."
On harder to solve technical issues, Lunar Lion consults with adviser Alex Rattner, a mechanical engineering professor who met the team when he first arrived at Penn State. Rattner participated in engineering challenges at the graduate and undergraduate level, which he said greatly benefitted him since engineering curriculum offers "limited hands-on opportunities."
During his time as adviser, he said he enjoys seeing the "ingenuity" of Lunar Lion Team members.
"It's been gratifying to work with students who bring solutions even as they come to me with questions," Rattner said. "I'm continually blown away by the work they do."
Currently, Maenza, Winn and Meehan predict that Lunar Lion has another five to 10 years, at a minimum, before they launch. The long-term nature of its project means the club faces the challenge of remaining sustainable.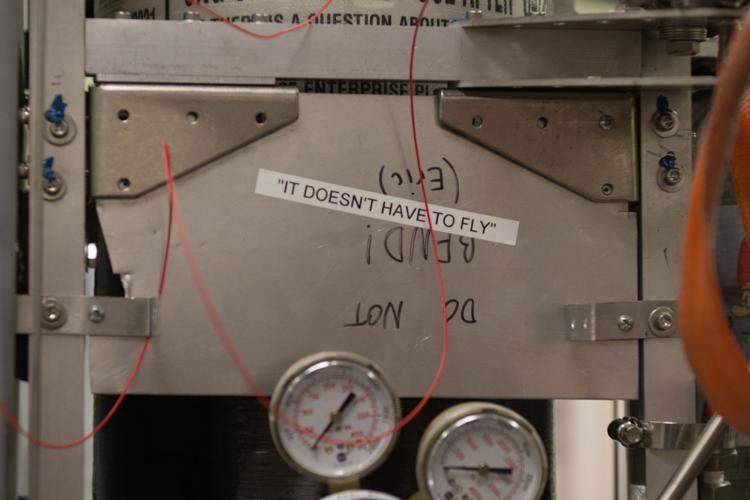 Lunar Lion has high member turnover because of graduating seniors and other member commitments. As a result, Maenza considers the team "more dynamic, as every team has different ways of approaching things."
Longer-serving members tutor newcomers and occasionally continue their involvement beyond graduation. The organization is looking for a corporate partner or other sponsor to ensure its financial future, Maenza said, especially with the high costs of equipment and building materials.
Future team members will have to devise ways to avoid rocky obstacles and determine how to transport science experiments to the moon without damaging sensitive equipment.
Despite the prolonged journey, Maenza said he feels confident that Lunar Lion will reach its destination. Until then, he said the team is content to take its time.
"The reason the team exists isn't to land a spacecraft on the moon, though that's the ultimate goal," Maenza said. "Our purpose is to give these educational experiences to students."