There's not much a saturated sports environment at Penn State doesn't offer, but senior Alex Sheinman still managed to create something new.
Being offered this year for the first time is the Penn State Sports Business Conference on March 15-16, which is set to be headlined by Kim Pegula of Pegula Sports and Entertainment.
Sheinman (senior - advertising) was reading an article in the Sports Business Journal about a sports business conference the University of Michigan has been putting on for the past several years, which was started by a group of students and has now grown to a recognizable conference in this field.
A junior at the time, Sheinman pitched this idea to his sports marketing professor, John Powell, and simply asked for his support. Powell agreed and responded by saying that Sheinman would need to recruit a student team that would to help him put this event together.
As if it wasn't already hard enough trying to get his professor's support, he informed his professor that in addition to graduating the following year, he would also be studying abroad during the second semester of his junior year. Powell seemed baffled at the thought that it could all still be done.
"I promised, and I said he could trust me. I told him that I am committed to this, I will call you every week, I will continue to work on this while I'm there," Sheinman said. "And that's what I did."
"He was and is very highly motivated to make this inaugural sports business conference a success," Powell said. "He also wants to build a foundation so that it will become a yearly event."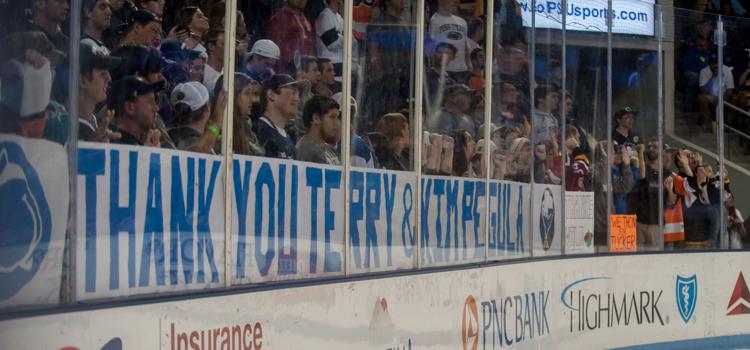 To start the process of making this event a reality, Sheinman organized a team of students that he thought would be useful in covering every part of an event of this kind. One of the first students he mentioned this idea to was his friend, Jon Marcus.
"At first I didn't really know what to think. Alex always has crazy ideas and it took me a few days to really think the event through," Marcus (senior - management information systems) said. "But once I had some time to digest the idea, I was all in. We have both worked in sports together and knew that this conference could help a lot of students break into the industry."
To recruit the rest of his team, Sheinman sent emails to professors across all different majors at Penn State, which included a form that could be sent out to students who were interested in applying. Sheinman started by creating a smaller team, that would be known as the executive team, and added more students once more work came on.
Marcus is the Chief Revenue Officer, but as the co-founder for the conference, he has had a hand in a lot of different aspects. In addition to working with the sponsorship teams, he has assisted with the hospitality and event planning, as well as public relations and social media team.
"Once I got that team, I went back to Professor John Powell where he said 'Alright, I'm in, but this is going to be a student-run event and you guys will be doing all the leg work and I'll supervise'," Sheinman said.
After Powell was on board with the idea, the senior brought it up to three more professors: John Affleck and Mike Poorman, both of who teach with sports concentrations in the College of Communications, and Steve Ross, who teaches areas of sports law through Penn State Law.
"Once I got all their support, which took a little while, I felt like we had a solid foundation from the school," Sheinman said. "A year later, Professor John Powell is much more involved than he probably set out to be and it's been really helpful."
Sheinman said it was a challenging task trying to pitch something that has never been done before, but being able to use examples of what other schools have accomplished helped the professors and other students get on board with the event.
"It's hard to ask people to buy into something that's never happened before," Sheinman said. "I give a lot of respect to the other students and professors who are a part of this because they have really been committed since day one."
After coming back from Barcelona early in that spring semester to meet with the professors and executive team, Sheinman feels that he has proved to everyone how much the success of this conference means to him.
"I kind of knew what I was getting myself into, but we are only so many days away and it's been a lot of work," Sheinman said. "My team can tell you that I've had a countdown at every meeting we've had, but it doesn't stop because every day there is something."
While he was organizing his own team to help establish the event here at Penn State, Sheinman reached out to the two presidents of the sports business conference at Michigan. They were able to tell him how they put the entire thing together, what worked well and what didn't work out as well, and the process altogether.
After taking notes from that phone call and formulating a model that he thought would work best for his team here, he was able to attend the conference held at Michigan this past November, as well as the one at the University of Pennsylvania.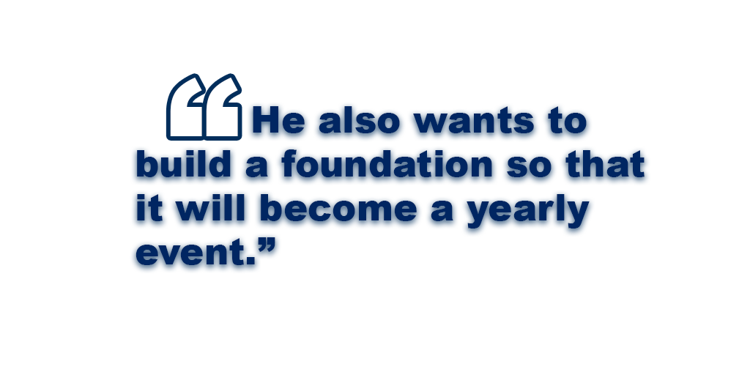 "For students around the country, whether they've done it or the many who are trying to do this, we have kind of built a network," Sheinman said. "Nobody shuts the door on you because you go to a different school."
Both Sheinman and Marcus are hoping this event is successful, but also benefitting the students and professionals that attend the conference.
"Our love for sports and understanding that there is so much students can do to get involved," Marcus said. "We want to be able to leave a legacy at the school and want to be able to come back to this conference and see how much it has grown."
The event will take place over two days, March 15-16 , and will require a ticket to attend the conference. Tickets are $20, with a $5 discount for students in the John Curley Center for Sports Journalism.
The conference will start with a networking reception at Beaver Stadium on Thursday evening, which will also include a tour, giving attendees a behind-the-scenes look at parts of the stadium.
After the tour will be a panel discussion called "Life After Sports ," which will consist of former athletes talking about their transition from college sports to professional sports, and then how they got into the business world. Food and drinks will be served in the President's Suite and give attendees the chance to network while getting a view that overlooks the stadium.
Friday morning is when the conference gets into full-swing at the Lewis Katz Law Building, which will start with Kim Pegula, the keynote speaker. Throughout the day there will be different panel discussions offered with a variety of different topics, including entrepreneurship, marketing and more.
Sheinman said trying to get Pegula to speak at the conference was on his list since the very first day. It took a lot of persistence with phone calls and getting in touch with her assistant, but when she replied to one of his emails, he said he has never been so excited to receive an email before.
"What she did with Pegula Ice Arena and her story I think is perfect to open the conference," Sheinman said. "Everyone told me the keynote speaker has to be the right person, and if you get the right keynote that's what your conference is surrounded by, so to have her, I cannot be more excited."