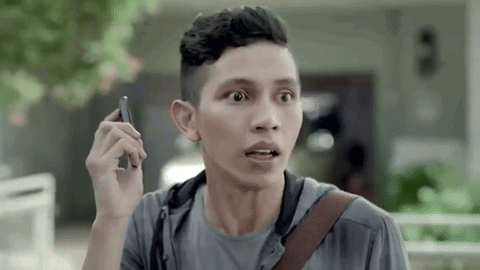 It's 2018, and smartphones are more tightly intertwined in everyone's lives than ever. The sight of an entire roomful of people assuming the same exact position — heads down, elbows stuck to their sides, thumbs tapping away — is no rarity in this day and age. For better or for worse, smartphones are here to stay.
While there are plenty of articles that argue for smartphones' contributions to our lives, more and more studies and news articles have been detailing their negative effects on users, especially young people.
In a New York Times article published in 2014, Steve Jobs himself said he limits the amount of technology his kids use at home.
In 2017, psychology professor Jean M. Twenge published her book "iGen: Why Today's Super-Connected Kids Are Growing Up Less Rebellious, More Tolerant, Less Happy--and Completely Unprepared for Adulthood — and What That Means for the Rest of Us," detailing through numerous studies and statistics exactly what kinds of effects smartphones have had on millennials.
Her book lays out the big picture of smartphone overuse on an entire generation — a big picture that involves higher rates of depression and feelings of loneliness, and lower rates of dating and hanging out with friends.
Dr. John Mitchell is a Penn State Counseling and Psychological Services (CAPS) psychologist. In his experience, students haven't come for help specifically because they think their cellphone usage is out of control, but he said that excessive cellphone use can play a role in exacerbating issues that contribute to mental health issues.
Mitchell cited smartphones' effect on sleep quality as one of the biggest problems.
"When I have a student that is complaining of sleep problems, the vast majority of them will indicate that they are oftentimes using their phone or their tablet in bed."
He also talked about the dangers of smartphone overuse on students' real-life relationships.
"I do worry that individuals who use their smartphone excessively are likely limiting their ability to access quality social support in their lives and thus more vulnerable to depression," Mitchell said.
He went on to say in terms of education, smartphones act as a "two-edged sword."
"I think in terms of education, [smartphones] have been much more of a help," Mitchell said. "Even just the notion of how quickly you can access information and how it's so readily available at students' fingertips, I think that's of course going to be helpful toward education."
However, as a psychologist, Mitchell said the concerns lie in whether students are getting enough interpersonal learning through group work and discussion. Learning models based solely on students interacting on their own with a world of information brought to them through their smartphones will not be as effective as when they work with other peers and learn to communicate with others.
As the buzz about smartphone addiction heightens, many are left to wonder what young people think of their own usage.
At Penn State, students are generally aware of their own attachment to their phones.
Anna Taptich said she would like to be less attached to her phone because she thinks that if she ever needs it but doesn't have it, she'll panic.
Cell phone addiction, Taptich (senior-kinesiology) said, is a little bit of a problem at Penn State.
"I see people walking down the sidewalks with their heads, like, buried in their phones and it's kind of annoying when you're trying to walk to class and stuff and they're not paying attention or anything," Taptich said.
Taptich said it "drives her crazy" when people she eats with don't give her the time of day because they're so stuck on their phones.
Ivan Yen said he has a tendency to check it too much in class, which he said "inhibits the learning experience a little bit."
"Overall, I think [cell phone usage] has helped...If you have that self-control in class not to look at it," Yen (junior-math and economics) said.
Yen cited easier communication as the main benefit, as students can send pictures of notes to each other and overall, improve their education that way.
David Weiss agreed that cell phone usage has positively impacted students' learning experience at Penn State.
Weiss (freshman-statistics and economics) said being able to look something up quickly and put together study groups were reasons that cell phones have helped students in general.
Weiss said for him, cell phone usage hasn't hindered his studying. He keeps the sound off and puts it in his bag when he's studying, tactics that keep him "decently satisfied" with his own cell phone usage.
Anushka Shah said using her cellphone less is something she needs to work on, especially because it often pulls her away from her work.
Shah (freshman-biology and English) said she doesn't think cell phone addiction is a problem that only affects Penn State.
"It's just a trend, overall, like with our generation...I don't think it's like a Penn State thing," Shah said. "Most people in general use their phones a lot."