In the Snider Agricultural Arena, Penn State students can take a 3-credit class were they work to train young horses.
Kaitlyn Murphy has been riding horses since she was 6 years old but had never fully trained a horse before taking Animal Science 317, or Horse Handling and Training.
The class falls under the equine science minor, which Murphy (senior-agricultural science) is hoping to graduate with in the fall.
The class is held from 1-3 p.m. on Tuesdays and Thursdays. Murphy said she decided to take the class because it's a very hands-on experience.
Brian Egan, instructor of equine science, said the class is designed for students to have an opportunity to learn about the training process when it comes to young horses.
"It's a class where we mostly use our 2-year-olds," Egan said. "At the beginning of the semester, they're completely 'unbroke.' We start with a lot of ground work and work our way up to the riding process."
All of the horses students work with over the course of the semester are registered quarter horses, meaning all of them are born and raised at Penn State, Egan said.
Egan said his idea with the class is to give students an opportunity to experience things they probably never have before.
"There are a lot of students who have never worked with a young horse, so to have that opportunity to see the process from beginning to end is huge," Egan said. "My strategy is to provide them with information to give some exercises to work on, but then allow them to practice."
Some of the key concepts Egan teaches apply to all different horse types, regardless of age, size or breed.
"One of the things we say a lot in here is that forward is the essence of all training," Egan said. "We spend a lot of time trying to get the horse to move forward. And through that forward motion we can start to control direction and speed and all of those types of things."
Another concept taught in the class, Egan said, is to "make the right things easy and the wrong thing difficult."
"What that means is to give the horse the opportunity to do the right thing and make that the easiest part of their day, so that they choose to do the right thing when given the opportunity," Egan said. "And, I think if you put those two things together, the students can really learn a lot, not only about the young horses, but about themselves."
Murphy said the class is definitely a change of pace compared to other classes at Penn State, but it's something she loves doing.
"When I would have an 8 a.m. on Tuesdays and then come here, it really makes my day better and really gets me even more energetic to learn," Murphy said.
At the end of the semester, the student-trained horses are sold in the annual Penn State Quarter Horse Sale, scheduled this year on Saturday, April 28.
Cody McLafferty, a student assistant sale manager for the Quarter Horse Sale, became interested in horses when he took a job at a riding stable a couple years ago.
He said what makes the sale unique is the fact that it's completely student-run.
"From beginning to end, the work is done by the students," McLafferty (junior-animal science) said. "It's a good event to be a part of. It's kind of cool to see a bunch of college kids come together and organize something so significant."
Murphy said it's interesting to see the different personalities the horses have.
"No green broke horse is exactly the same," Murphy said. "They all have good things about them, and they all have different vices that you can work out over time. It's really interesting to see how they evolve from the first day of class to the sale because these horses have definitely improved."
PHOTOS: Horse Training Class
Penn State Horse Training Class, Riding
Updated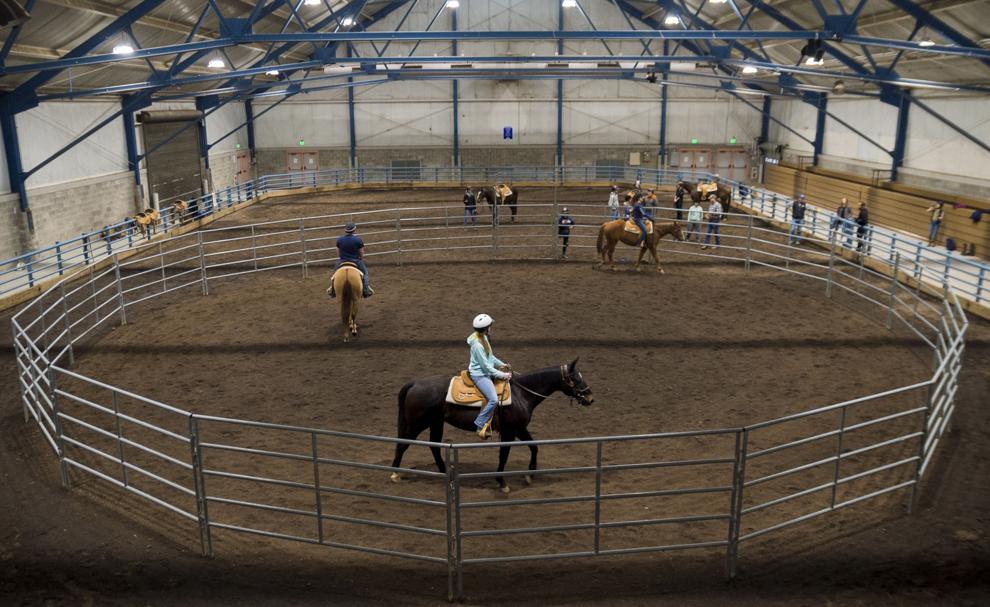 Penn State Horse Training Class, Brian Egan
Updated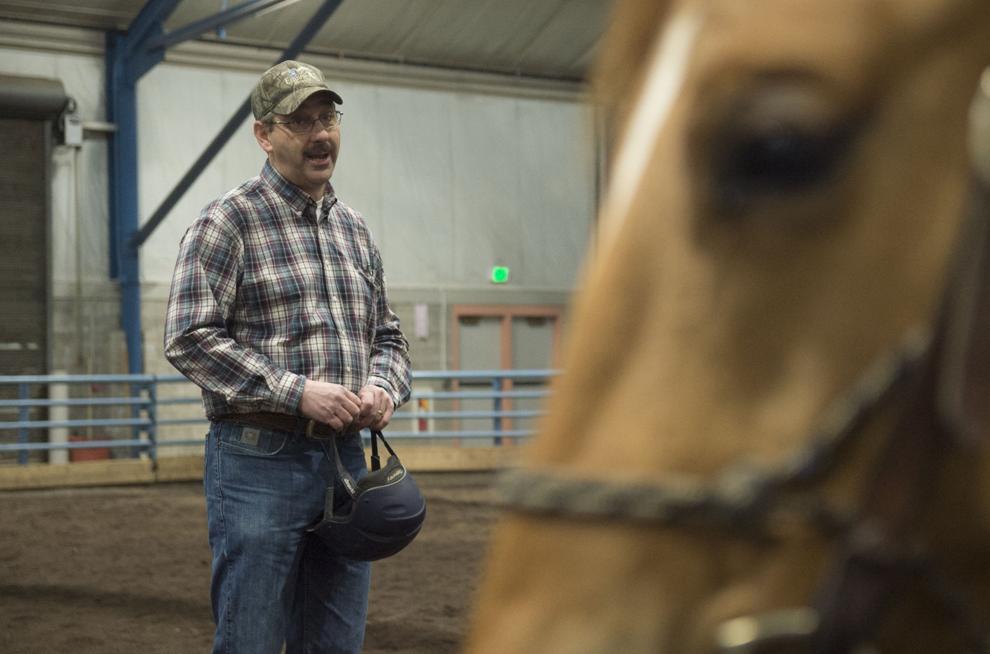 Penn State Horse Training Class, Kaitlyn Murphy and Kali Godshall
Updated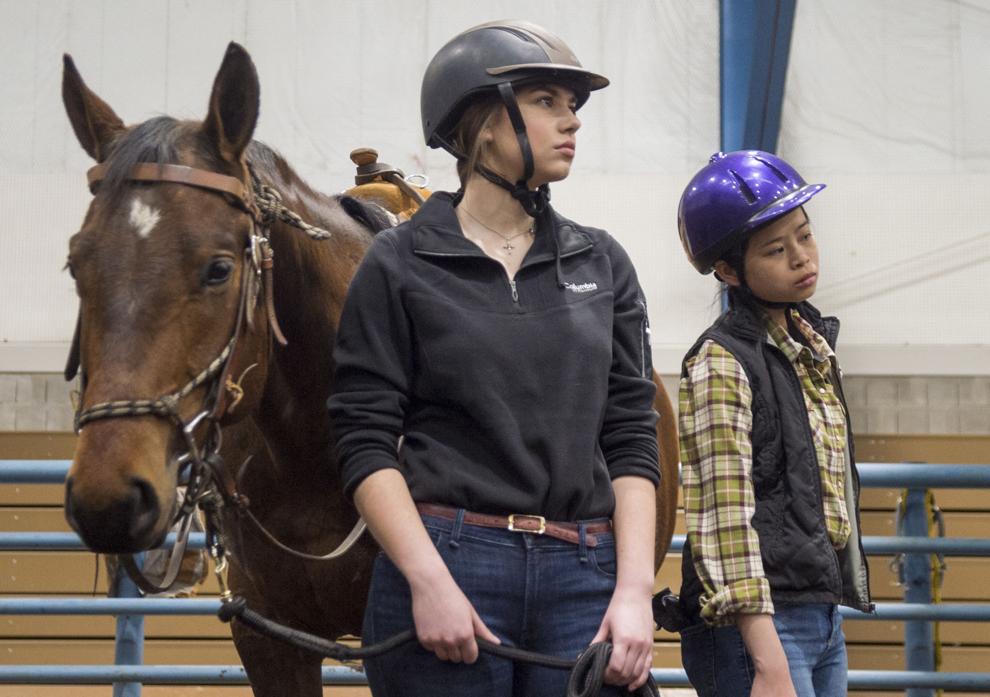 Penn State Horse Training Class, Stirrup
Updated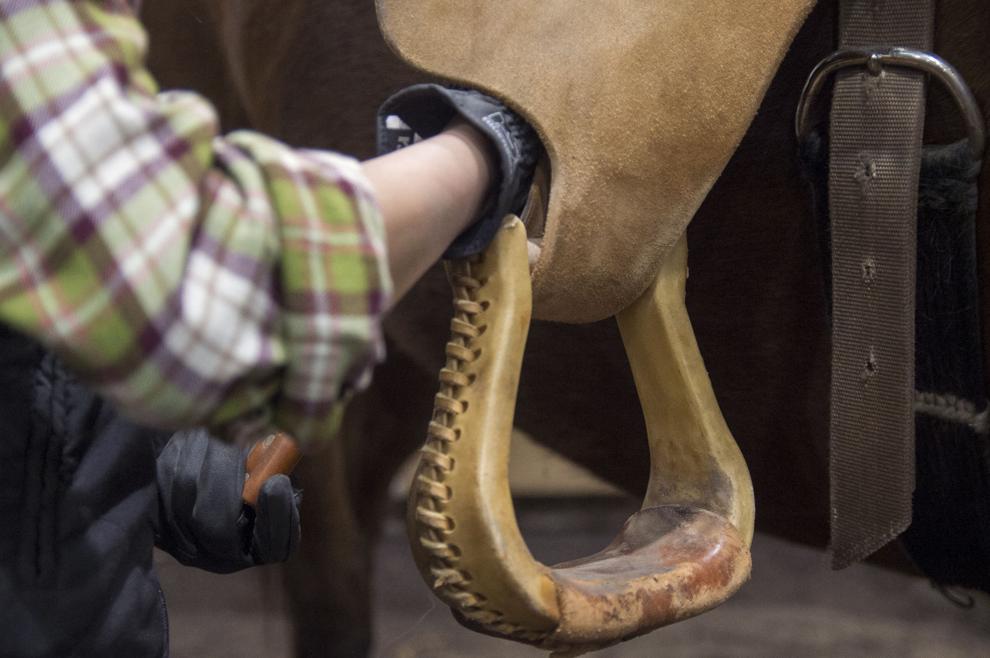 Penn State Horse Training Class, Brian Egan
Updated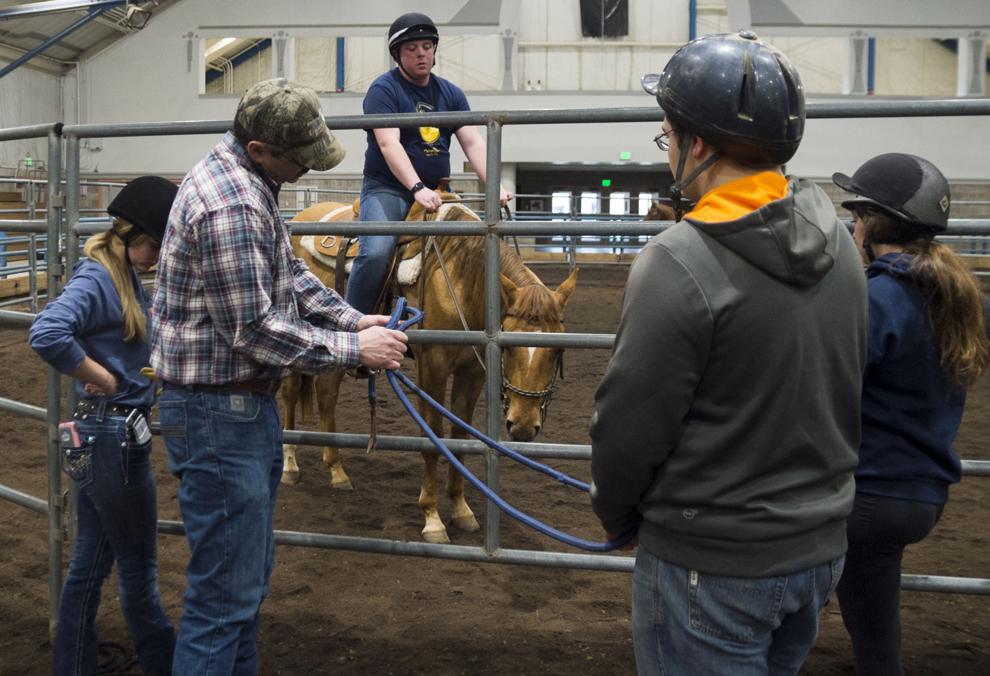 Penn State Horse Training Class, Kali Godshall
Updated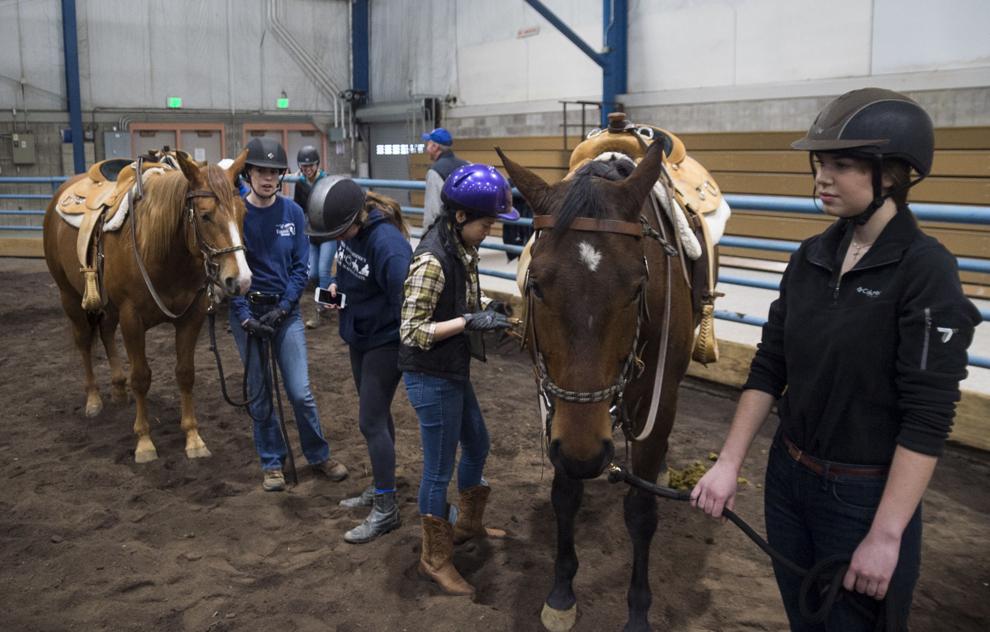 Penn State Horse Training Class, Kali Godshall
Updated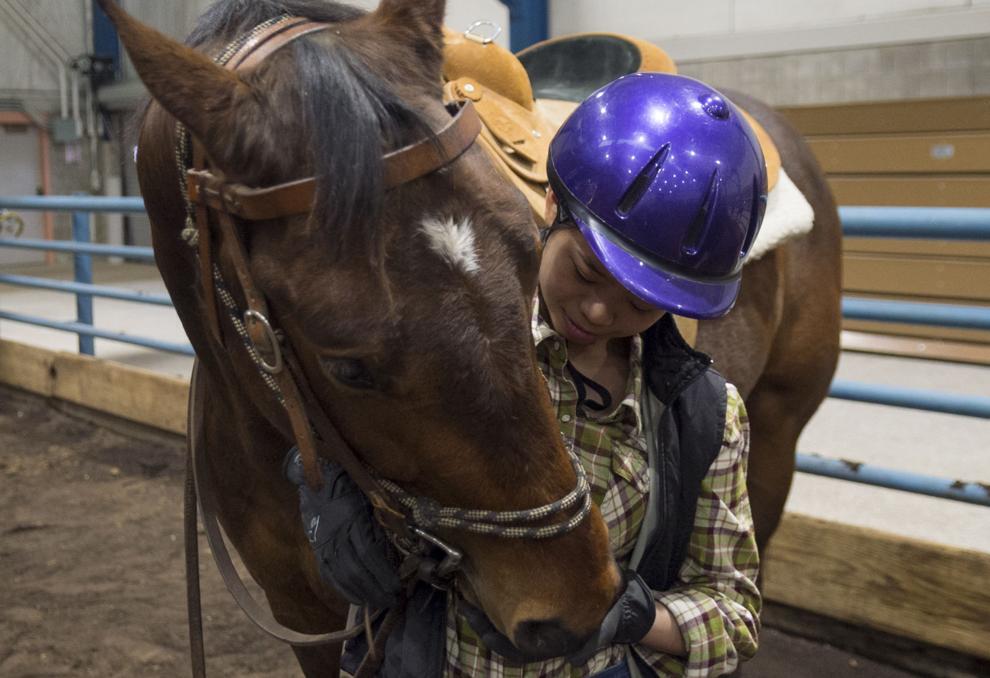 Penn State Horse Training Class, Kaitlyn Murphy and Brian Egan
Updated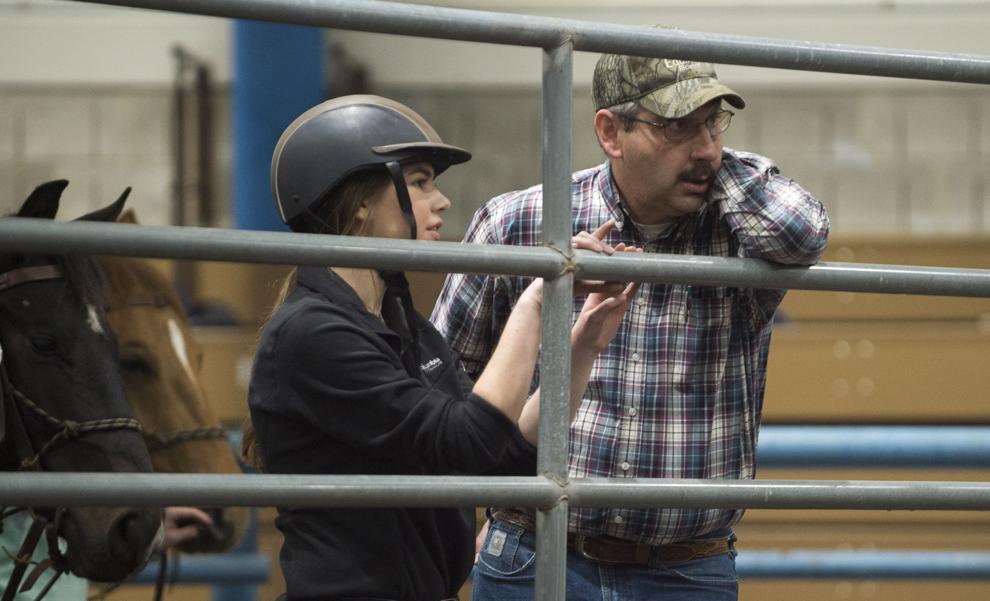 Penn State Horse Training Class, Kaitlyn Murphy gets on Horse
Updated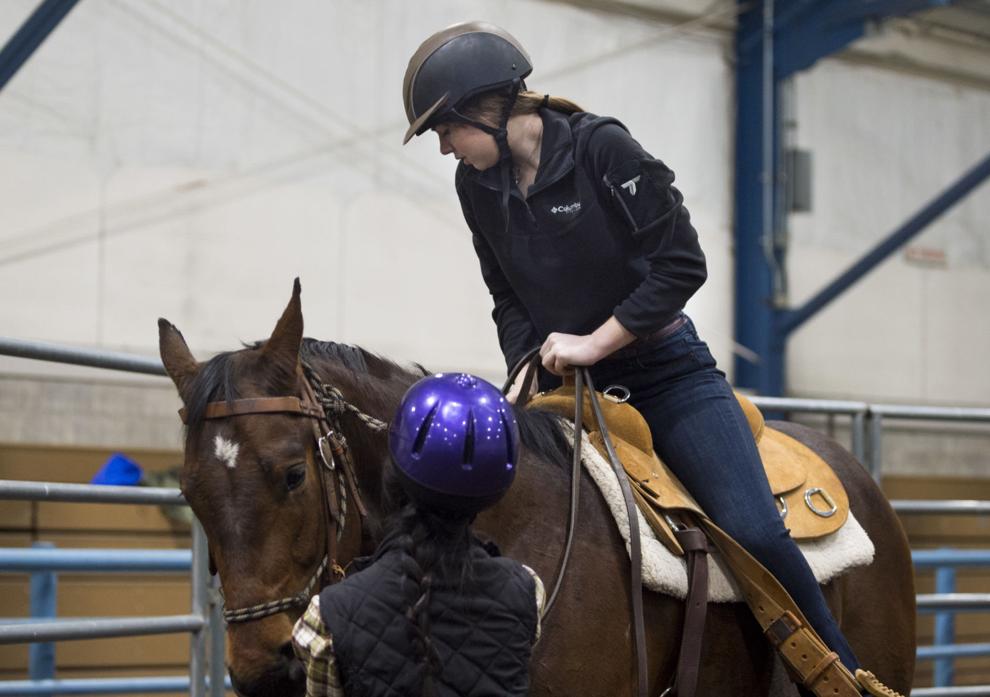 Penn State Horse Training Class, Kaitlyn Murphy
Updated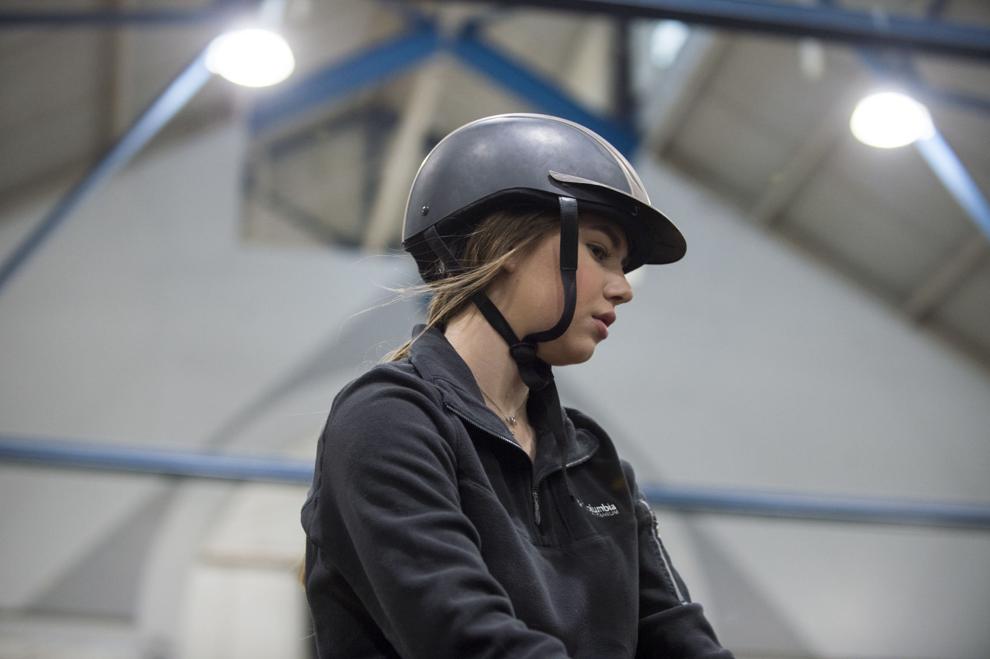 Penn State Horse Training Class, Tango
Updated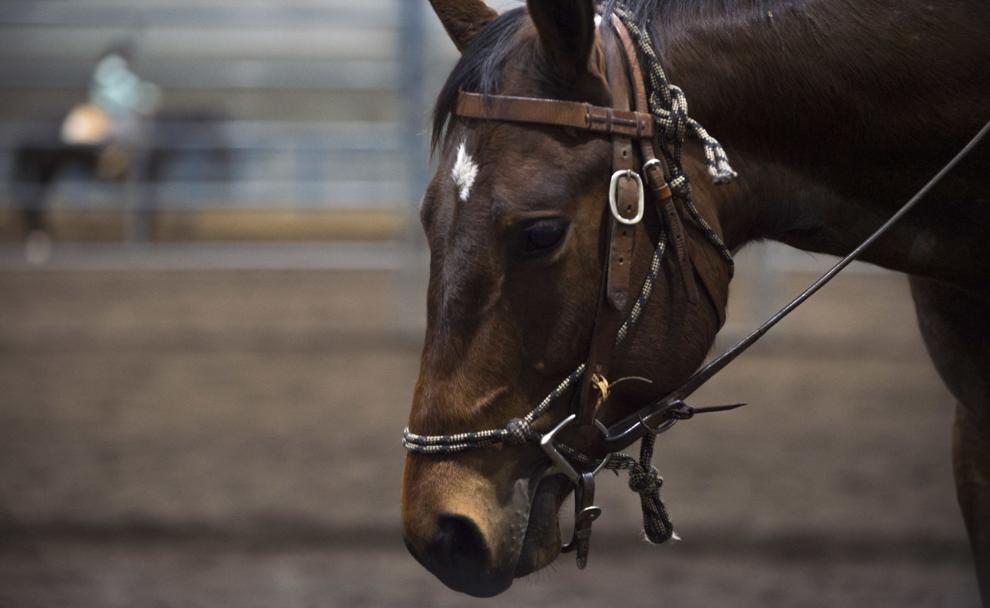 Penn State Horse Training Class, Kaitlyn Murphy riding Tango
Updated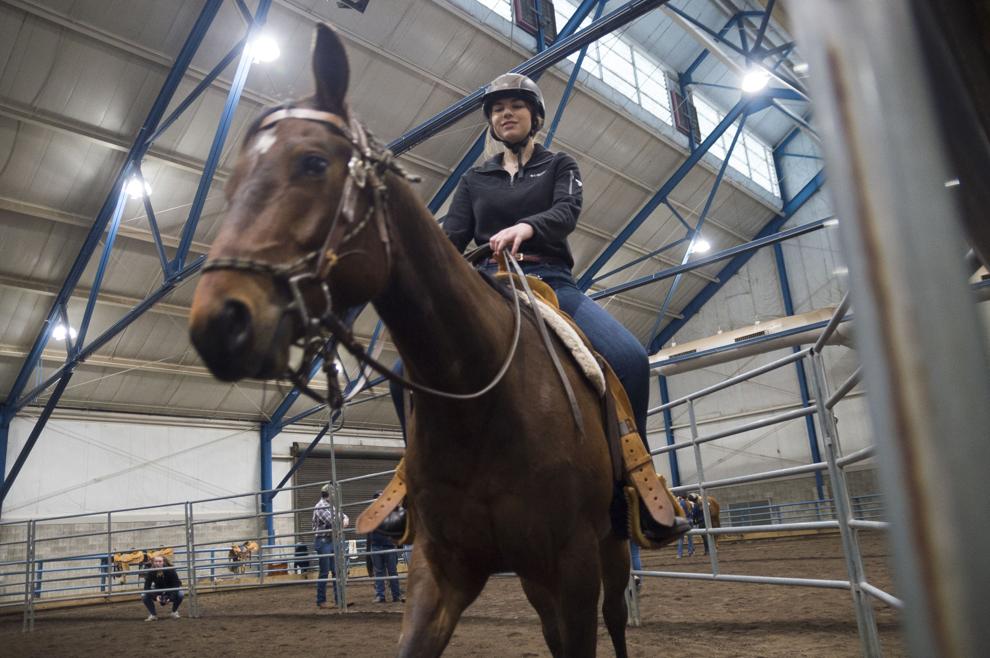 Penn State Horse Training Class, Tango
Updated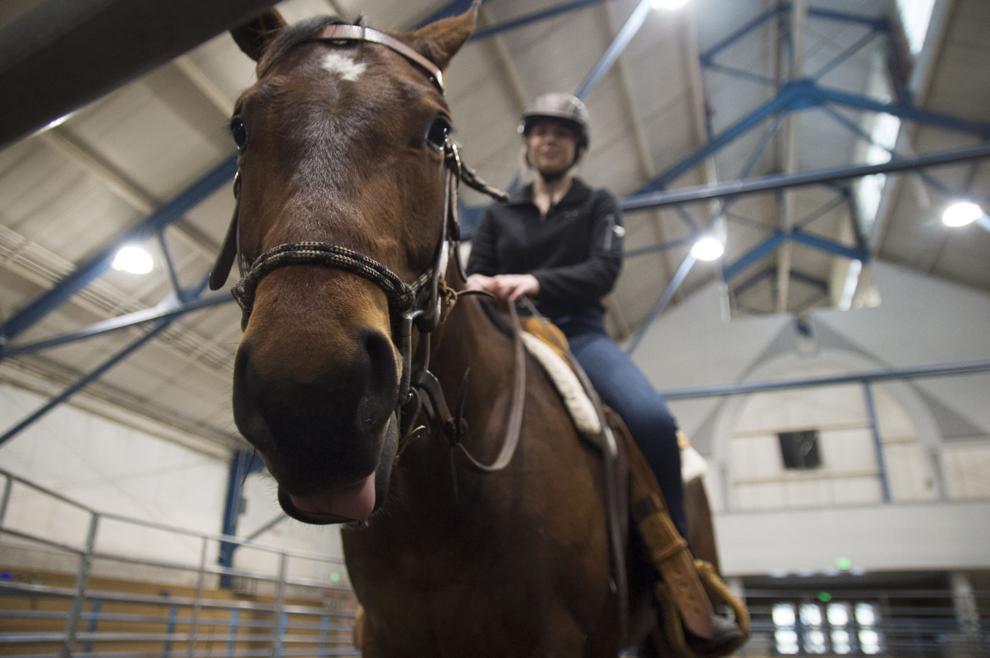 Penn State Horse Training Class, Reins
Updated
Penn State Horse Training Class, Kaitlyn Murphy and Tango
Updated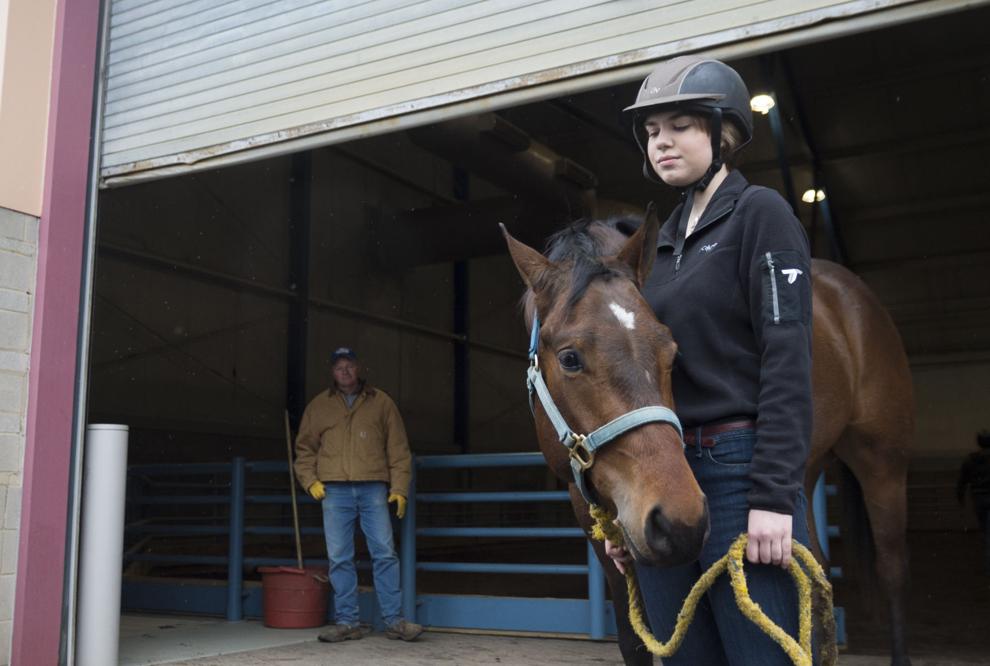 Penn State Horse Training Class, Kaitlyn Murphy
Updated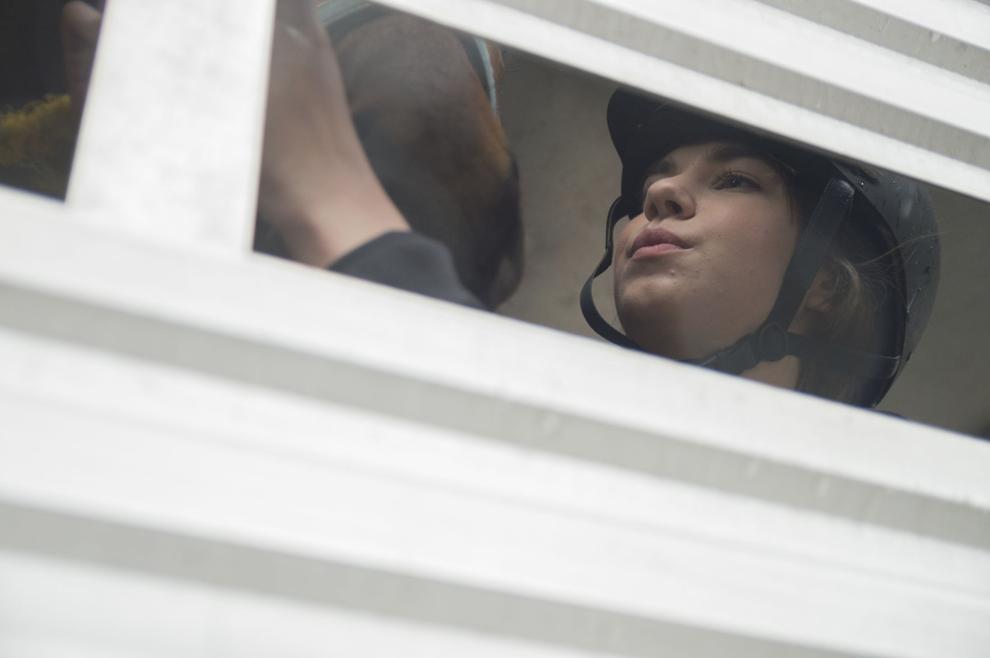 Penn State Horse Training Class, Trailer
Updated