Want to move off campus, but don't want to be stuck in the same high-density living situation?
As much fun as it can be to live in the same building or apartment as all your friends, it can be overwhelming when you move out of the dorms. You may even find yourself in the same situation: people down the hallway always having a party, extremely thin walls and roughly 2,000 other people living in the spaces directly above, under and on either side of you.
If you want to be close to campus, here are some housing options for the more private introverts among us:
Individual apartments
Everyone knows what the biggest apartment businesses in town are. If you want an apartment that's a little quieter, however, there are a lot of places for rent that were formerly houses and have since been converted into apartments.
Though you may have to walk a little further, trying an apartment outside of the usual large buildings does guarantee you won't have to walk up six flights of stairs when the elevator is broken, or worry about what your neighbors three doors over are doing.
Rather than trying to assemble a group of nearly random roommates for keeping rent low, you can plan on living with only one or two roommates.
Similarly, a one-bedroom apartment shared between two people could likely be cheaper than an apartment with fixed rent prices for a group of people. And, you may actually get the chance to know or see your landlord. If you're willing to be a bus ride away, chances are that you can find more spacious accommodations for a lower price the farther you are from downtown. According to the website RentJungle.com, an average apartment in State College rents for $1,111, but a one bedroom apartment rents for an average of $926.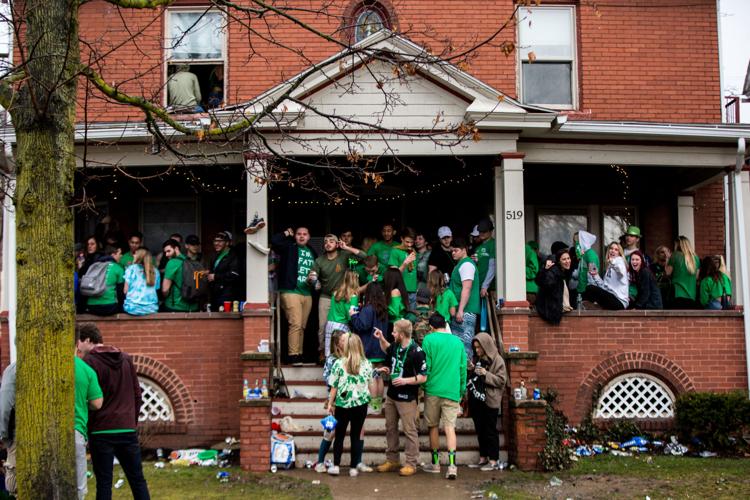 Houses
If you want to actually practice "adulting" — and have a little extra space — renting a house with some friends could be a good option. It's likely that you could have your own room in a house rather than sharing with someone, as well as a fully functional kitchen, dryer and even a living room, dining room and potential lawn. (That's right: you can have it all.)
Though renting a house could potentially be harder to find or entail different rental responsibilities, it would also allow for more freedom and personal space. Rather than being crammed into an apartment with a tiny living room that doubles as a dining room, your home could have two or three entire floors. That way, you can tell yourself that by walking up the stairs so much, you don't need to go to the gym this week. Plus, you can have a place to take your parents when they visit or a backyard to plant flowers in — if you're really into gardening.
Co.Space
If you want to live with people (just not a ton of people), the co.space allows people of all backgrounds to come together and work for a common goal, while also pursuing their own interests. Though housemates do have mandatory house events, the spirit of collaboration means there's always someone who could know exactly how to help you with the problem you're stuck on and you get a diverse community group without having to deal with annoying neighbors down the hall.
Since the co.space is in a former fraternity house rather than a block of apartments, you also get the benefits of living in a house, as well as the benefit of having a multitude of perspectives.
According to Katie DeFiore, a Collegian reporter, rent for the co.space is $725 per month not including parking or food, but if you're accepted, it includes furniture, kitchen supplies and laundry abilities.
She said that the decision to apply for the co.space is "the coolest place to live in State College and the experience of living there is invaluable – the best decision I've made in my whole college career."