Back in January, nearly 50 students and professors gathered in Schwab Auditorium to participate in Stand for State's "All that WE ARE" event. These students were asked which part of their identity was most important when simply walking down College Avenue — and almost all the students of color in the room moved into the "race" box, marked in blue painters tape on the stage floor.
"Being an African American woman who decided to go to a PWI, my skin color is [the most obvious]," one participant said.
When asked the same question recently, Seun Babalola, a member of the executive board of the Black Student Union, shared the sentiment.
"Being a black male is the first thing I recognize in myself," Babalola (junior-political science) said.
Penn State is a Predominantly White Institution, or PWI, with white students composing almost 70 percent of the entire undergraduate population.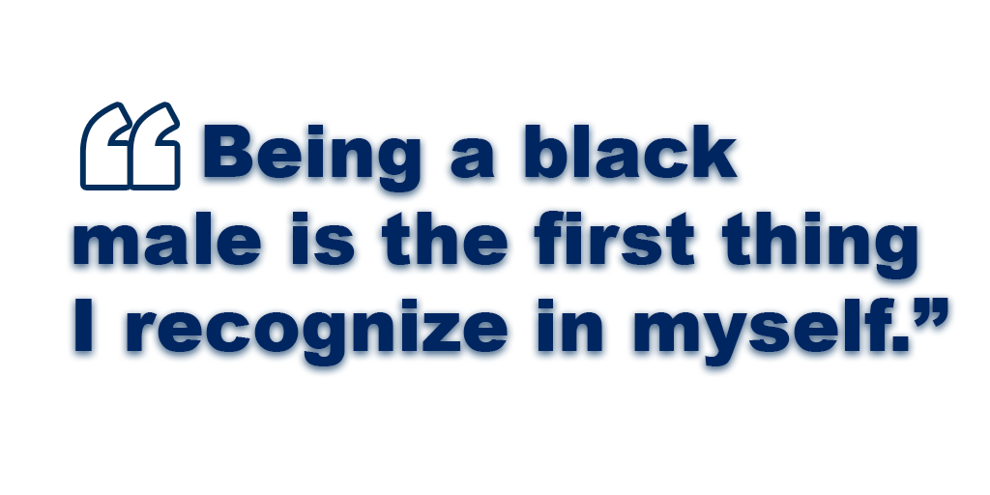 Looking at statistics, in a group of 100 Penn Staters, an African American student would on average only find about 5 others who look like them.
Statistics are similar for Asian American and Hispanic or Latino students, and even lower for those of Native American/Alaskan, Native Hawaiian/Pacific Islander or "multiple ethnicities."
"Penn State is deeply committed to building a diverse, inclusive and equitable environment and to prepare students to be successful members of a global community," said Marcus Whitehurst, vice provost for Educational Equity, said via email. "Diversity and inclusion are woven into the fabric of Penn State's strategic plan and are at the heart of our vitality and long-term survival as a university."
At a university like Penn State, which puts such an emphasis on diversity and inclusion, do the facts support its claims? How does Penn State compare to other schools within the Big 10 conference?
Each Big 10 school breaks down its student population differently, and the statistics shown in this article are the most recent and accurate provided by each university.
University of Michigan, Northwestern University and Rutgers University have a completely balanced student population when it comes to gender, with an exactly 50-50, male-to-female ratio. Universities of Iowa, Wisconsin and Nebraska fall within two percentage points of the same ratio. Penn State, however, is a bit more divided, as 54 percent of students are male and 46 percent female.
Penn State ranks 6th in the Big 10 for the largest percentage of African American students, with a 5.8 percent across undergraduates university-wide. Whereas, student populations of Indiana University and University of Maryland are made up of 10 percent or more African Americans.
Penn State ranks 10 out of the 14 schools when looking at the largest Asian American population, while Rutgers University comes in first with 26 percent.
Hispanic and Latino population make up 6.2 percent of Penn State's entire undergraduate student body and international students make up 8.6 percent.
Diversity within a student population expands beyond race make up or men-to-women ratios.
While universities like Penn State are actively reaching out to people with disabilities, veterans, those in the LGBTQ community as well as those coming from different economic backgrounds — statistics on these underrepresented communities are standardized for comparison across all Big 10 schools.
"Not only is recruitment of a diverse student body important, but retention of those students and their ultimate success is our main goal," Whitehurst said.
In order to bring in a more diverse student body, the Office of Educational Equity and other groups within the university try to put on certain programs and events.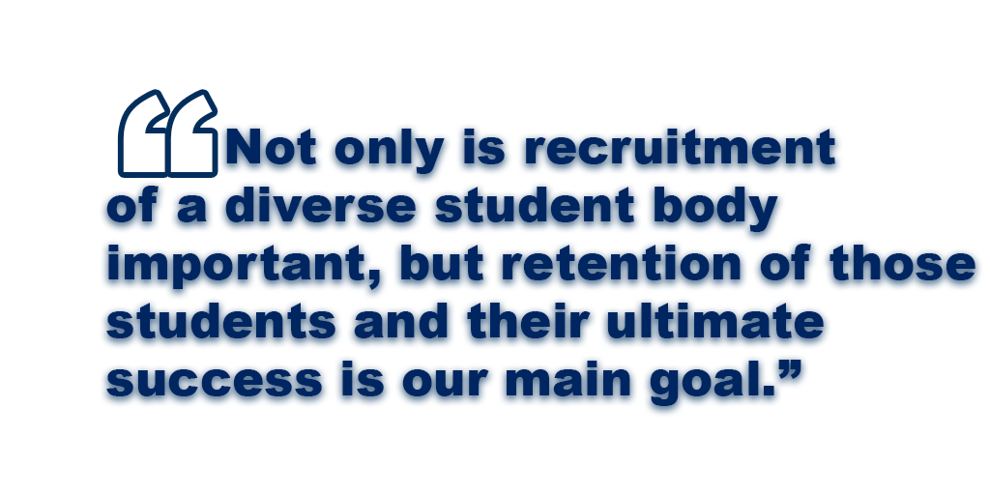 At University Park, Undergraduate Admissions Multicultural Outreach hosts "For The Glory," an invitation-only event "designed for the best and brightest in the applicant pool," according to Whitehurst.
Penn State Admissions also has offices in Philadelphia and Pittsburgh to help local students bound for college, offering admissions counseling, financial aid and FAFSA workshops and more. Penn State Harrisburg Multicultural Recruitment and Community Affairs aims to create a student body and connect students with diverse backgrounds to the resources and opportunities available to them.
Penn State Student Minority Advisory Recruitment Team (S.M.A.R.T.) also hosts multiple events to recruit a diverse student body and help ensure that those students stay and graduate. For example, on Feb. 9, S.M.A.R.T. hosted over 120 perspective students from Philadelphia, Pittsburgh, Harrisburg and Centre County for Let's R.I.D.E., or Reach Individuals and Direct them to higher Education, including workshops and a bowling party with multicultural organizations.
According to Penn State admissions, students of color made up about 31 percent of Penn State's undergraduate population university-wide during the 2016-2017 school year.
By comparison, University of Maryland's class of Fall 2017 was comprised of 46 percent students of color, director of communications Jessica Jennings said in an email to The Daily Collegian.
"Our commitment to ensuring the recruitment of students of color is demonstrated through our extensive statewide recruitment efforts, our campus and community based college admission and financial aid programs and our work with high school counselors and community-based organizations," Jennings said.
So if Penn State and Maryland are employing nearly the same strategies to further diversify their student bodies, how is Maryland more successful?
One possible explanation could lie in the geographic locations of the two universities. The University of Maryland is in a very urban area, just a handful of miles from Washington D.C., while Penn State is situated in the very center of rural Pennsylvania.
The racial and ethnic makeup of each state differs, as well. According to the United States Census, people of color make up 24.7 of Pennsylvania's population and 50.6 percent of Maryland's.
Thinking again of his question, Babalola agreed.
He agreed Penn State's location plays a role in the diversity of its student population. However, he also said the university should be actively recruiting students and faculty from far and wide, not just within the borders of Pennsylvania.
"I don't really think we're doing that much… I think one thing we need to do is recruit more students and staff of color," Babalola said.