If a student were to walk past the Berkey Creamery between 11 a.m. and 4 p.m. on Wednesday, April 10, they would have been greeted by three cuddling piglets and a newborn calf that were featured in a celebration of Penn State's origin.
Ag Day is held annually by the College of Agricultural Sciences to showcase the diverse opportunities available in the agricultural field, in addition to the work and research being done by current students.
The event was sponsored by the College of Agricultural Science's student representative group, Ag Advocates. Dylan Schumaker is the logistics committee chair in the organization.
"This event really represents the atmosphere of our college," Schumaker (junior-plant science) said. "I love the College of Agricultural Sciences because it brings the large school atmosphere but is really small. It's this close-knit family environment and friendly atmosphere."
The event was open to all students and included a variety of activities to take part in, such as lassoing, milking a fake cow, playing dairy jeopardy and testing their strength on a strongman machine.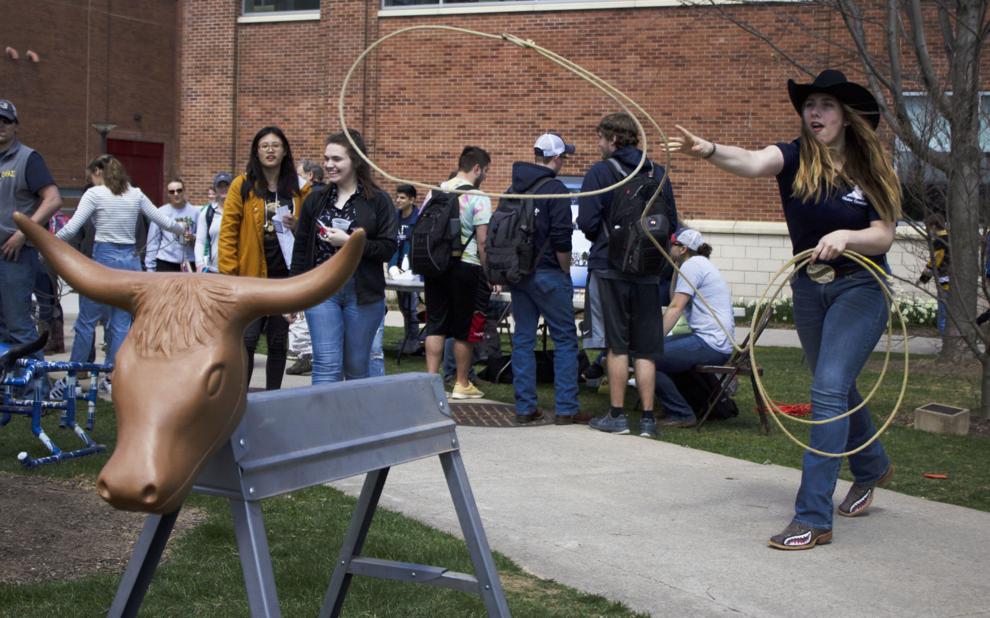 Crowds surrounded the several enclosures on the lawn to see and pet the various farm animals featured. Three pigs, two sheep, a horse and a newborn calf named Waylen entertained spectators and gave them an opportunity to learn more about how livestock are cared for in an agricultural setting.
The event also included a tent where viewers could listen to a variety of speakers discuss different agricultural topics, ranging from rural sociology to plant science to immunology. At the event, Schumaker hoped students took away the diversity the College of Agriculture offers, and how farming is only a small part of it.
"The joke is [the college] isn't just cows, plows, and sows," Schumaker said. "Agriculture is involved with everything we do in our daily lives."
More than a dozen clubs attended the event in an effort to educate and influence students to join their organizations. Among the present clubs included the Collegiate Cattlewomen, Fly Fishing Club, Student Farm, Pre-Vet Club and Small and Exotic Animals Club.
---
RELATED
The Small and Exotic Animals Club seeks to discuss and help different types of animals.
---
If the animals and activities weren't enough to draw in spectators, the free Berkey ice cream was. On top of ice cream, students could peel and spin apples, and take home free flowers and herbs.
This event was not only representative of the College of Agricultural Sciences, but of Penn State as a whole. The university was founded in 1855 as a college of agricultural science, with its primary focus being to educate the next generation of farming.
Libby Baker Mikesell always knew she'd enroll in Penn State's College of Agriculture because her father's employment with the university and how she spent her childhood on the campus.
For Mikesell (sophomore-plant science), Ag Day is "a way to celebrate the heritage of Penn State."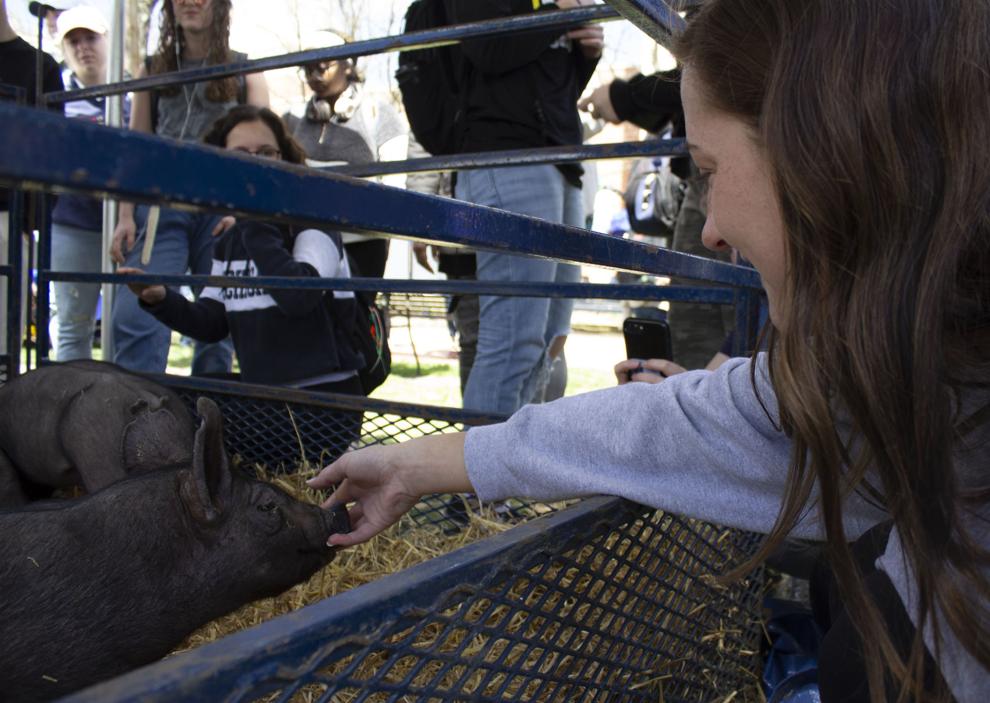 Mikesell serves as president of the College of Agricultural Science's Student Council, which oversees the variety of clubs the college offers. Though she didn't have much of a choice in enrolling in the college, she's enthusiastic about her experience thus far.
"No matter how old or how young you are, or how much experience you've had in agriculture, people are willing to show you new things and bring you into the family that is the College of Agriculture," Mikesell said. "There's something here for everyone."
Noah Donten was walking back from class when he saw the booths set up outside the creamery and decided to stop by to see what was going on.
"I think it's a cool part of the Penn State community given our origins as the farmer's high school and land grant," Donten (sophomore-actuarial science) said. "Agriculture is part of the school and that's not an area that most students are involved in academically, so I think it's a really awesome opportunity to find out more about that."
---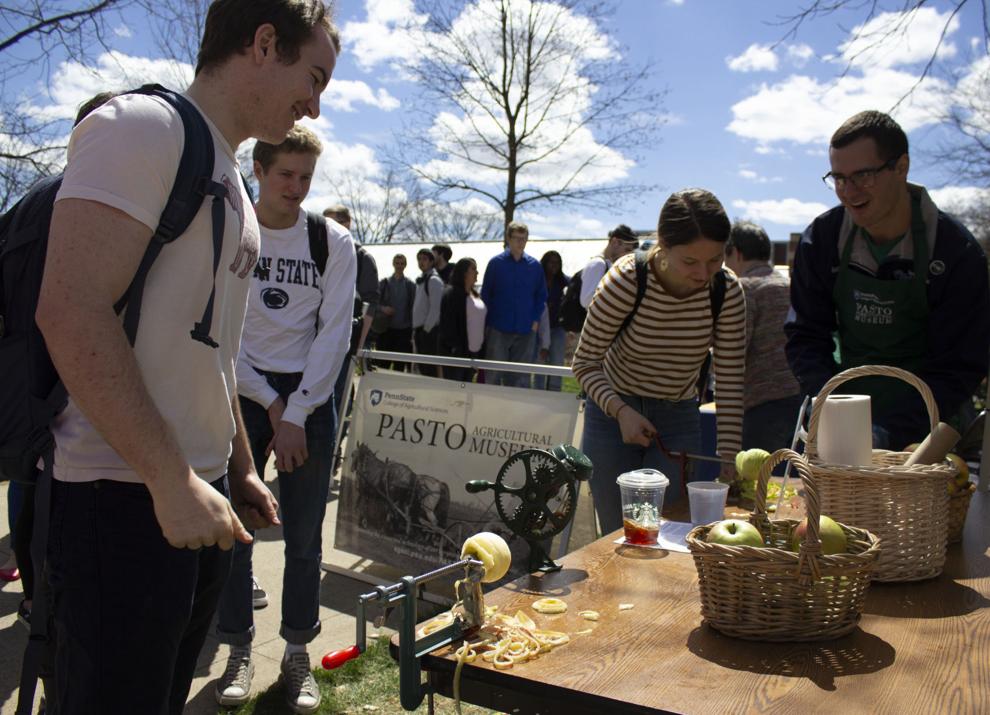 ---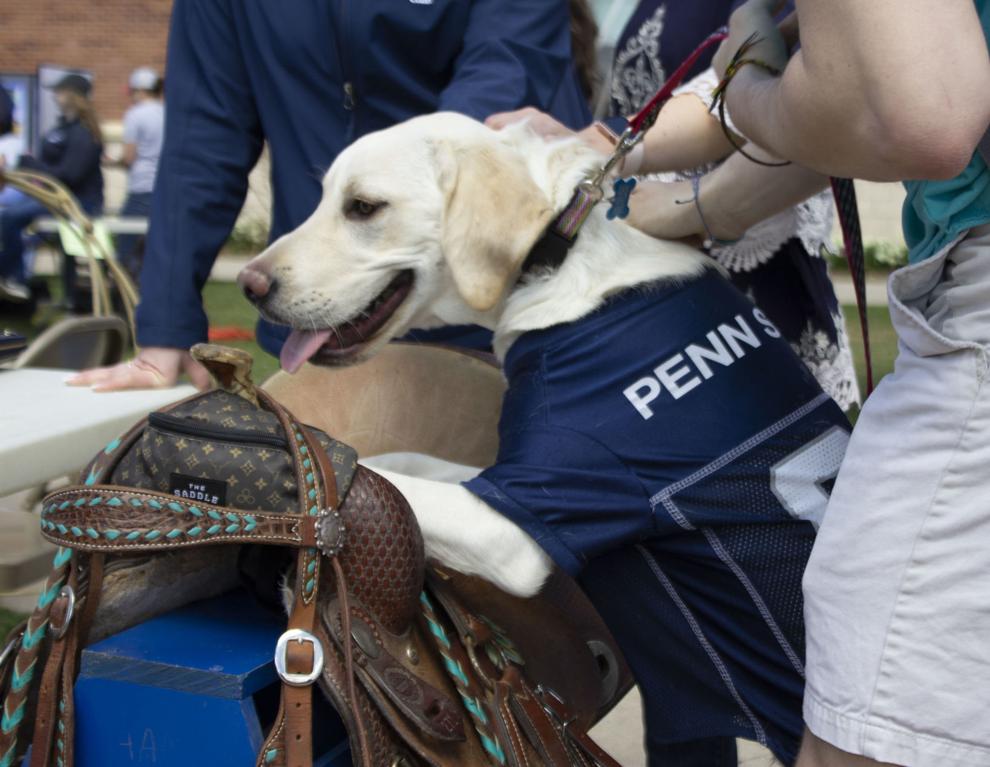 ---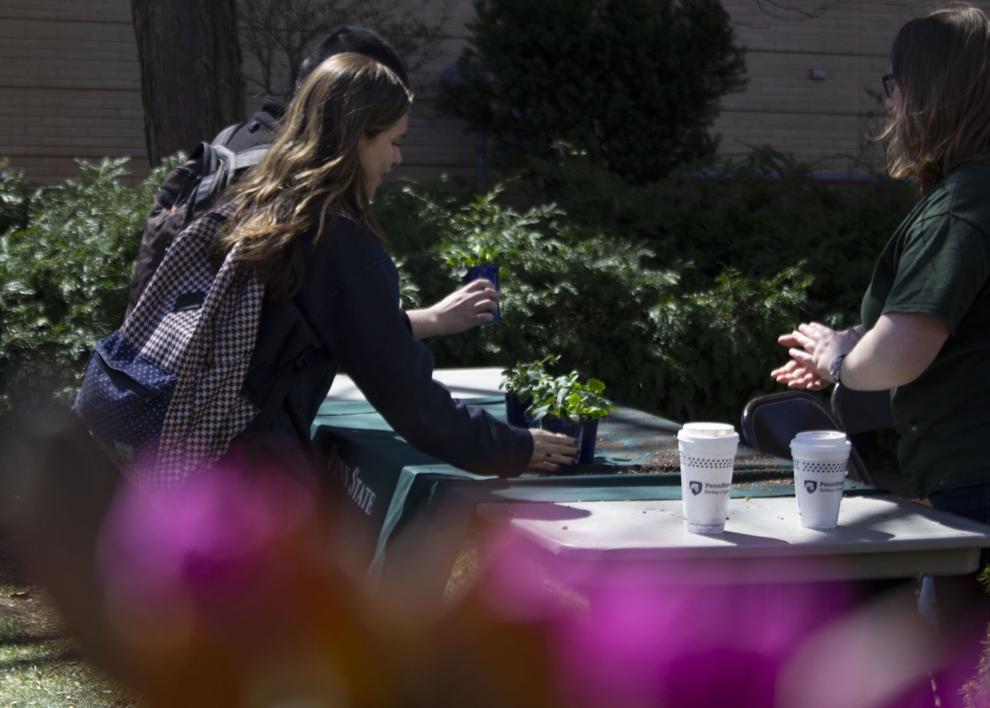 ---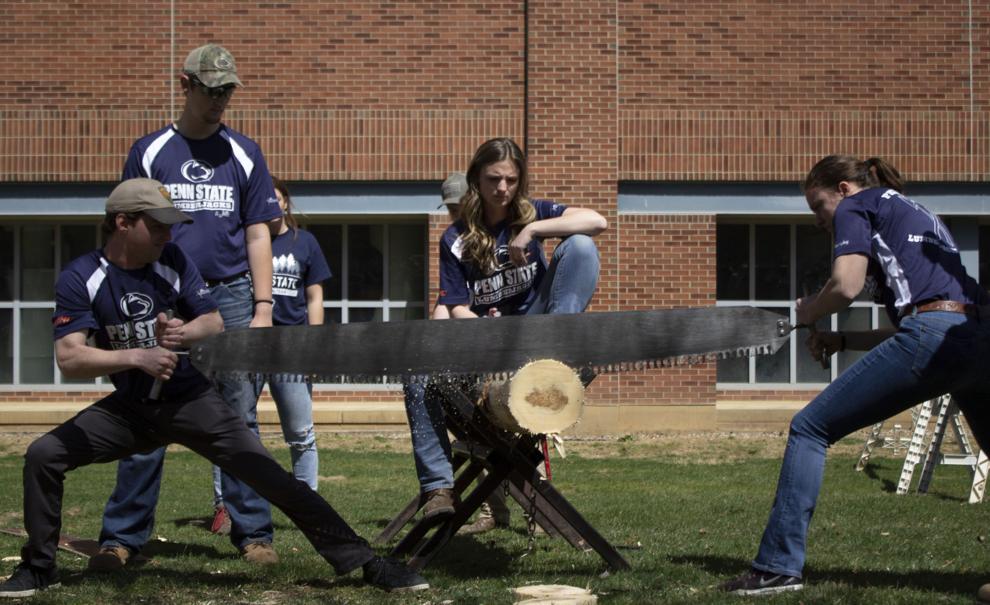 ---
---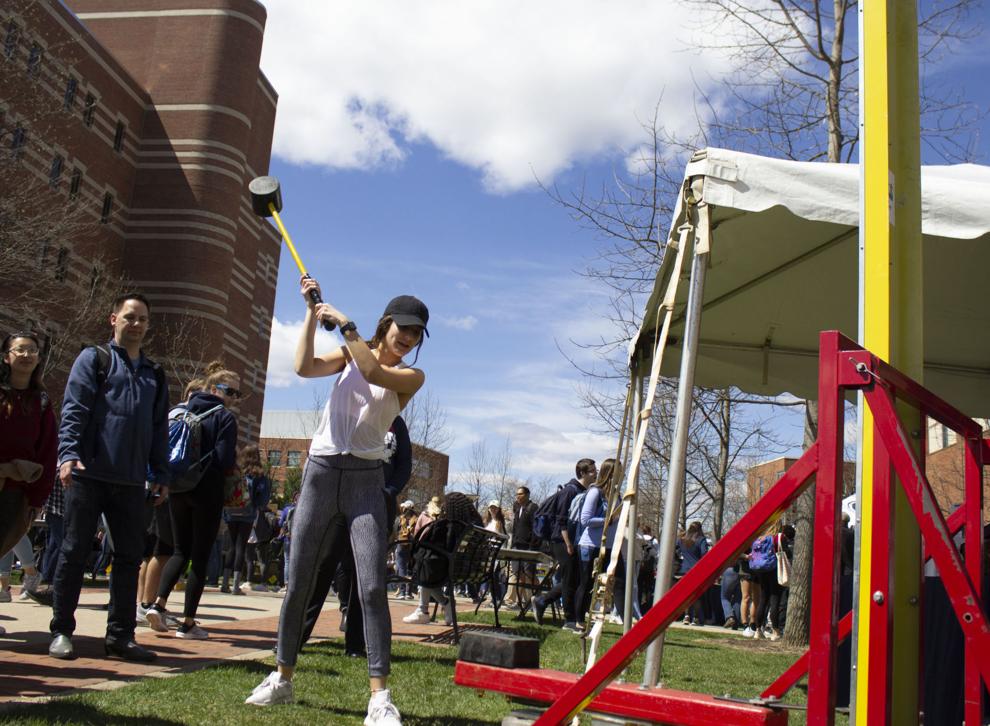 ---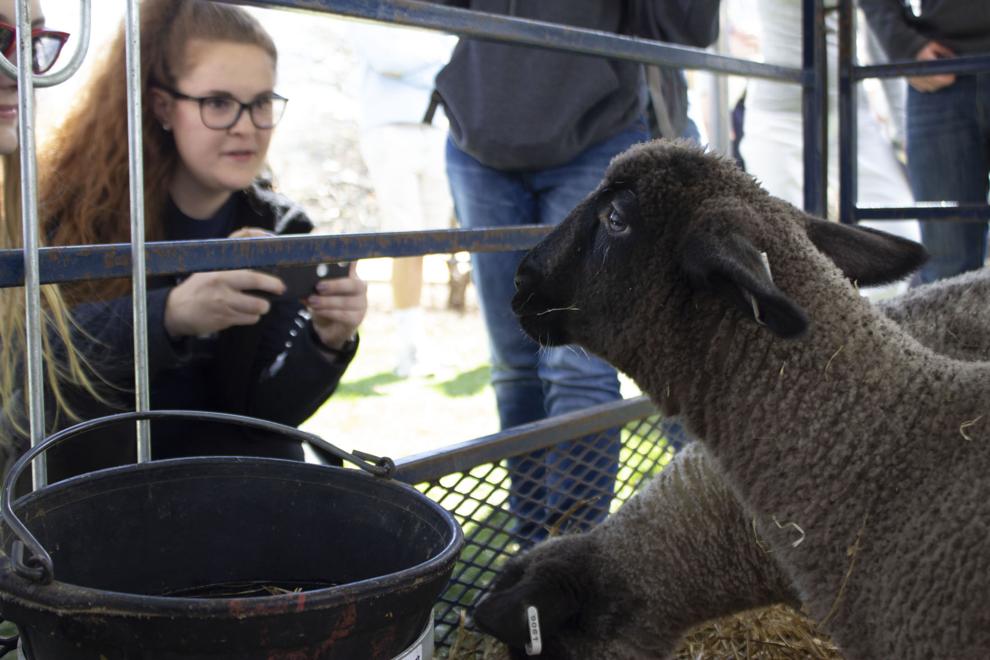 ---