On Wednesday evening, the Penn State College Republicans and Young America's Foundation presented "Trump, Trade and Tariffs: An Evening with Dr. Arthur Laffer."
The event was part of the Thomas W. Smith Foundation's Free Enterprise Lecture Series through Young America's Foundation. Laffer discussed American trade policies.
Laffer is an American economist and author who served under former President Ronald Reagan's administration as a member of the Economic Policy Advisory Board. Laffer is recognized for his tax cutting movement in the 1980s, and known as the "father of supply-side economics".
Most recently, he worked for the California Governor Council's under Californian Governor Arnold Schwarzenegger, but left the administration when he didn't agree with Schwarzenegger's policies anymore. He also has authored numerous economic books.
Laffer moved to Tennessee due to the state having the lowest service tax in the United States and because Tennessee doesn't have income taxes. It also has the fastest growing population and is renown for its efforts in public service. However, Laffer specializes on the state of California's tax policies.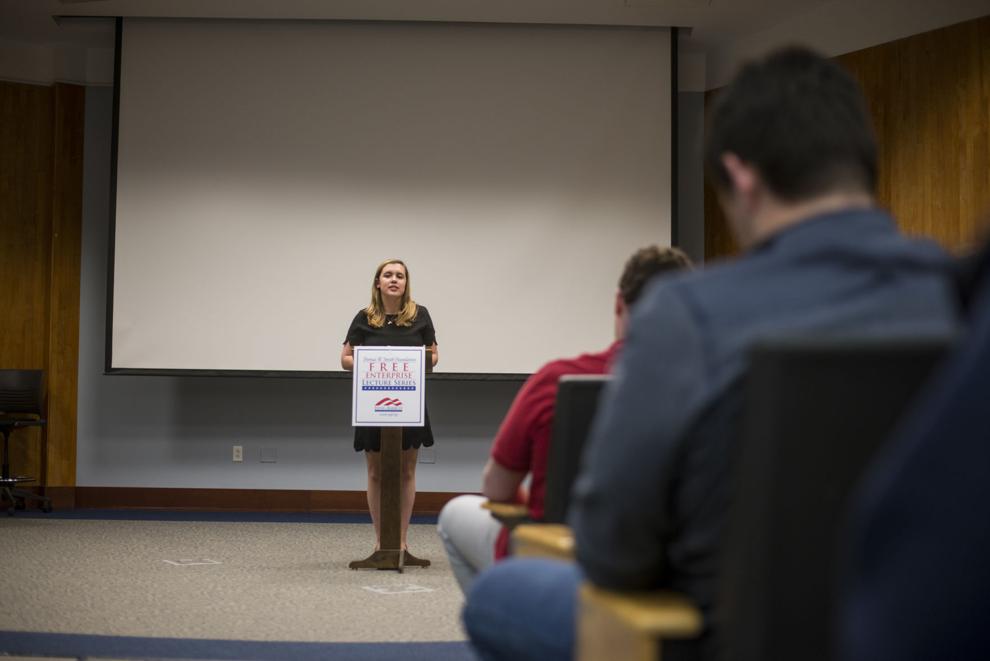 One of key takeaways from Laffer's lecture was that economics are not political.
"Economics is economics. It's not left wing, not right wing, not liberal or conservative," Laffer said. "Economics is about how incentives change behavior."
Then, Laffer defined what income redistribution is when he explained why economics is based in math, not politics, which is what many people think it to be.
"Income redistribution is when you take from someone who has a little bit more [money], and give to someone who has a little bit less," Laffer said.
When discussing how Laffer sees the economic state of the United States, he mentioned the five pillars of macroeconomics: taxation, government spending, monetary policy, regulatory policy and trade policy.
According to Laffer, the last three administrations, including Trump's administration, has failed when it comes to government spending, which is also a form of taxation. He said the Barack Obama and George W. Bush administrations borrowed "wads" of money to give to people to not work.
"This is not efficient or effective," Laffer said.
Addressing taxation, Laffer said all taxation is "bad," but some is worse than others. He explained that taxes should exist in the "least damaging fashion" and all federal taxes should be eliminated, with one exception – sin taxes.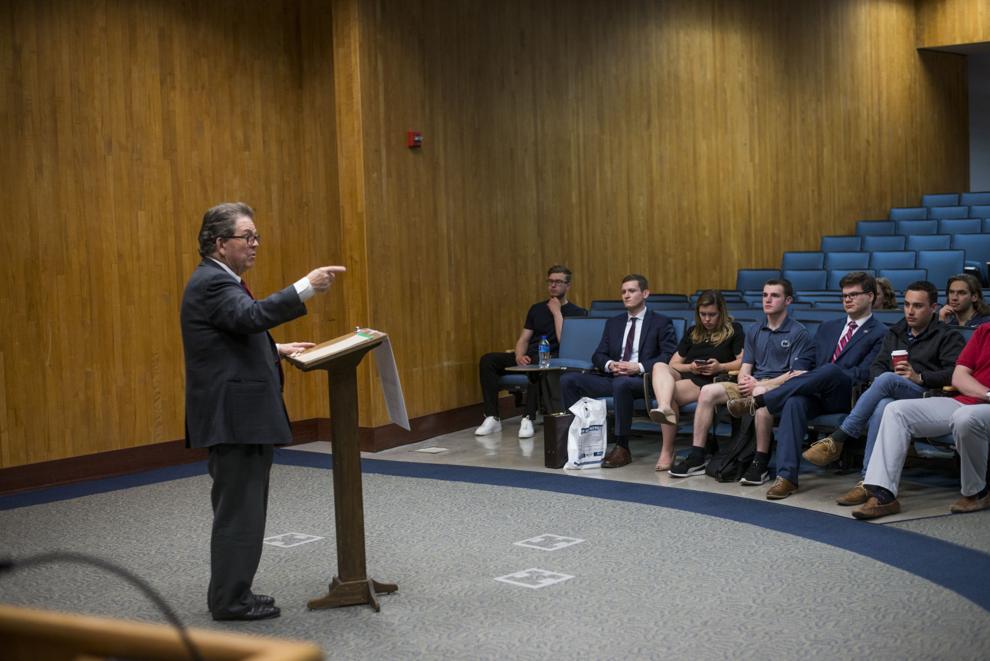 A sin tax is a sales tax levied on goods adjudged harmful to society, such as alcohol, cigarettes and sugar.
Then, Laffer explained how free trade is the future and cornerstone of economic success.
"There is nothing better for economic prosperity than free trade," Laffer said. "And the U.S. is really free trade oriented."
In closing, Laffer explained how "the economy cannot be taxed into disparity," and neither can "poor people spin themselves into wealth." This means that the economy cannot give its GDP to the poor in order to grow.
Michael Hunter (freshman-political science and psychology) said that he thinks it's important for these types of discussions to be had so people can better understand how to vote.
Similar to Hunter, Lexie Foreman emphasized that students need to be aware of candidate's focus on money when campaigning.
"I think that with us being young voters, as college students, it's important to know how money works and operates," Foreman (sophomore-management) said. "Especially since many politicians run on economic policies, we should know what it means."
---
RELATED
Hosted by the Donald P. Bellisario College of Communications, political cartoonist Rob Roger…
---