Anyone walking through Penn State's campus will see freshly cut grass, flourishing flowers, manicured bushes ー and cigarette butts.
For the most part, smoking is banned on Penn State's campus. People can only smoke in places where cigarette smoke cannot enter buildings.
Despite this people still smoke where they should not. Many cigarette butts are often tossed away to decorate the grass and pavements rather than being properly disposed of.
According to a 2016 study by the Centers for Disease Control and Prevention , 13.1 percent of adults ages 18 to 24 smoke cigarettes.
Isabella Ambrosio , a Penn State student who does not smoke, said she thinks littered cigarettes affect the visual appeal of campus.
"Littered cigarette butts don't look good to people, like prospective students, who visit campus," Ambrosio (junior-neuroscience) said. "And they don't look good to current students, either. This is our home."
She thinks Penn State's Office of Physical Plant does the "best job they can" to clean up the butts. However, she said Penn State does not do enough to enforce its smoking rules or prevent litter.
Susan Bedsworth , Penn State OPP's marketing and communications specialist, said OPP's custodians pick up littered cigarette butts around buildings. An OPP landscape team member picks up cigarette butts all across campus.
Custodians use a broom and shovel to pick up cigarette butts, while the landscape team member uses a machine.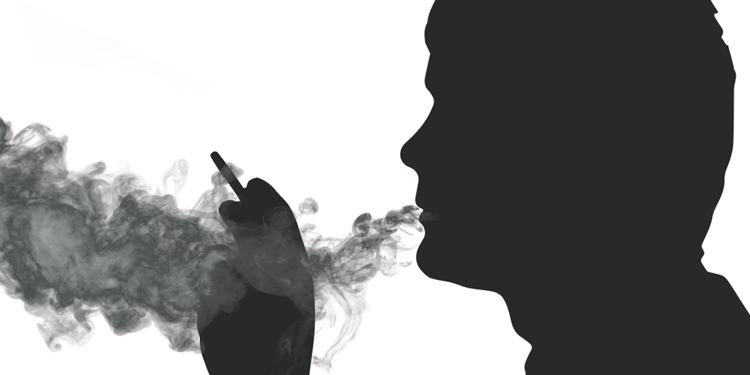 In addition to cleaning up littered butts, Bedsworth said OPP must clean up the black marks people create when they smash their cigarettes against buildings and walls to put them out.
"We hope, out of respect for the environment, our beautiful campus and their fellow students, faculty, staff and visitors, those who smoke will properly dispose of their cigarette butts," Bedsworth said via email.
She said certain parts of campus accumulate more cigarette butt litter than others. Bedsworth cited building entrances and "high-traffic areas," like the HUB-Robeson Center or Pattee and Paterno Libraries, as places where there is more litter.
Cleaning up cigarette butts, or any type of litter, is costly and timely, according to Bedsworth.
OPP does not currently track the number of cigarettes littered on campus.
According to Penn State's smoking policy and guideline , "smoking of any material is prohibited in all University facilities, at all locations, including University-owned vehicles."
In addition, smoking, which is defined as the burning of a pipe, cigar, cigarette or any other smoking equipment, is prohibited in outdoor areas next to University facilities.
The policy said these rules are enforced with "no-smoking" signs on the outside of buildings and the communication of the policy to all members of the University.
However, not all of the Penn State community feels that the university does enough to prevent smoking. The University Park Undergraduate Association called for Penn State to create a task force to help make Penn State smoke-free.
Cigarette butts are unsightly to many and add to OPP's job across campus. They also impact the environment.
According to Eric Burkhart , a Penn State instructor of ecosystem science and the program director of plant science, it takes eight months to 10 years for a cigarette butt to completely breakdown.
This is because the "cottony-fibers" in the butts are a form of plastic. The fibers are made of a tweaked version of cellulose that cannot bio-degrade.
Burkhart said this can influence the microbiology of the plants around the cigarettes.
He described the current era as the "age of plastic," as plastic is used so heavily nowadays. Plastic is a relatively new material and researchers do not know what long-term impact it will have on the environment because it takes such a long time to break down and is made from fossil fuels.
In addition, many types of plastic contain carcinogens that negatively impact the environment when they do degrade.
"[Not littering cigarette butts] comes down to people having a conscious," Burkhart said. "People aren't told enough not to litter."
As UPUA works toward implementing a tobacco and smoke-free campus, the Penn State community voices opinions in support, against the potential new policy.
Vaping gains in popularity while administration deliberates tobacco ban