Marwan Ibrahim looked over the sea of people in front of him and knew he was exactly where he was meant to be.
This past weekend, Ibrahim (senior-energy engineering) performed at the Firefly Music Festival in Delaware. He was assigned two one-hour slots, one in the evening and another the following morning.
Friday evening, Ibrahim played at The Thicket in front of the largest crowd he has performed for. Under the stage name Mar1, he said watching the crowd's response was one of the most rewarding experiences he has had.
"It was the most amazing thing that has ever happened in my life, hands down," Ibrahim said. "It confirmed to me that this is what I was meant to do."
Before the festival, Ibrahim had considered how every situation could go wrong. But he said he never would have expected what happened Friday night.
After completing his set, Ibrahim was preparing to leave the stage when his friends informed him that the next scheduled act had not arrived. Jumping at the opportunity, he offered to take on another hour.
Because he had only prepared for a shorter performance, Ibrahim said the second hour was mainly freestyling. Despite the spontaneity, he said the latter half was "much more crazy."
After this, his team, which included high school friend Duncan Hillyer, videographer Zain Elwakil and manager Paul Rex Rivera, "had very high moral," according to Ibrahim.
With a performance Saturday morning at 10 a.m., he knew being well-rested would be beneficial, but with the added commitment, socializing and leaving early in the morning "to be safe," Ibrahim estimated he got four hours of sleep Friday night.
Comparing his evening and morning performances, Ibrahim noted some differences.
At night, he said people were more relaxed, which he said may have been because some were "less sober," and that most people tend to party at night. On the other hand, morning guests had to be "warmed up," which he said he was able to do by hyping up the crowd with his microphone.
As soon as he completed his sets, Ibrahim said he yearned for more.
"There was a moment when I was very quiet because I wanted to be up on that stage and perform again," he said.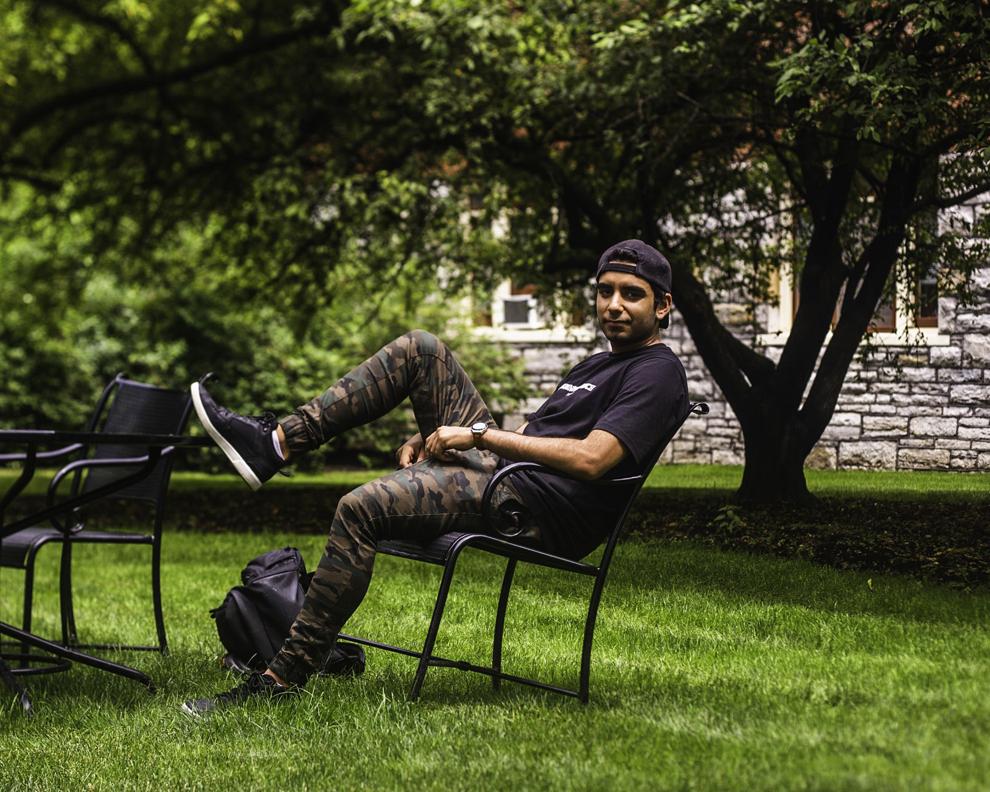 He compared this feeling to a thirsty person getting a small sip of ice-cold water and being forced to watch other people drink the rest.
Through the entire festival, Ibrahim and his guests were given the "celebrity treatment" with hotel rooms, on-call vans and carts and backstage passes to most shows.
"My friends told me, 'Marwan, you ruined festivals for us,'" Ibrahim said. "Firefly made us feel so entitled to everything."
Ibrahim estimated the artist passes given to the group cost $12,000 — a luxury not often attainable by other festival attendees.
Further, the passes gave them access to lounges, such as the "green room," where Ibrahim said he encountered "people you only see on Instagram."
Ibrahim said he "almost" shared a cart with Zedd's manager, caught a glimpse of Quinn XCII and was trailer neighbors with DJ Snake.
One celebrity he particularly enjoyed meeting was DJ Klingande, a French performer who has over 70,000 YouTube subscribers. Ibrahim said this artist first introduced him to house music.
For roughly four hours, the pair chatted "like [Klingande] was a normal person."
"I feel like artists treat other artists differently," Ibrahim said. "In the lounge area, I think they were less nervous and just relaxing and having a good time."
Gaining several high-profile followers on Instagram, Ibrahim said he was introduced to several organizations and got some invitations to future gigs but has yet to confirm anything.
"It was exactly like a job fair," Ibrahim said. "It was life-changing."
After the "best weekend of [his] life," Ibrahim felt melancholy returning to State College Sunday night. He also said he had an organic chemistry exam on Monday, and remembered his goal of finishing his degree.
Wherever his future takes him, Ibrahim said one young boy at the festival left an impact on him.
After his show, the child excitedly asked the DJ several questions. Bringing him backstage, Ibrahim learned the fan wanted to become a performer called "DJ JK" when he is older.
"He gave me a hug after — I used to be inspired by other DJs and now someone was inspired by watching me," Ibrahim said. "It's one big cycle."