Charles Millard, the co-founder of Four Diamonds, said he couldn't pick what part of Penn State's THON 2019 is his favorite.
"I look out [at the crowd] and that's what I look forward to," Millard said. "It's not about the money they raise, it's the enthusiasm that they have, the passion and everything else."
For 42 years, Millard said he has not missed a THON Weekend.
"Every year, the amount of energy that [the students] express is the same, if not more," Millard said.
The first time Four Diamonds Executive Director Suzanne Graney attended THON, it was at the White Building.
Graney, an alumna of the Class of 1991, went to her first THON to watch, rather than participate.
"There was literally caution tape around the dance floor," Graney said. "Anybody could come in and out. We could talk directly to the dancers and hand a cookie across or a balloon."
When Graney later attended THON as a staff member for the Four Diamonds Foundation, she said she was "blown away" at how much THON has changed through the years.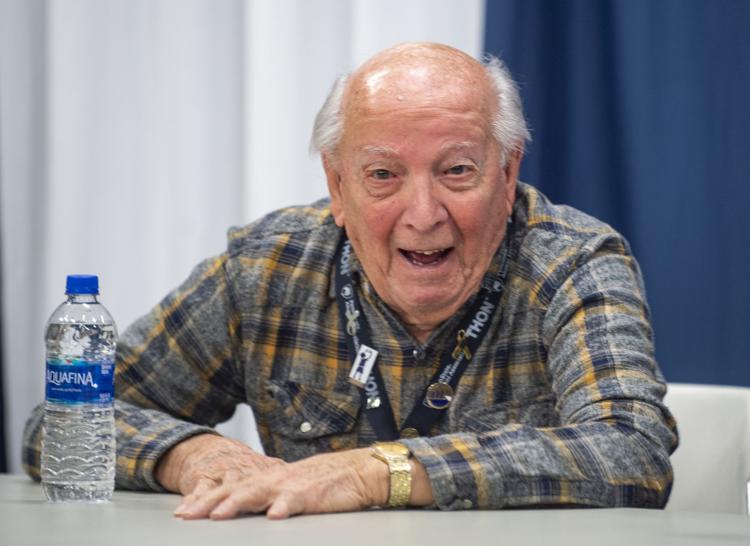 "It is just remarkable what our Penn State students are doing," Graney said. "There is just a magic here, there is an energy, a spirit of hope, love and unity that is just like anything else."
Graney said she usually describes THON to people as "the largest display of human kindness."
Now her ninth year attending THON, Graney said she has noticed how it has changed, yet stayed the same.
"There's so many pieces that are familiar," Graney said. "Getting to see families who have come back. But it's also new, with a new executive committee and new students who are making this [weekend] happen."
For THON 2019, Graney said she looks forward to seeing the weekend unroll. As the executive director of Four Diamonds, Graney said her role comes with a lot of responsibility, but is also an honor and privilege to get to know Four Diamond families and THON volunteers.
Leslie Amoros, a Four Diamonds volunteer from Harrisburg, said she comes to State College for THON every year.
Also an alumna from the Class of 1991, Amoros said she was a "morale volunteer" at THON when she was a student. Amoros said she witnessed THON reach $1 million in their fundraising reveal.
"We never thought we would break a million," Amoros said. "And now to see how much [THON] has grown, its just unreal. It's breathtaking really."