Penn State men's gymnastics is certainly the new dynasty in town as they claimed their third straight Pep Rally win in THON 2019. This got us thinking, how do they match up to other sports dynasties?
New England Patriots: Six Super Bowls since 2001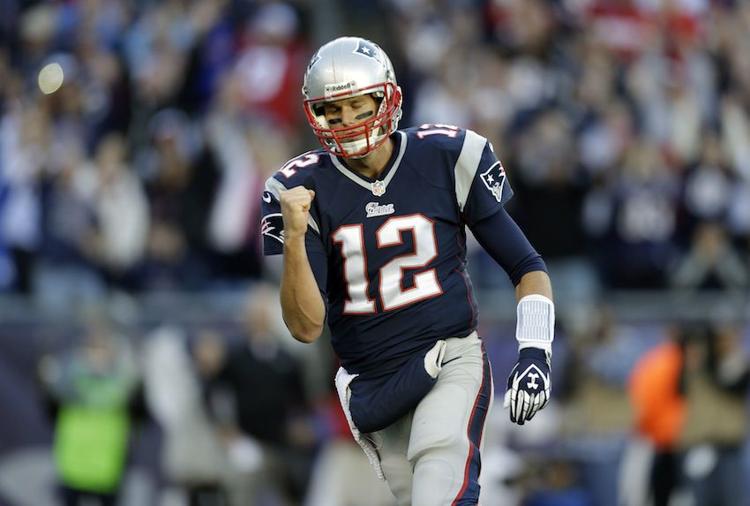 When you say NFL, you have to mention Tom Brady's name. He and Bill Belichick make up one of the most iconic duos in all of sports. Men's gymnastics could not match up with the longevity the New England duo represents, but our own State College team can upstage the Pats in one way. It is a three-peat for men's gymnastics, while the Patriots only had one back-to-back Super Bowl winning sequence.
Real Madrid: Three straight Champions League titles and four in five years.
The soccer champs certainly came to play whenever they hit the continental stage, as they finished the first three-peat in Champions League history the past season with the potent Bale-Benzema-Cristiano BBC leading the line. Real had one thing over men's gymnastics in winning on a continental stage, but the lads at University Park did it without much controversy *ahem*SERGIO RAMOS*ahem*.
New York Yankees: Four championships in the early Core Four era.
Now, now, now what do we have here. The Evil Empire lined up four of the best prospects in Derek Jeter, Mariano Rivera, Jorge Posada and Andy Pettitte and tore up the league in the late-90s and early-2000s. Men's gymnastics is obviously less notorious than the Bronx Bombers, but also they did not get beat up 3-0 in a series.
Olympique Lyonnais: Eight straight Ligue 1 titles
We are treading into deeper waters here with obsolete soccer picks in the French team Lyon. The gymnastics team might not have someone that could bend it like Juninho Pernambucano, but they can stand their own in a farmers' league for sure.
Golden State Warriors: Three championships the last four years.
Yes, the most hated team in sports had to make an appearance in this sidebar. The Warriors went from a homegrown team to a super team and started to garner massive amounts of disgust toward them. Let's just say men's gymnastics are still very well-loved and they absolutely did NOT blow a 3-1 lead -- not even in championship votes.
Phil Taylor: 14 world titles in 18 years
Phil Taylor is the best dart player of his generation and that record speaks for itself. However, for the GOAT in a bar sport sporting a beer gut, he won't be able to pull of any moves the men's gymnastics team does.
Rafael Nadal: 11 Roland Garros titles since 2005
Nadal has always been in GOAT conversations when it comes to tennis and his crazy record on the clay court helped back his cause against the likes of Roger Federer and Novak Djokovic. However, let's just say the men are a bit more versatile in being able to excel on the THON stage and gymnastic mats.
The Nittany Lions might meet their match in certain aspects of a dynasty, but they are certainly able to hold their ground against most of their opponents.