Most people have probably seen the phrase "bees are dying at an alarming rate" on the internet. Most pass it off as a joke, but one Penn State organization is taking it to heart.
That organization is the Center for Pollinator Research.
"Our goal is to basically bring together research, extension and then outreach related to pollinators — kind of into one umbrella. And we hope to learn more about their biology and ecology, develop better management practices for pollinators and improve their services to agricultural crops," Christina Grozinger, the director for the Center for Pollinator Research, said.
Recently the Center for Pollinator Research received two grants that will go towards creating an online tool that will help beekeepers.
"A lot of bees will forage over a large area. Beekeepers don't have control over such large areas; they don't really know what their bees are encountering. We want to be able to create these tools that allow beekeepers to go into a map and look at their site and get information about quality of that site for bees," she said.
Grozinger highlighted there are many stressors that are affecting the health of bees, calling them the "Four P's": poor nutrition, pesticide use, parasites and pathogens. Combine these stressors with environmental concerns such as climate change and it is no surprise that bees are struggling to survive.
Not only are research centers working to find solutions for the fate of the bees, but students are as well. Through the Penn State Beekeepers Club, students are taking action to teach others about pollinators.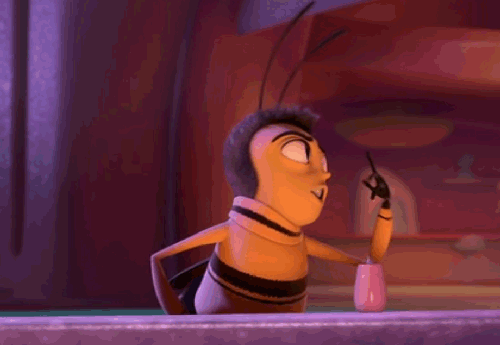 Beekeepers Club member Grace Billy said the main goal of the club is to teach students how to become beekeepers.
"One of our missions is to spread awareness of what is going on in a way that an average college student can understand," Billy (junior-environmental resource management) said.
She also said the Beekeepers Club wants to spread awareness surrounding pollinators to the community. The health of pollinators is deteriorating, and according to Billy, it is not solely due to the buzzword known as Colony Collapse Disorder.
Colony Collapse Disorder has become a term that people have coined to explain why the bees are dying, however, there are more symptoms, Billy said, including viral issues, weather and nutritional diseases.
Another Beekeepers Club member, Kiara Smith, said Colony Collapse Disorder was very rampant around 2009.
"To say that your hive has collapsed from Colony Collapse Disorder, all worker bees have died off and will end up outside the hive," Smith (freshman-nutritional sciences) said. "They will stop rearing new bees for no reason. It is very mysterious."
Smith also talked about ways that students can get involved with the Beekeepers Club.
"We also do certain events, so like this Sunday is Earth Day — we are working with the Eco Action club to present information about bees there," Smith said.
She took on the role as "bee expert" for the Beekeepers Club this year. She says that with this position, she serves as the person who has the most knowledge on bees themselves.
"I've always loved bees since I started high school. I have a bee tattoo for example. I started researching bees and learning about them all through high school. I took the Honeybees and Humans class at Penn State and I learned a lot of things there," Smith said.
The Honeybees and Humans class was taught by Grozinger. Smith said the class was very engaging and certainly was aimed at people who really care about the bees.
The Beekeeper Club has beehives at the Morning Star Solar Home, which is down the hill from Medlar Field — across the road from the Bryce Jordan Center. Their bees are ordered from beekeepers, typically in the south, who have bees year-round.