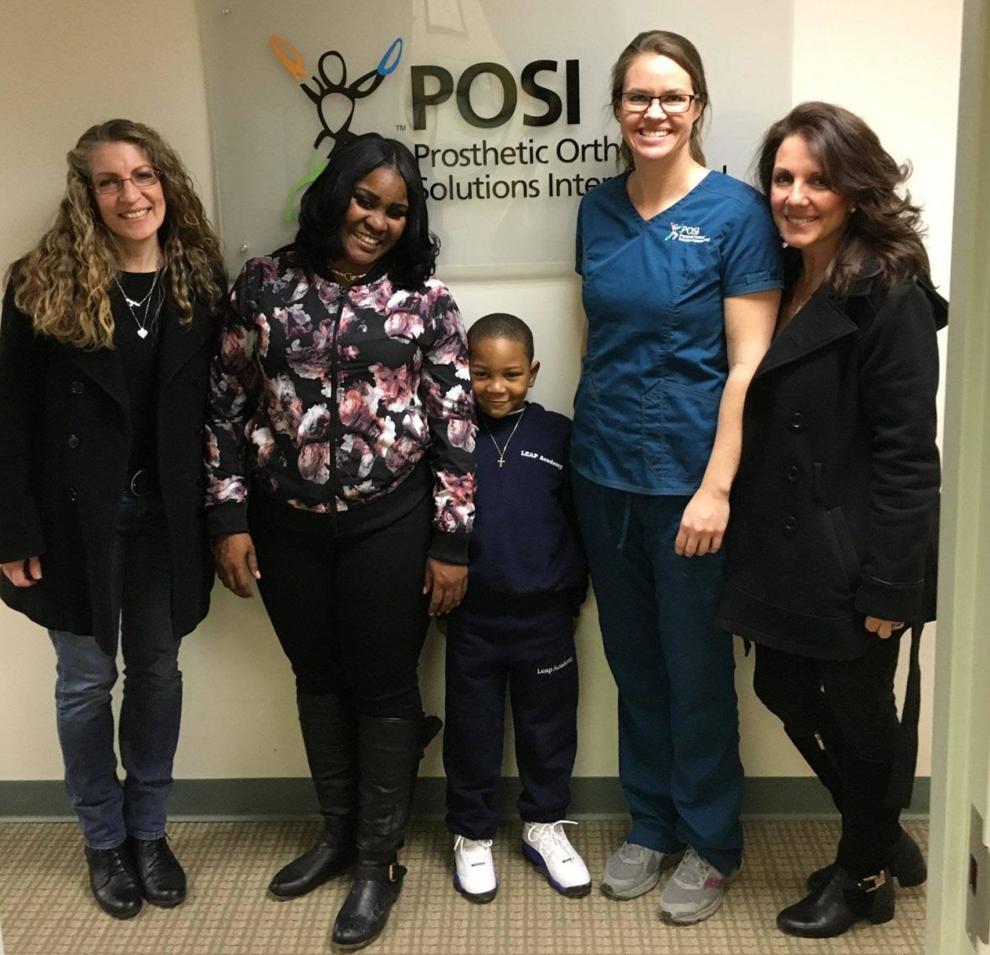 Six-year-old Lamont Hannah was getting off the school bus on an ordinary autumn day in October 2017, as any child would.
Unlike most children however, Hannah is a below-the-knee amputee. He was hit by another bus after climbing down his bus' metal stairs, later losing the mid-half of his leg.
"I just fainted," Wykeya Williams, Lamont's mother said after hearing her son would be losing his foot. "I was hysterical, I said, 'Do everything you can for him. Please Jesus, just save my baby.'"
At the time, Williams said it was unclear how long it would take before her son received a prosthesis, since it can take up to one year in some instances.
For Hannah, it took roughly four months.
Through the waiting game, her son's physical therapist reached out to Jim and Evelyn Piazza — the co-founders of The Timothy J. Piazza Memorial Foundation — who would grant Hannah a check to receive a leg.
Hannah, now 7 years old, sports a shiny black prosthetic leg with a Batman logo boldly displayed on the front.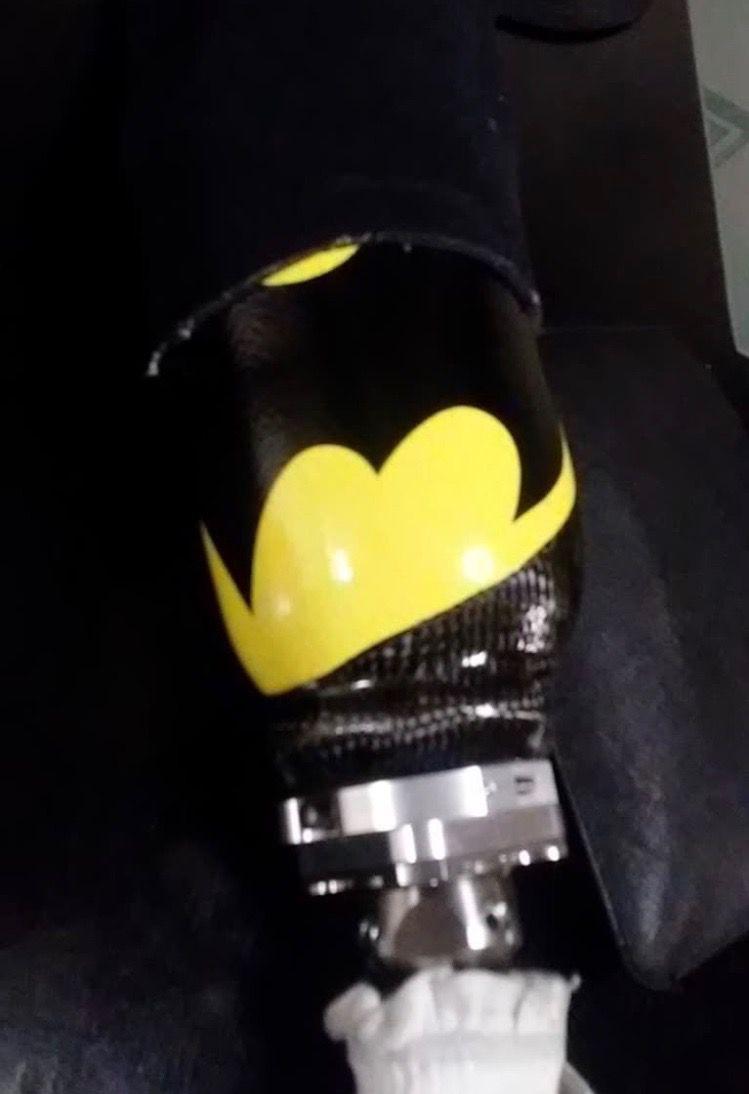 "It's been a good focus of our attention — a happier focus," Evelyn Piazza said. "It's good to be busy with something so you're not just dwelling on your loss. To know that you're doing something that is honoring Tim and providing for what he wanted to accomplish in his life — it's a good feeling."
The foundation, specializing in providing prosthetics to children and adults in need, was created in honor of their son Timothy, who had the dream of developing prosthetics.
Timothy Piazza died on Feb. 4, 2017, after falling down a flight of stairs at the Beta Theta Pi fraternity house following a night of alcohol-fueled hazing.
Williams said after hearing Lamont would receive a prosthetic she researched the Piazza family and learned their story.
After securing a prosthetics company to provide a leg, the two families, both from New Jersey, finally met and were united through their different traumatic experiences, Williams said.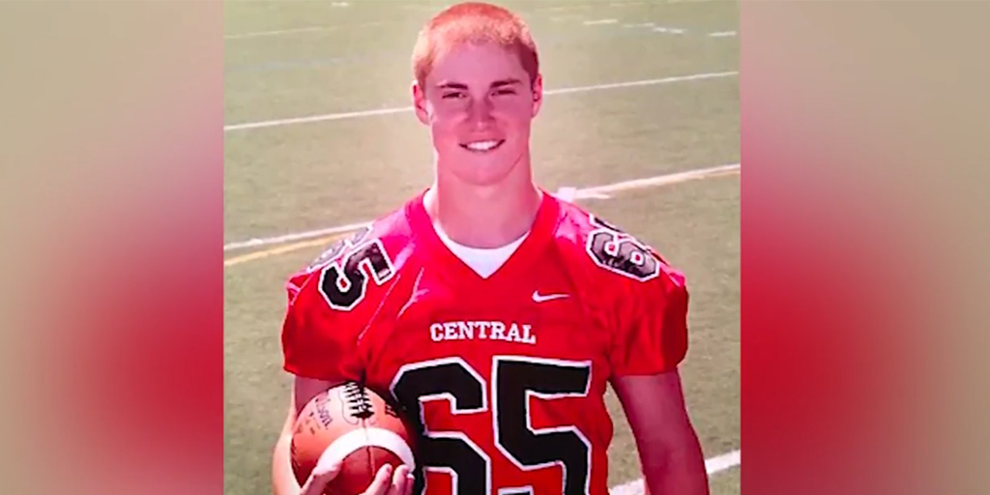 "It was emotional, but it was a good emotional, because you could see that through our loss and the creation of this foundation, we're able to give hope and help provide other people back to as normal-as-you-can-get life," Evelyn Piazza said.
What started as an initial amputation of Hannah's foot at the scene of the incident escalated to a half-leg, as doctors were unable to save the dying skin. Williams made the final decision to let the doctors operate.
"He was the healthiest kid," Williams said. "And then one day, his life just changed like that in the instant — you don't get a handbook on that."
Though Hannah was a bit shy during the initial meeting, Evelyn Piazza said he warmed up to them. He asked the Piazzas to watch him at the rehabilitation facility showing off his new leg.
Many organizations scattered across the globe are dedicated to similar causes of providing medical support for individuals. Jim Piazza said their organization's specific purpose of providing prosthetics has become important to them because their son was passionate about it.
"I always joke with [Evelyn], I said that we're there, connected through prosthetics — her son and mine," Williams said.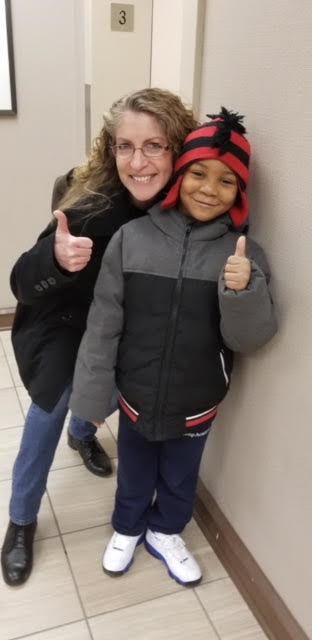 To raise money, the Piazzas' primary fundraiser is a charity golf outing and dinner. Their previous golf fundraiser held last August raised over $160,000.
Currently, the Piazzas are in the process of working with a children's hospital in Philadelphia to set up a prosthetics fund in their son's name — helping with the selection of individuals who will receive future prosthetics courtesy of The Timothy J. Piazza Memorial Foundation.
In addition to providing prosthetics, the foundation also provides college scholarships to the Hunterdon Central High School in New Jersey, where Timothy Piazza attended.
Following the accident, Williams' son was out of school for about a month. Returning, however, Hannah was greeted by a school assembly welcoming him back.
Though children may have questions regarding "[his] robot leg," Williams said her son is comfortable with his prosthetic.
"[Tim] saw a need to develop state-of-the-art prosthetics, he always talked about children and soldiers," Jim Piazza said, and "to give them an opportunity to lead normal lives."
Bream was in the Beta Theta fraternity house the night of Feb. 2, 2017, when Penn State sophomore Timothy Piazza sustained fatal injuries relating to a hazing ritual.
Whatever direction the former BTP members' lives were headed have eternally been altered for the worse. And deservedly so. But they shouldn't be subjected to unwarranted legal punishment just because Piazza is dead.
With the most serious of charges for the 11 former Beta Theta Pi members being dismissed Wednesday morning, the case surrounding the hazing death of Timothy Piazza has only just begun.