No Bad Juju, a Pop and R&B band based at Pittsburgh, brought a distinct, funky sound to Top-40 music and injected a different sound to spice up the conventional pop song.
The eight piece band kicked off the show with a funky re-do of Bruno Mars' chart-topper in "24K Magic." Featuring a male and a female lead vocalist, they certainly kept the party going. Following that was a cover of "Portugal." The Man's one-hit wonder in "Feel It Still," bringing in a vibrant horns section this time.
A crowd pleaser ensued in Justin Timberlake's summer hit "Can't Stop This Feeling." The rhythm-driven band then gave Elle King's 2015 hit "X's and O's" a bouncy remix featuring Amanda Hertweck, its lead female vocalist.
Drummer Rick Dickerson was the driving force for their next cover, Ed Sheeran's "Shape of You," replacing the synth section of the original song with a funky 16th note hi-hat arrangement that also heightened the synergy of Hertweck and Mark Matteo, the band's lead male vocalist.
A special mashup was next with Camila Cabello's "Havana" mixed with Santana and Rob Thomas' 1999 smash-hit "Smooth." Both based on a rather Spanish-style guitar beat and guitar track, the transition was expected but smooth.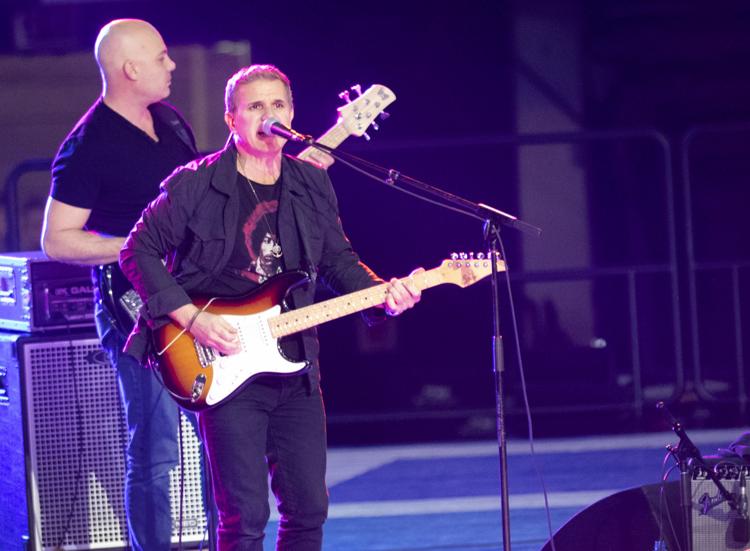 The band tapped into their old-school roots in featuring a Jackson 5 hit in "I Want You Back," putting Hertweck's vocal range under the spotlight. Managing not to leave whiplash, the band went right back to a modern tone, playing one of the most sung-along song in "The Middle" by Zedd, Maren Morris and Grey.
Playing into their funky style, a song that they could not miss is Mark Ronson and Bruno Mars' "Uptown Funk" and this time it was definitely the horns section that showed up and showed out. The funk continued with another already-funky cover in DNCE's "Cake By The Ocean."
Another crowd favorite followed in The Carters' collaborative effort in Crazy in Love with a horns section solo that spiced up the crowd. German singer Alice Merton's No Roots followed that up. To wrap up, they ran with the horns section again with Panic! At The Disco's "High Hopes."
The roughly hour-long set filled the spectators' ears with what they likely hear quite often, but with a special twist and a funky style to keep the Thon-goers going.