Tattoos and piercings have been a staple for rebellious college students for years, but with acceptance of these body modifications on the rise, more and more millennials are going under the needle.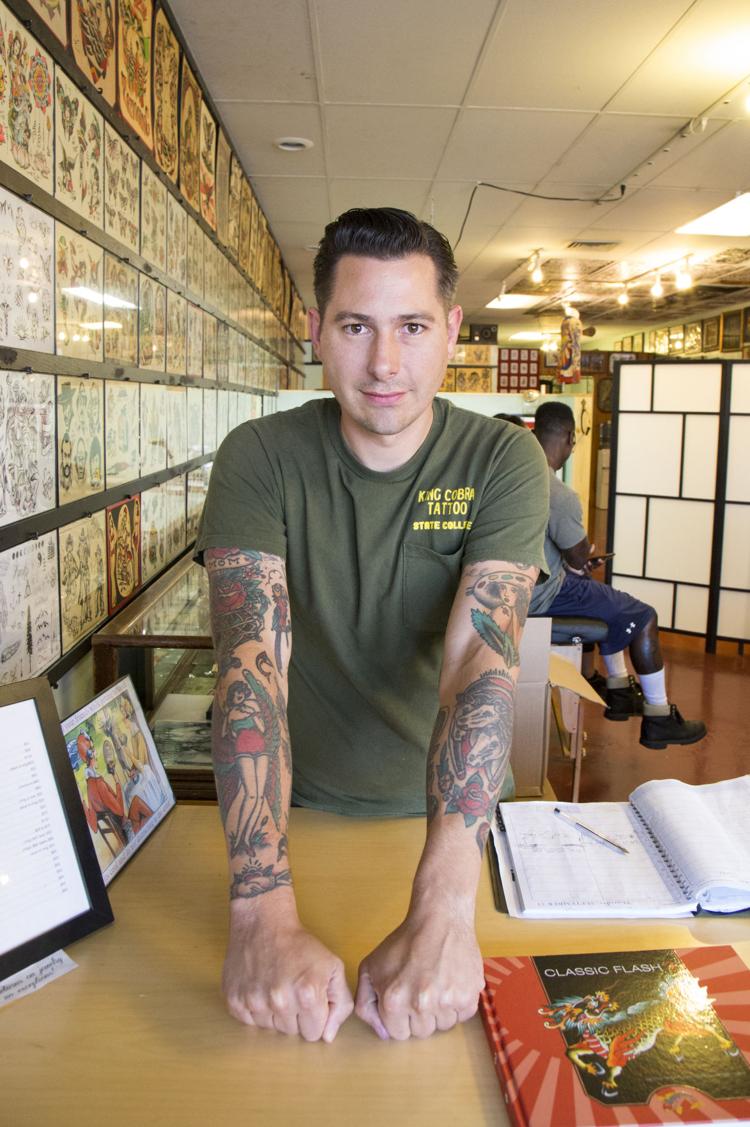 "It used to be bikers getting tattooed, now its housewives getting tattooed," said Justin Sellers, tattoo artist and owner of King Cobra Tattoo.
King Cobra is just one of three main tattoo shops in State College, situated conveniently downtown for students who want to act on their impulses. The others include Ikonic Ink Tattoo and Piercing Studio and Evolution Tattoo Studio.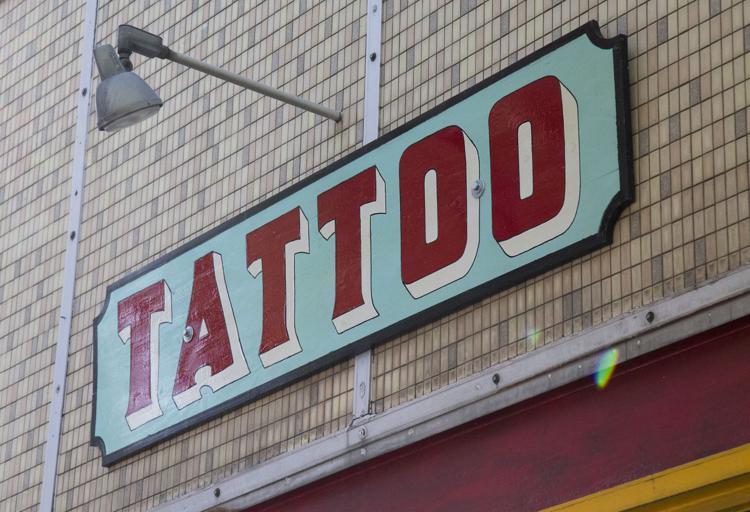 The beginning of fall semester draws in the biggest crowds, according to all three shops. They also agree nostril, navel and nipple piercings are the most popular, and black lettering is the most common tattoo type among Penn State students.
So, what sets these shops apart, and where do students prefer to get poked?
King Cobra (127 E Beaver Ave.)
King Cobra is the oldest of the three studios downtown.
Originally called Tattoo Mark's since 1999, the name changed about a year ago when Justin Sellers and his brother Tim took over.
Tattoos at the shop start at $60, just $10 more than their minimum price in 1999. The shop takes walk-ins for both tattoos and piercings, but all customers must pay in cash.
"We're not a shop [where] each person does one tattoo a day, and they put themselves out for months. We take care of business," Sellers said.
The shop has three tattoo artists, one of whom is also the sole piercer. Sellers inks tattoos on a regular basis, and hand-paints most of the traditional style artwork coating the shop's walls.
"People scoff at getting stuff from the wall, but these are the same people [who] bring in a picture from Pinterest that thousands of people already have," Sellers said.
Nicole Bonsell (junior-psychology) has gotten two tattoos from King Cobra in the past year, the most recent time being last Friday. Her first tattoo at King Cobra was out of convenience, as they had walk-in availability the day she finally made the decision.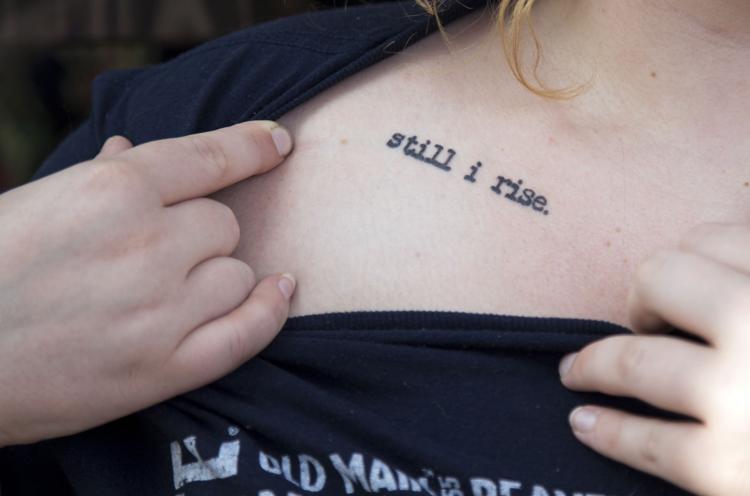 After her first positive experience, Bonsell was hooked.
"Price isn't too big of a deal when I'm getting a tattoo because I want to get a good one," Bonsell said.
King Cobra offers many different piercings, but only basic jewelry to promote healing. Nostril piercings are $55, navel piercings range from $55to $70 and two nipple piercings cost $85 to $95.
Lauren Bennett had a positive experience getting some piercings at Ikonic, but King Cobra happened to be closer when she worked up the courage to get her navel done.
Bennett (sophomore-psychology) got her navel pierced at King Cobra in April.
"It's smaller and there [are] less people there," Bennett said. "It's a much more open environment."
Ikonic (111 W Beaver Ave.)
Ikonic Ink opened beside Panera Bread in 2013, and Studio Manager Stephanie H. has been there since, with the exception of the first six months. She said the four tattoo artists in the shop can do just about every style asked for, and spots are often in high demand.
"This shop stays extremely busy," Stephanie said.
Ikonic offers walk-ins for both piercings and tattoos, but tattoos can only be done if artists are free. If someone really wants a tattoo at Ikonic at a certain time, making an appointment is advised.
Jennifer DiLorenzo got a bicep tattoo about a year ago, reading "Stay strong for yourself."
DiLorenzo (senior-kinesiology) said word of mouth is what led her to Ikonic, rather than any other shop in the area.
"I have had several friends point me to Ikonic. They're like, 'You have to go here,'" DiLorenzo said.
Once she made the appointment, she put a down payment to secure her spot — going toward the overall cost of her tattoo.
They showed DiLorenzo a website allowing her to play around with perspective fonts. They also allowed her to watch her artist open all of the clean needles and equipment.
"The staff is super friendly and the shop is super clean," DiLorenzo said. "[It] is definitely one of my favorite shops I've been to."
DiLorenzo got a daith ear piercing at Ikonic around the same time, which some studies claim helps with migraines. She suffered from them, and she said the piercing has helped with the frequency and pain.
Ikonic has daily piercing specials to entice students to accessorize their body and save money while doing it: Tuesday $40 septum piercings, Wednesday $10 off any ear piercing, Thursday weekly surprise special, Friday $80 genital and $60 nipples and Saturday $40 navel.
Ikonic has the most extensive jewelry selection of the three shops. They offer basic studs, 18 karat gold, diamonds and everything in between.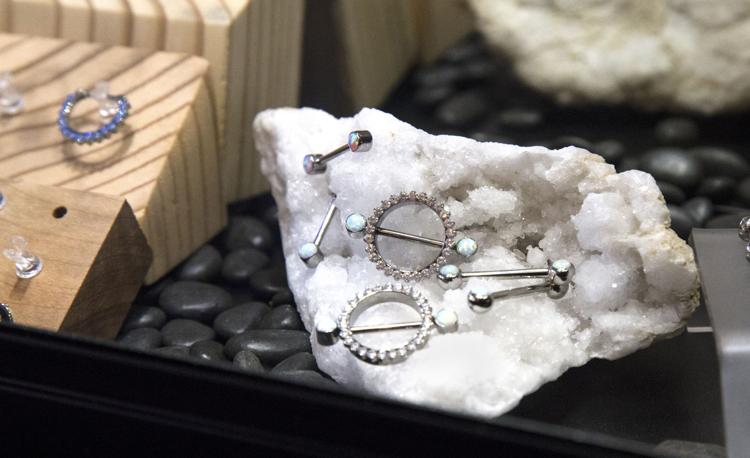 Bennett, who got her navel pierced at King Cobra, got her lobes and nostril done at Ikonic Ink months prior. Ikonic was her selection only because it was the first to pop up on her Google search, but she had no regrets about her choice.
"He was telling me jokes and stuff," Bennet said about Ikonic piercer Jesse Barto. "He just made me feel really comfortable."
Evolution (411 E Calder Way)
Evolution opened in 2010, just behind Baby's diner. One of its artists, Tony Campbell , was the owner of Good and Evil Tattoos on West Beaver Avenue until the shop closed in 2015.
Now, he is one of three resident tattoo artists at the shop. While he said he does mostly black lettering and mandalas, anyone at the shop can handle the requests that come through the door.
"All three of us are very different in our styles," Campbell said.
Nicole Bonsell, who has gotten two tattoos at King Cobra, has also been tattooed by Campbell at Evolution.
She only switched from King Cobra because they had no walk-ins at the time, but she said she had a solid experience at both shops.
"All of my tattoo artists have been guys, but they've all been really fun and would joke around with you to get your mind off the pain," Bonsell said.
Tattoos at the shop start at $50 — $10 less than King Cobra or Ikonic.
Piercings also start at lower prices, with nostrils and navels at $45 and the option to get both nipples pierced for $75.
Evolution, like King Cobra, pierces with basic jewelry to ease the healing process. At Evolution particularly, all jewelry is surgical-grade stainless steel.
"Real good jewelry doesn't usually have gemstones in it," Campbell said.
Evolution also offers henna tattoos starting at $20.
No matter where students go under the needle next, Sellers of King Cobra has some advice: "Don't price shop, because when you price shop, you get a bad tattoo," he said. "People pay the same price of a pair of sneakers that only last half a year when they could be spending that on a tattoo that will look good for the rest of your life."
---
MORE PHOTOS
Tattoo Sign King Cobra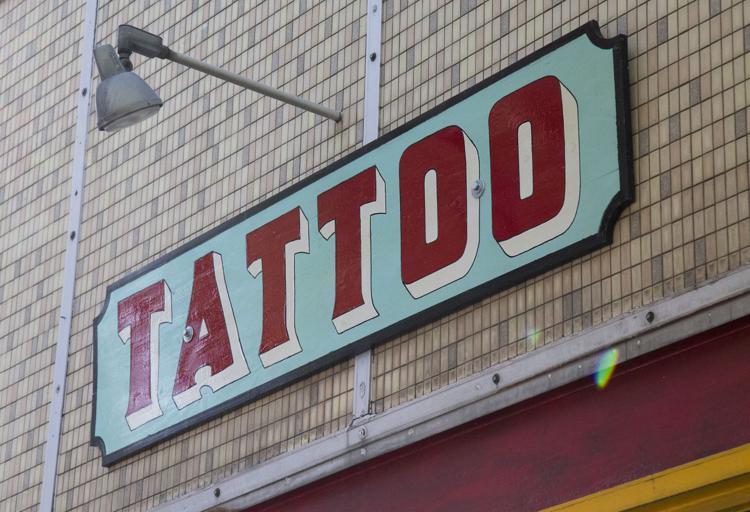 Nipple Jewelry Ikonic Ink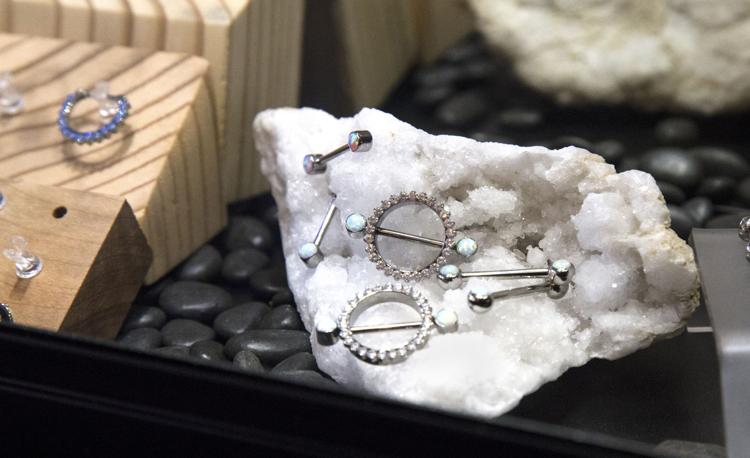 Justin Sellers King Cobra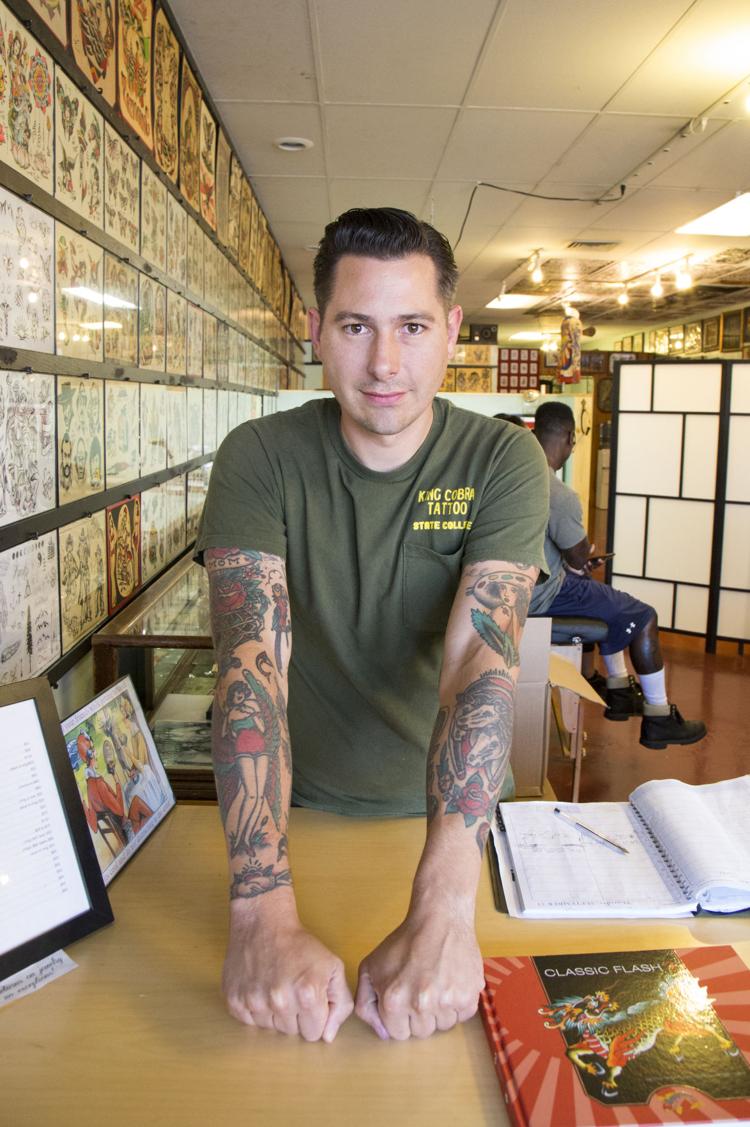 King Cobra Tattoo Interior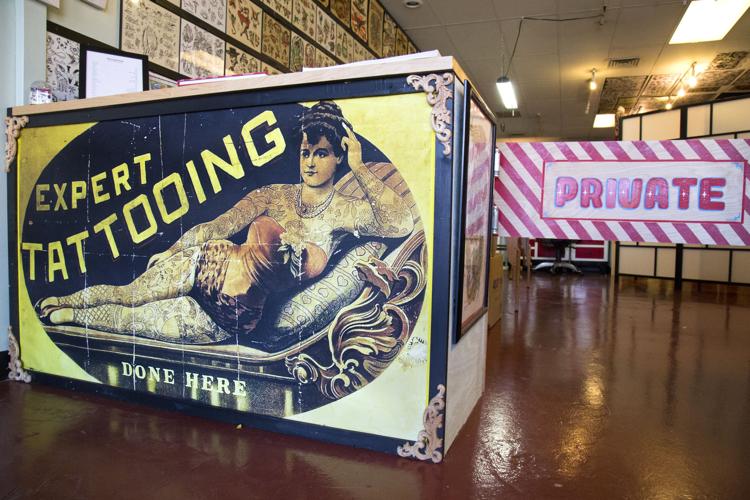 Nicole Bonsell Portrait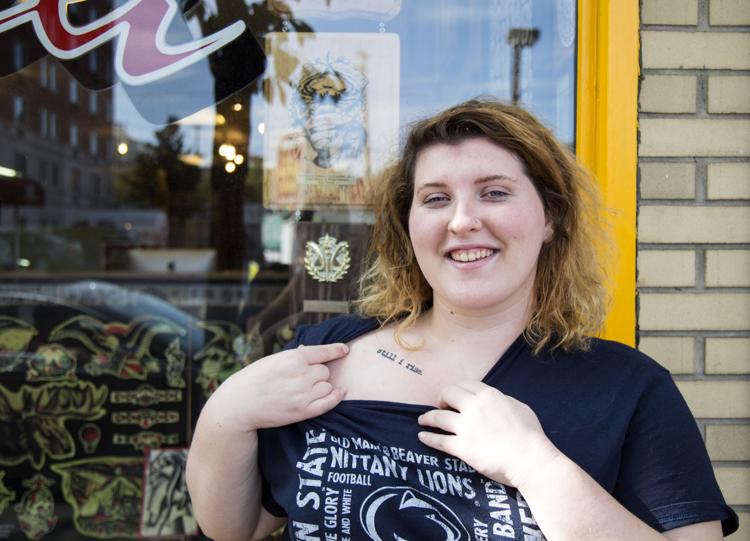 Nicole Bonsell Tattoo Close Up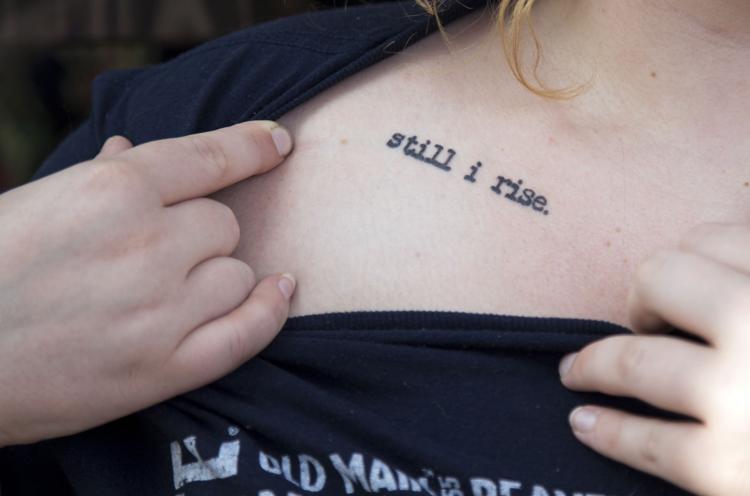 Nicole Bonsell Leg Tattoo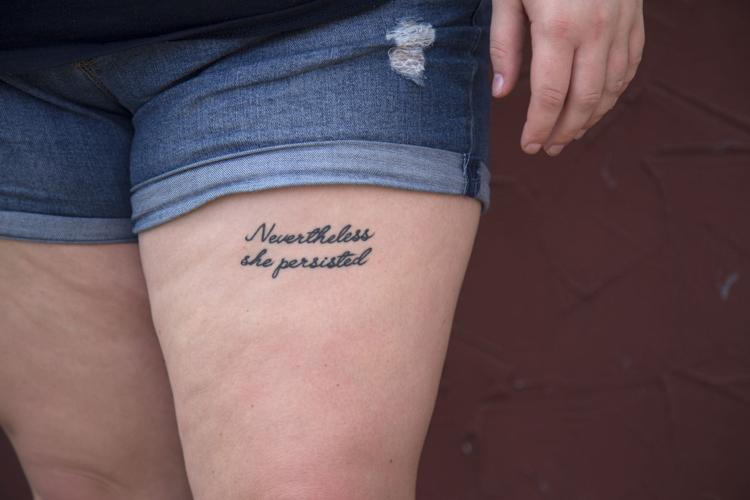 Jennifer DiLorenzo Tattoo Closeup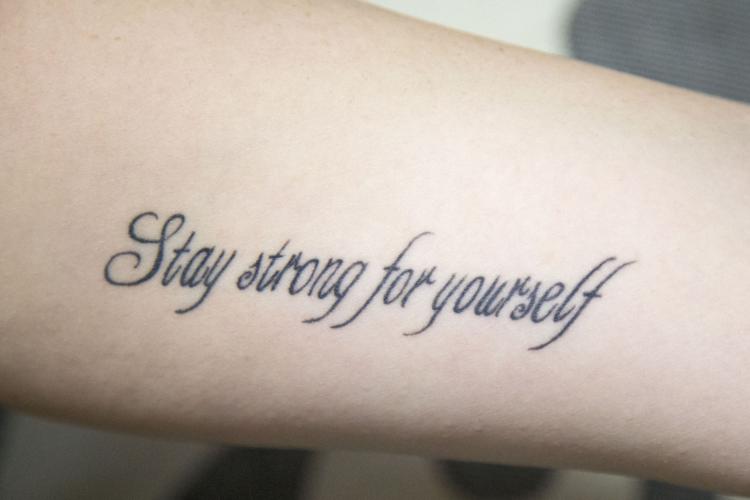 Evolution Tattoo Card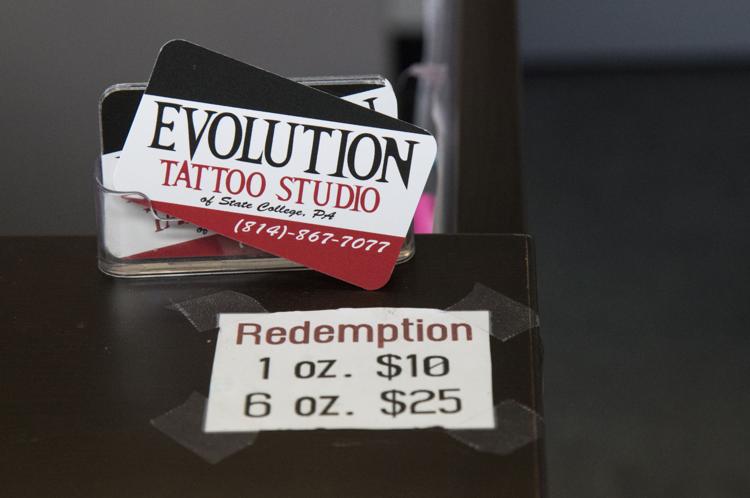 Evolution Tattoo Jewelry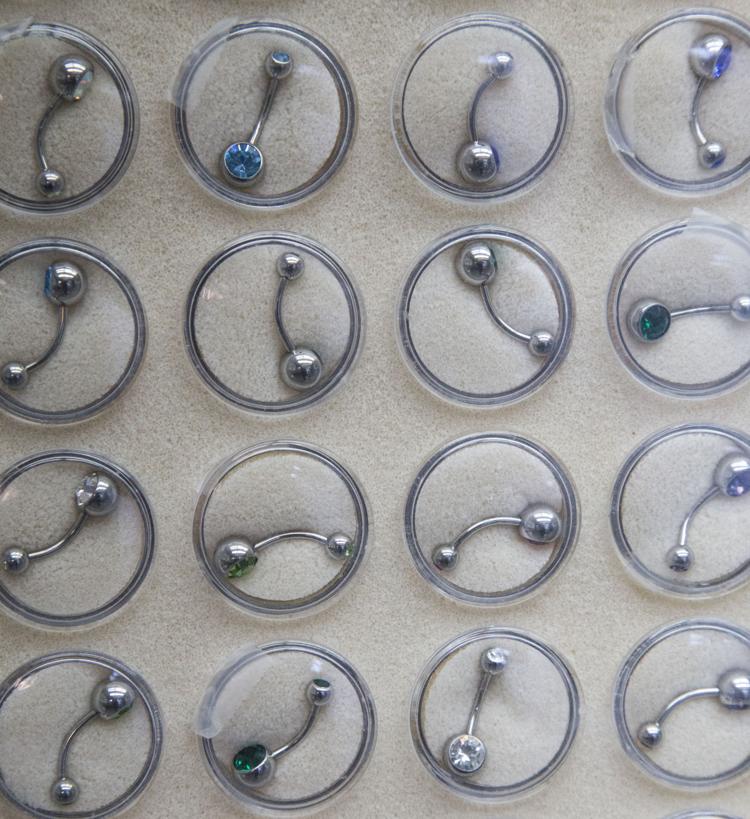 Evolution Tattoo Outside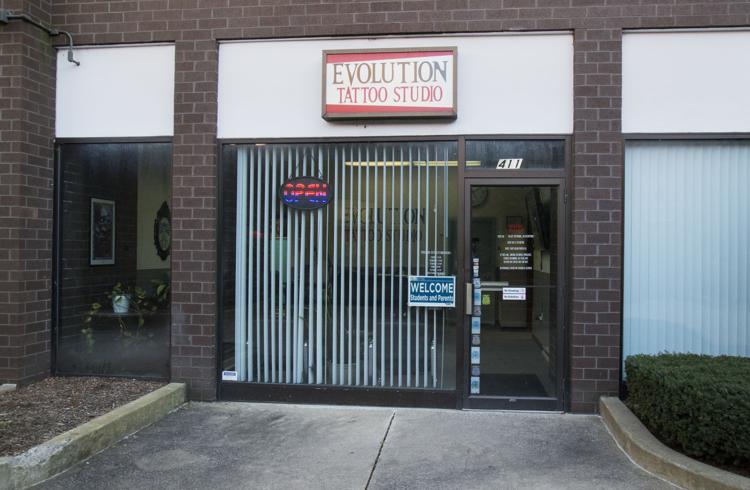 Ikonic Ink Shelf Sign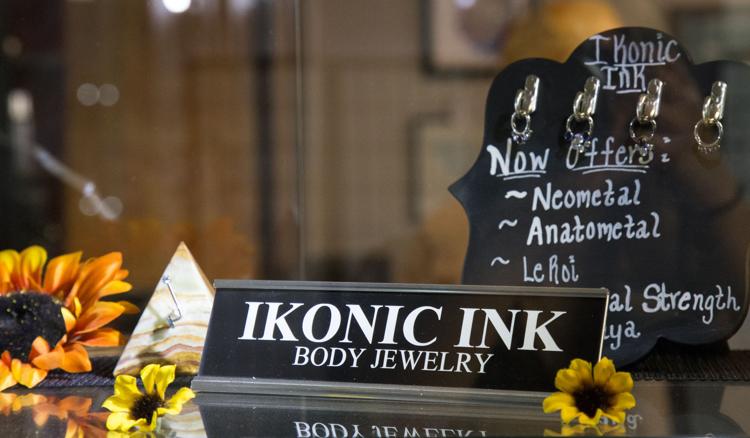 Ikonic Ink Interior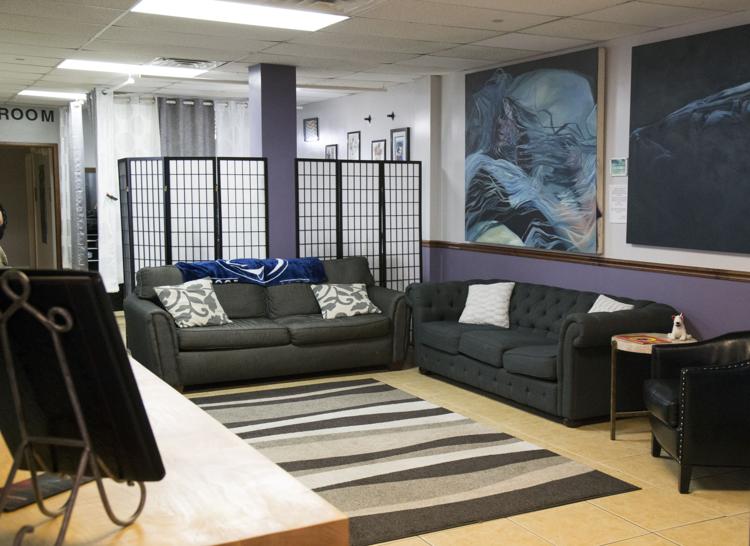 Ikonic Ink Knight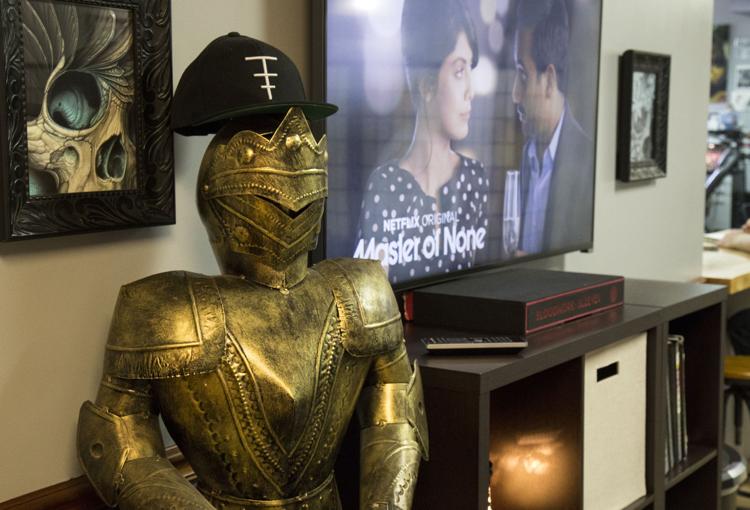 Ikonic Ink Merch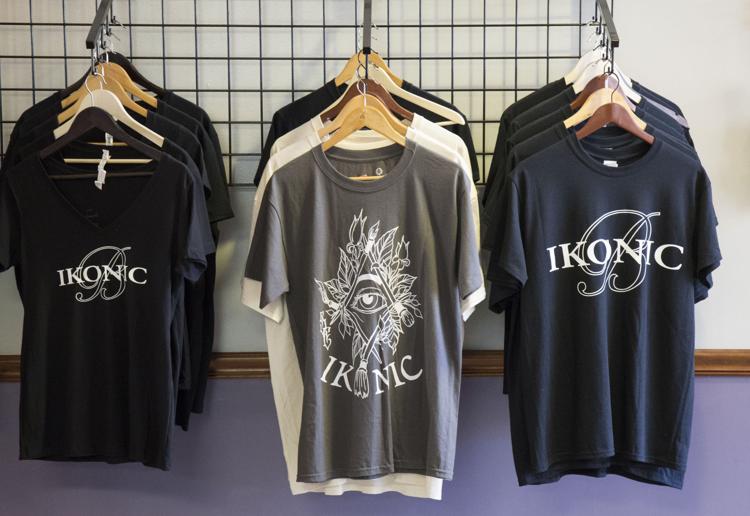 Ikonic Ink Jewelry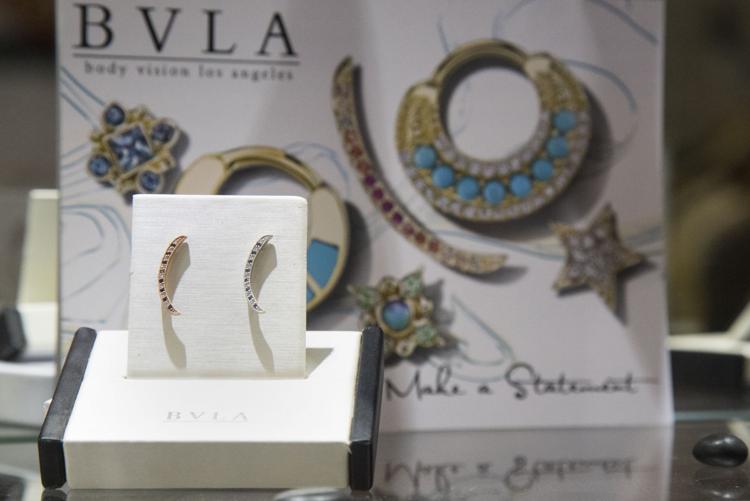 Ikonic Ink Jewelry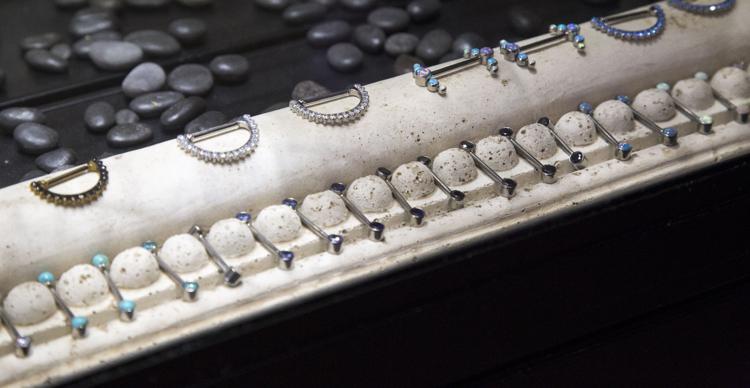 King Cobra Interior Wall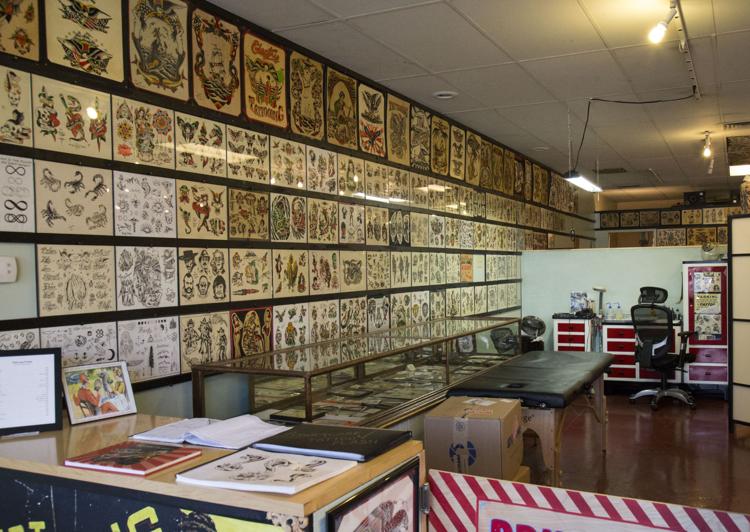 Jennifer DiLorenzo Tattoo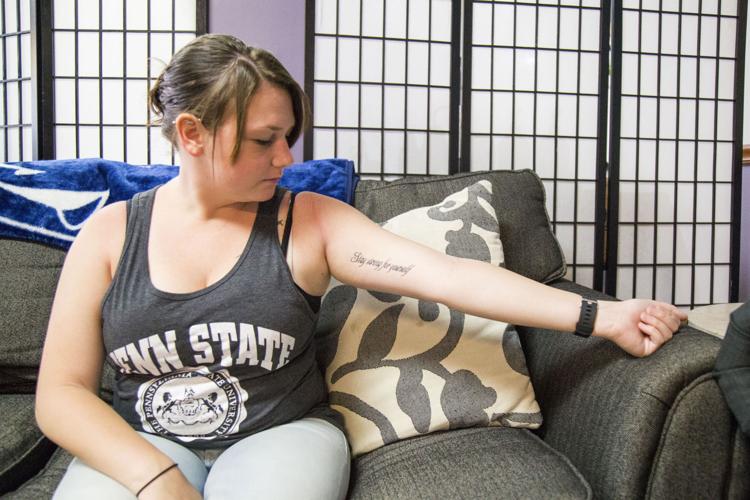 Jennifer DiLorenzo Daith Piercing