Countless initials decorate each table and booth within The All-American Rathskeller. Perhaps they belong to current students or alumni who've come and gone, maybe a visitor passing through.
But one particular set etched on a men's bathroom pillar stands out to Duke Gastiger, The Rathskeller's owner for nearly 30 years.
He recalls one Arts Festival Sunday when an elderly gentleman and his grandson came in to use the bathroom. The elder of the two was inside for about fifteen minutes before reemerging and shuffling over to his grandson.
Gastiger approached them after overhearing a brief but somewhat strange exchange between them. After leaving the bathroom, the elderly man walked past Gastiger, leaned into his grandson and whispered something rather unusual.
"It's still there."
Suspicious and intrigued, Gastiger wanted to know the reason behind such a peculiar remark. He asked the pair what they could possibly be talking about.
It had been more than 50 years since that man ventured into The Rathskeller on its opening day on November 9, 1933 — just three days after prohibition was repealed.
The man, who had recently graduated from Penn State at the time, went into the bar and engraved his initials into the men's bathroom. Fifty years had come and gone, yet there they remained — sustained for five decades within The Rathskeller's own personal time capsule.
Those initials have since been lost after The Rathskeller renovated its bathrooms.
Nevertheless, behind each of the hundreds, perhaps thousands, of initials carved into The All-American Rathskeller, is a memory preserved in its wood paneling and a good bar story waiting to be told.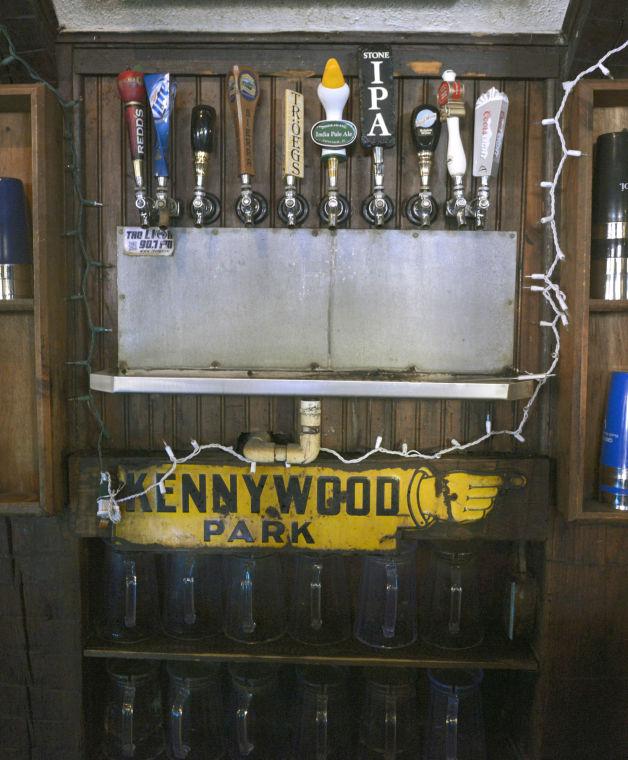 'Still going strong'
As the oldest bar in State College — let alone the oldest continuously operating bar in Pennsylvania — The Rathskeller has been through 82 years worth of finals weeks, Friday nights and football Saturdays.
In other words, it's served its fair share of its signature beverage — Rolling Rock.
"We used to come in every weekend to drink a case of Ponies," Alexis Sage (Class of 1979) said. "In those days, a case was $5.25 as long as you brought your own bottle opener. If you needed a bottle opener, they charged you $5.75."
After prohibition was repealed in 1933, Pop Flood, owner of The Green Room Restaurant expanded his business by adding a bar.
He called it The Rathskeller and Gardens. According to the tavern's website, Flood sold it one year later to Doggie Alexander, who gave it its current name, "The All-American Rathskeller."
Since then, only a handful of owners have operated the bar, including Gastiger and his previous partner Ed Hill.
"Ed approached me one day, and asked, 'If you could buy any bar in State College, what would it be?'" Gastiger said. "Obviously, it was The Skeller. We had the paperwork filled out a few weeks later."
Hill and Gastiger purchased The Rathskeller together in 1985. Two years later, they bought the Old Main Restaurant upstairs, which is now Spats Café & Speakeasy. It's been almost 30 years, but the Rathskeller is "still going strong," Gastiger said.
A Penn State hotspot
"Skeller is like coming home. For me, it is Penn State," Gale Forney (Class of 1979) said. "It feels exactly the same, except for the bathroom."
Perhaps it's an initial inscribed on a tabletop, the promise of a Rolling Rock Pony or the clock's persistent neon glow that makes The Rathskeller one of State College's most beloved establishments.
Whatever the reason, Skeller rats tend to leave an open tab.