When Jamie Bestwick opened Rothrock Coffee, 1700 S. Atherton St., in State College, his goal was to establish a place where the community can meet and socialize while also enjoying a freshly brewed cup of coffee.
The decision to open a coffee shop has been a 17-year project since he left his hometown in Nottingham, England at the age of 28. He came to State College when his professional BMX career took off and he hasn't left since.
"I always had a passion for bikes," Bestwick said. "I came to State College and really enjoyed it. I saw that I never really wanted to go home."
Bestwick is one of the most decorated athletes in X Games history, a record holder and one of the 2014 winners of the Laureus World Sports Award.
Rothrock Coffee is inspired by a variety of motorcycle-related cafes in England, Bestwick said.
"I just always liked somewhere where you could go and hang out and meet the community whether you know them or not," Bestwick said. "I think in this day and age of social media, the art of making a friend is quickly being lost."
The seating arrangement in Rothrock Coffee is a 42-foot-long bench, which Bestwick said was designed to create an opportunity for two unfamiliar people sitting next to each other to make a friend.
Bestwick said the name and location for the business derived from the Rothrock State Forest, which is about a 30-minute drive from campus. As an avid mountain bike rider himself, Bestwick said Rothrock State Forest is a huge part of the riding scene around here.
"Every day when I can go outside and see the mountains is a nice day," Bestwick said. "I enjoy this side of town."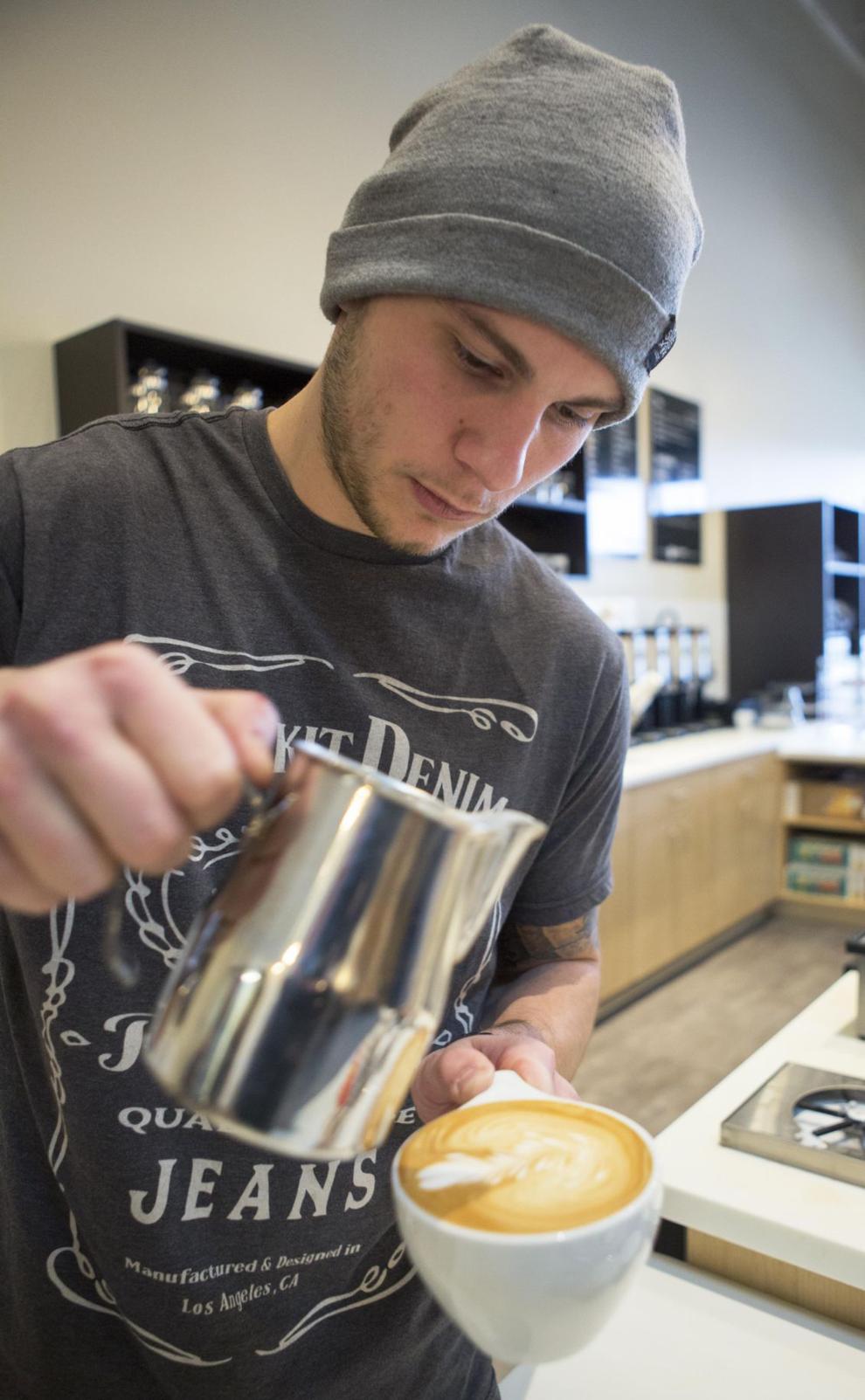 Since its official opening on Jan. 2, Rothrock Coffee has become very popular among the locals, including Penn State men's basketball coach Pat Chambers, who Bestwick said stops in regularly for a cup of coffee.
Local resident and Penn State professor Marty Sliwinski said he stops in the shop about four to five times a week and enjoys Rothrock Coffee because it is close to his home and has "excellent" coffee.
"It's kind of like something you'd see in a big city like New York or Baltimore," Sliwinski said. "The quality of the coffee and espresso is New York caliber."
Bestwick said Rothrock Coffee prides itself on serving good coffee and giving great customer service.
"The idea behind coffee is simple: Grab ground coffee, throw it in hot water and serve the people," Bestwick said. "We're kind of taking a different approach."
Rothrock Coffee includes a lot of specialty coffee vendors and has a coffee roaster in house to roast all their own coffee.
"Every coffee on the shelf…is all freshly roasted that week," Bestwick said. "I feel that people should drink fresh coffee."
Bestwick said there are a lot of special events coming to Rothrock Coffee in 2016, but the specifics are still being finalized.
In the future, Bestwick wants to work on drinks that nobody has tried before.
"That's the great thing with coffee is that you're not limited to just a cup of coffee," Bestwick said. "The world is your oyster."