Penn State just got a lot greener.
On Thursday afternoon, students from the Collegiate Plant Initiative came to Penn State to distribute 1,000 plants free of charge in one of their regular Plant Drops held at universities across the country.
Before the start of the event, large crowds of students were already gathered around Shortlidge Mall, where the Plant Drop was to be held. As soon the clock hit 12:05 p.m., hordes of students swarmed the plants, grabbing one and then squeezing their way out of the crowd.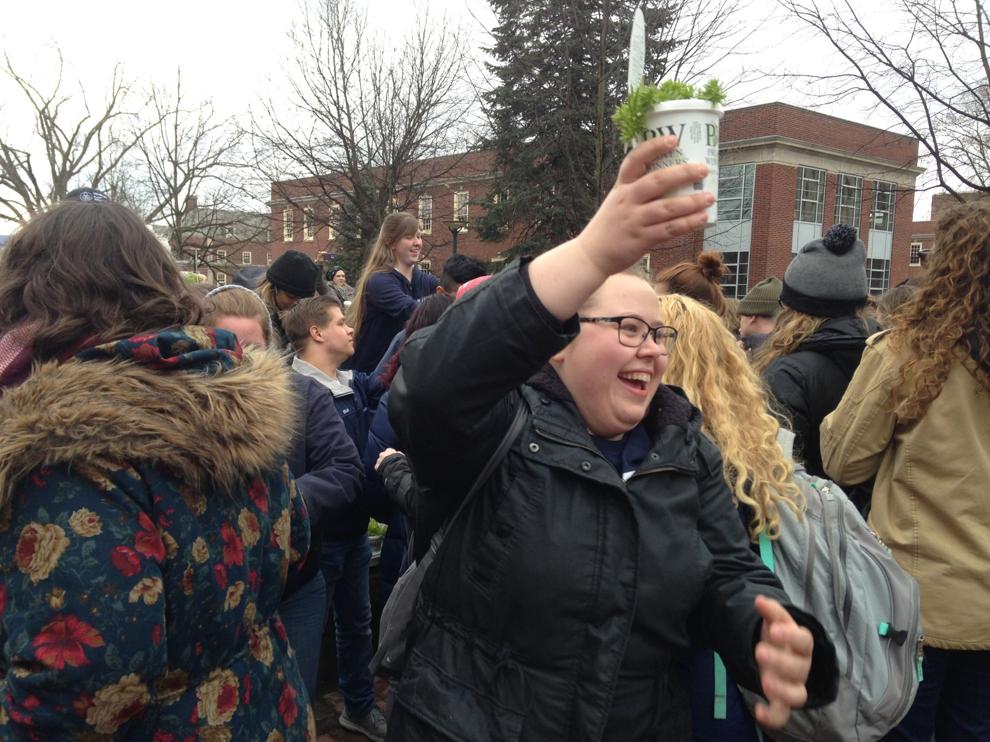 In less than half an hour, all 1,000 plants had new homes with Penn State students.
The Collegiate Plant Initiative is a non-profit organization whose goal is to connect college students to the plant industry. To do so, its members organize "plant drops," or distributions of free plants to college campuses across the country, collect data about college students and plants and collaborate with leaders in the horticulture industry to provide college students with more opportunities to learn about plants and agriculture.
The initiative began at the University of Florida as a way to increase class attendance. According to Morgan Lingle, former president of the Penn State Horticulture Club, students were given the incentive of receiving a free plant at random if they attended class, and because of the success of that program, the Collegiate Plant Initiative was created.
"What the Collegiate Plant Initiative is trying to do is basically bring awareness of what horticulture is and what we do," Lingle (senior-plant science) said. "[Horticulture] is such an interesting field so we wanted to bring awareness to that by giving away free plants and getting people excited about growing plants and have them realize 'Oh, I can grow this too.'"
Lingle said the plant drop took about six months to plan and the plants that were distributed were donated by Proven Winners, a large plant company that the Collegiate Plant Initiative partnered with.
Rebeka Strouse is the flower chair of the Horticulture Club. Strouse (senior-plant science) said that the plant that was picked, lemon corals, was selected for being easy to care for, hardy and able to thrive indoors, qualities that make a plant easy for college students to care for.
"I know it makes me excited to be around plants, but to get other people excited about plants...the smile on their face, the excitement, it just makes me feel good that other people get excited about it," Strouse said.
Virginia Frazier is the CEO and executive director of the Collegiate Plant Initiative and is also a student at the University of Florida.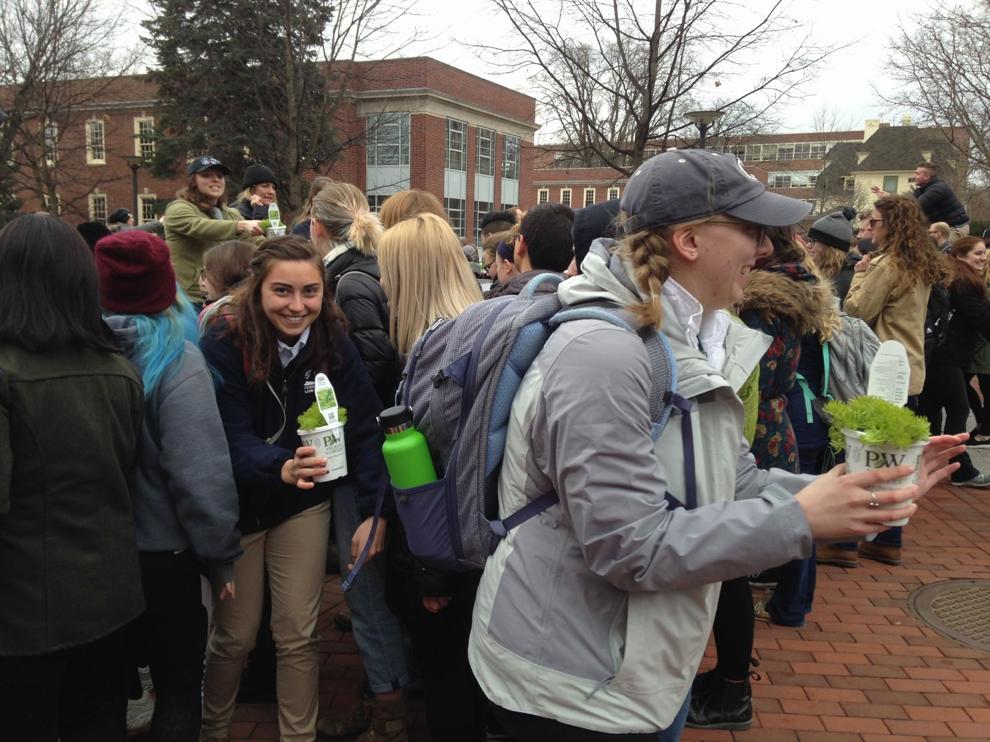 Frazier (junior-food and resource economics) said that the Collegiate Plant Initiative is completely student-run. Its members come from all different backgrounds and none of the current leadership is even majoring in plant science.
"We want to connect people from all backgrounds to plants," Frazier said. "We just wanted people to come out and have a smile on their face after getting a free plant. That's basically our goal in these plant drops, is to get plants into the hands of students and brighten their day a little and hopefully inspire a love of plants in the future."