With Star Wars: Rise of Skywalker on the horizon, fans flock to see what the end of this cherished saga will be. From the trailer, it is assumed that this will be focused on a Kylo Ren and Rey battle, since they are the only people to move into some big shoes from the previous movie. The movie is set for release this December.
This will also be the last film featuring the late Carrie Fisher, who has been brought in with recycled footage. Director J.J. Abrams saved scenes with Fisher in her role of Princess Leia.
Penn State's Star Wars Club officers have taken the future plans of the Star Wars galaxy into assessment, along with Disney + 's series, The Mandalorian.
"We all thought we knew what was going to happen with the Last Jedi, but it totally just got flipped on his head," Joshua Burch said.
With recent films being taken over by other directors other than George Lucas, it has left the films a little less predictable. With deaths and new characters being brought into the galaxy, it is hard to see what move directors will play next.
"There seems to be a pattern with old original trilogy characters coming into the new saga," Burch (junior-education) said.
Major characters such as Luke Skywalker and Han Solo have been killed off, and it is becoming more difficult to focus on what characters the film and future movies to be focused around.
 For years, Star Wars had brought back characters to relive through a new time in the galaxy. With a quickly built Death Star planet, advanced characters and new storylines that fans have learned about, it is difficult to picture what will be the future of this popular fandom.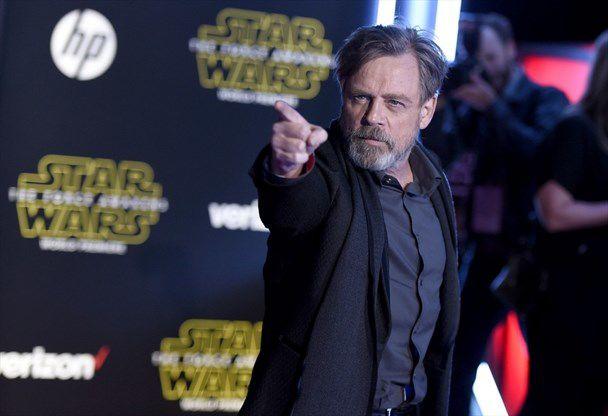 Nellie Baran, also agreed with the clear pattern of old characters and how predictable it is for them to be showing up in more recent films.
Some of many favored characters in the film are predicted to be killed off by these Penn State students. Lando Calrissian and Leia Organa are two original characters that are anticipated to die during this film.
"They might have force ghost Luke in there, and definitely Palpatine ," Baran (junior-astrophysics) said about which characters might be brought back in the new film.
All three officers agreed with the presence of a revived Anakin Skywalker in the new film, and there could be some lessons for Kylo Ren to learn with his possible future of a Sith Lord. There would be guidance for Kylo like there was for Anakin.
Felix Ke , believes that Kylo Ren will be one major character killed off in this new film.
The Mandalorian is a Star Wars television series that will be released on Nov. 12. It is focused around another species of Star Wars beings, specifically a character who is similar to Boba Fett.
It was described by Baran to be, "space western but with lightsabers."
Clone Wars season seven will also be released around the release date of Disney +.
"Star Wars is just as good as it's ever been, bringing everyone together. It's an unconditional love we have for it," Burch said.