Last week, the music world saw Jack White unleash his newest riffs on the world, and Wendy's entered the fast food rap game with a stunning debut.
Here are five notable music releases, along with my thoughts on them, to help listeners sift through and narrow down what tunes they might want to add to their playlists.
Diplo "California"
A new EP from the DJ and rap artist Diplo dropped last week, which marks the most music released at one time from him for a while. "California" serves as a spiritual sequel to "Florida", the only full studio album released from him back in 2004.
With this new work, Diplo tries to capture the feel of his own experiences working in the Los Angeles area and the results are a breezy and chill batch of tracks.
The highlight is "Worry No More," a catchy and memorable start to the EP that features Lil Yachty and Santigold.
"Colorblind" with Lil Xan is another strong song with a unique vibe. Notable musicians for the ride in other tracks include Desiigner, DRAM, Trippie Redd and more.
Diplo has said that he plans to come out with a brand-new full album later this year, but this fun, hip-hop heavy album will effectively tide listeners over until then.
George Ezra "Staying at Tamara's"
George Ezra captured global attention and success with 2014's "Wanted on Voyage." The British folk rock artist looks to recapture the same magic with his latest effort.
Ezra's deep, powerful vocals are his strongest asset and he puts them to good use here in a number of very good songs.
"Staying at Tamara's" has a very upbeat tone, which comes shining through in this wholesome batch. The bouncy "Get Away" has a remarkably fun chorus and clever use of backup singers. And "Shotgun" feels like it's designed to become a road trip favorite.
Even more subdued songs like "Sugarcoat" and especially "Only a Human" still have very good feelings to them, giving the album a consistent positive tone that encourages smiles.
All in all, Ezra's latest is a strong success and a must-listen anyone who enjoys this sort of upbeat folky rock style.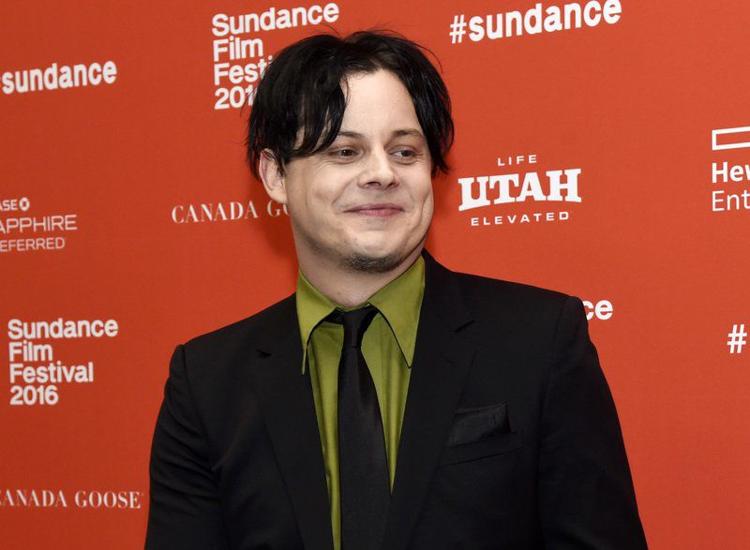 Jack White "Boarding House Reach"
The most high-profile release of last week in the U.S. had to be the much-anticipated latest from this rocker, who of course will be forever famous for the extremely recognizable "Seven Nation Army," which has swept through sporting events like no song ever before.
With "Boarding House Reach," White gets weird. While "Over and Over and Over" will remind fans of White's typical style, most of the tracks wildly experiment into totally different genres.
"Corporation" and especially "Ice Station Zebra" capture a funky sort of mood that's enjoyable. But the really bizarre spoken-word "Ezmerelda Steals the Show" and poetry-put-to-music "Abulia and Akrasia" don't quite work.
"Boarding House Reach" is far from a total flop, and it is both understandable and admirable that White is trying something new after many albums with a similar sound. The album is at least worth a try, as it's likely that some listeners will be really into it and some will want to tune out of its experimentation.
Trouble "Edgewood"
While this Atlanta rapper has been releasing mixtapes since 2011, he looks to find a much bigger audience with the ambitious "Edgewood."
Stacked with big stars like Drake, The Weeknd, Quavo and Fetty Wap, this feels like the sort of album that could really break out.
"Bring It Back," the song featuring Drake, seems propped up to be the biggest track from the album, but unfortunately nothing about it feels memorable. "Wuzzam, Wuzzup" and the higher-energy "Rider" work a lot better.
"Edgewood" is not going to bring many people to the rap genre who aren't already fans, but those who like this sort of music will probably be happy to add more to their collection of tunes, since the album fits in with the works of other artists quite nicely and cohesively.
If Trouble can stay out of trouble, it will be exciting to see where his career goes next.
Wendy's "We Beefin?"
The hottest rapper in the game, the fast food restaurant chain Wendy's, has released a brand new, totally unexpected mixtape to the glee of their dedicated fans.
It's both funny and impressive just how much work went into this viral marketing effort.
The mixtape includes five songs themed around several subjects including their deals, the excellent experience of eating at Wendy's, and of course taking plenty of brutal shots in diss tracks targeted at McDonald's and Burger King.
"My meals are great, people lining up like every day. Leave you shame, make you run back to Cirque du Soleil," Wendy raps in one line, taking full of advantage of McDonalds' clown mascot.
The whole thing works because it perfectly replicates common sounds in this genre. If a listener happened upon one of these songs in a playlist and didn't listen at all to their lyrics, they might have no idea it was marketing for fast food.
The question now is when can we expect McDonalds and Burger King to drop some fire in response?