He lives in a pineapple under the sea, absorbent and yellow and porous is he.
A theme song lyric known by all fans of the iconic Nickelodeon cartoon, "SpongeBob SquarePants" was a staple in many childhood homes.
On Monday, "SpongeBob SquarePants" creator Stephen Hillenburg died of Lou Gehrig's disease at the age of 57, leaving the television show's audience reminiscent.
The mind behind the Bikini Bottom world, Hillenburg's show — first televised May 1999 — has won several Emmy Awards and was transformed into a Broadway show.
At the Emmy Awards in April, Tom Kenny — who voices SpongeBob — presented a lifetime achievement award to Hillenburg.
"SpongeBob's vocal chords might be mine," Kenny said during the show, "but SpongeBob's playful spirit of gentile anarchy, his humor and the joy he takes in his vibrant, colorful, music-filled world come directly 100 percent from my good buddy, Mr. Stephen Hillenburg."
To Amy Schmoeller, administrative support assistant in the Penn State Department of Sociology and Criminology, such characteristics are part of what kept the show running for nearly 20 years.
"SpongeBob was sweet and had his little snail pet, so it was very relatable," Schmoeller said, "and we all have the weird friend."
Schmoeller's three sons — now 18, 20 and 24 years old — watched the show when they were younger and enjoyed the comedic side of the show. When she watched along with her sons, however, she recalled picking up on the more mature jokes in the show.
"If you look back at some of those shows they're not all…" Schmoeller said, laughing before she could finish her sentence. "I don't know if they're just trying to put adult humor in it too."
Chris Scalies also remembered the subtly mature content but now understands that type of content would have made it more enjoyable for his parents to watch the show with him.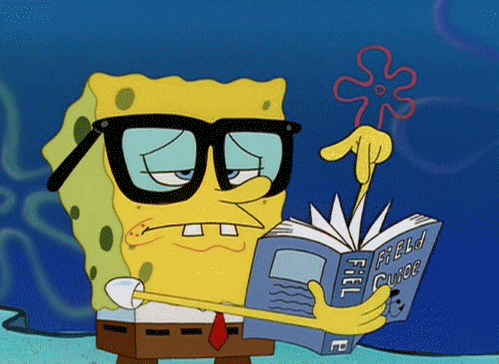 "It's something I could watch … with my parents and there could be jokes for them in there too," Scalies (freshman-risk analysis) said. "It was just really well-written. I didn't appreciate it as much as a kid, but I can look back now and see how much work was put in to make that show what it was."
After the show's 2004 feature film, "The SpongeBob SquarePants Movie," Hillenburg wanted to end the series, but the network insisted on making more episodes. Soon after, Hillenburg stepped down as a main writer and took on a less involved position.
As the show progressed, the style of animation developed from a grainier version filled with visual puns to sharper animation with more meta moments that broke the fourth wall.
"I didn't watch it as much as I grew up, but the beginning seasons were very special to me," Scalies said. "As it went on it just became more and more, like, low-hanging fruit maybe? [The producers] were just picking up anything that a kid could possibly laugh at, maximizing it almost to the extent that 'Family Guy' would do."
One of Scalies' favorite episodes is "Band Geeks" — season two, episode 15b — in which SpongeBob and friends manage to shape themselves into a marching band worthy of performing at the prestigious "Bubble Bowl."
"I get goosebumps every time SpongeBob starts singing that song at the end," Scalies said. "I'll never think of that episode … in a bad way."
Though the yellow fry cook was a large part of Scalies' childhood, there are some who are growing up without it.
Assistant Teaching Professor of Sociology Martha Sherman found studies which suggested the fast-paced scene changes of the series poorly affected young children.
In 2011, the New York Times reported on the study, highlighting its findings that the rapid changes caused 4-year-old test subjects to do worse on an administered test versus those not watching the show.
In response, Sherman has not encouraged her five- and eight-year-old children from watching the show, though they have asked about it. Sherman joked that she preferred a household with children who are "slower, calmer [and] quieter."
Before studying experimental animation at the California Institute of Art, Hillenburg taught marine biology in Dana Point, California.
Hillenburg, at the time, created a comic titled "The Intertidal Zone," in which the comic featured a co-host named Bob the Sponge.
---
RELATED
From the X-Men to Spider-Man, Stan Lee made it his life's mission to create relatable characters.
---
Similarly, Associate Professor of Biology Iliana Baums helped publish a comic as part of a research consortium studying the effects of oil spills on deep-sea ecosystems in the Gulf of Mexico.
"You try to reach a broad audience by using more types of channels of communications," Baums said. "There are certain types of people you can reach with a comic and there's other folk that you reach with a documentary."
Baums said the comic has been well-received, though it is fairly new.
Hillenburg's scientific background influenced the show.
This was seen in the more-accurate shape of SpongeBob's parents as well as Patrick's unintelligence — sea stars do not have a centralized brain system to control nervous systems.
Though the show was not accurate in most respects, it remains a beloved part of many childhoods.
"I would thank [Hillenburg] for providing me with so many laughs," Scalies said. "So many good times. So many quotable moments. So many things I can look back on fondly."