The "Let's Dance" workshop is inviting State College to dance the night away this Friday.
The Center for the Performing Arts is partnering with the College of Health and Human Development and the Department of Communication Sciences and Disorders to organize this workshop, which is free to the public and open to all ages.
Medora Ebersole , education and community programs manager, said participants will learn choreography from "Peter Pan" the musical at the event, which is set for 4 p.m. Friday, Sept. 28 on the Ford Building lawn. No prior registration for the event is required.
"'Let's Dance' is an opportunity to do what we see on stage," Ebersole said.
Ebersole said the workshop will be led by School of Theatre dance professor Michele Dunleavy . She has done choreography for many Penn State productions, including the musical "Rent," which the School of Musical Theatre performed two years ago.
There will also be a performance from the For Good Performance Troupe, which is directed by Krista Wilkinson . She will also assist in leading the workshop.
"Participants — community members, students, faculty, staff, alumni, families, performers from the For Good troupe and beyond — should expect to have fun and participate in a shared dance experience like no other," Wilkinson said.
The annual event started several years ago, when Ebersole reached out to the outreach coordinator for Health and Human Development, Lisa Clapper .
Ebersole wanted to find a way to give performers the chance to teach community members what they know. Clapper suggested she reach out to Wilkinson.
When Clapper saw Penn State students' energy, as well as the reactions from For Good Troupe and the community participants, she knew she wanted to see this event grow.
"I was intrigued to see how we could expand on [the event,] so the next step for me was to talk [Wilkinson] and [Dunleavy] into turning this into a class," Clapper said. "They offered it for the first time about six months later and it's still going strong today."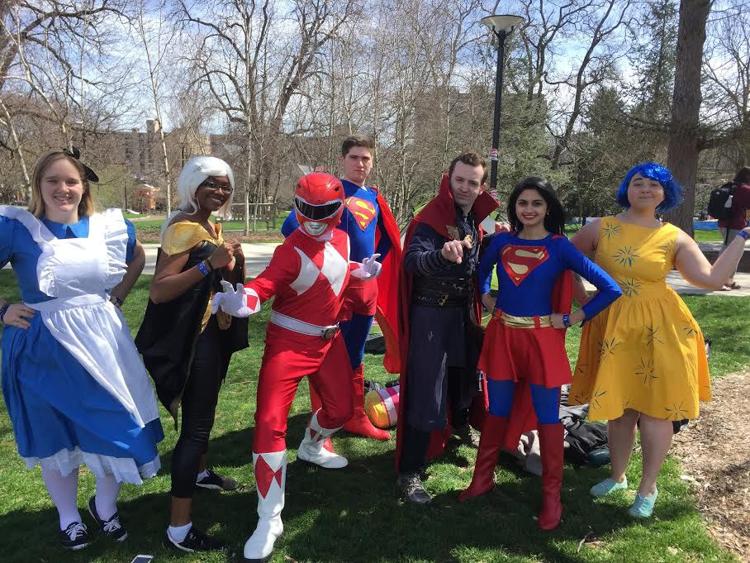 The Alliance for Heroic Hearts — a nonprofit group which strives to empower and channel the "superhero" in all people — will also be at the event and will be participating in the workshop.
"No prior dance experience is needed," Wilkinson said, "Just an enthusiastic attitude."