Penn State graduate Catalena Eskey and her mother Heather Herzog went from watching bunnies in their California garden to writing and illustrating a best-selling children's book, "Bunny Bath." Herzog wrote the story and Eskey illustrated it.
The story follows seven bunnies that are playing in the bathtub before their mother rounds them up for bed.
Herzog, State College resident, said that while "Bunny Bath" is aimed at toddlers and preschoolers, because it has "Dr. Seuss-ish rhyming and fun qualities," it can appeal to kids up to 10 years old.
Around last Christmas, "Bunny Bath" became the No. 1 baby and toddler counting book on Amazon. 
"It was just so surreal," Herzog said. "My husband and I just kept looking at each other and we were constantly having conversations with [our daughter] Cat and on the phone and just saying, you know, 'Look at this, and look at that."
Being the author of a bestseller has brought mixed emotions to Herzog.
"There's the ecstatic feeling and the joy constantly, but at the same time along with that comes a lot of work, a lot of just sort of keeping on top of things and keeping in touch with the publisher," Herzog said. "So there are elements that balance out the joy."
While the book was already successful online, it is now also being sold in stores in places such as Webster's Bookstore downtown. Herzog said the rating of the book tends to go up and down on Amazon — in February, it reached the top 5 percent of 8 million books.
Since she was a child, Herzog has loved reading, but specifically loved children's books.
"[My love of children's books] started at a very early age, and I would find bookstores, hunt libraries, even when I was a very young child," she said. "If my parents took me to a store, I was sort of making my way to the book section, trying to find the books wherever we went. And that just continued through life."
Herzog said that children's books were probably her biggest passion throughout life. However, before she left her job four years ago due to health reasons, her position as a manager of publications for Penn State didn't allow her time to pursue that passion.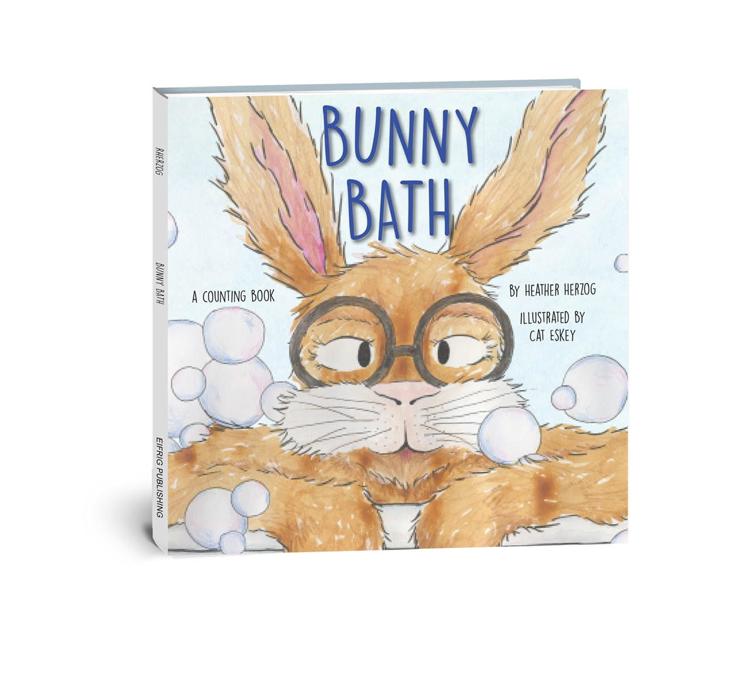 "I think [leaving work] made me just stop and step back and think about what were my original passions, what were my original dreams," Herzog said. "I had really lost all of that."
However, Herzog said what's so unique about her book-writing process is that she wrote all of her books years ago, and only now had time to publish them. In the past, the birth of her daughter inspired her writing.
"When my daughter was born, there was just this flood of kind of a renewal of my passion in children's books," Herzog said. "I think I was feeling that through her because you see how a child sees the world. Everything is new."
Herzog said the mother-daughter duo had been close from the start. While the family lived in California, they created a garden together, which would only spark more inspiration for the story.
"We would tend the garden together and we would watch the world of nature," Herzog said. "We would watch caterpillars, and we started to see other kinds of wildlife that would come up from the canyon. Especially in the evening, these bunnies would be dancing in the field or actually come into the garden."
While this explains where the bunnies in the story came from, Herzog said the idea of a counting book just came to her randomly.
Eskey, who graduated with a degree in communication sciences and disorders, said working on the book with her mother has been both "wonderful" and "challenging." She said working with her mother offered a great deal of flexibility, but she felt the pressure of wanting to give her mother the best.
"I really look up to my mom and want to please her, so it was hard to live up to the standards of the artwork she deserved and that I wanted to give her," Eskey said. "I still look at the book and see things I could change or make better. She was a lot more forgiving of me than I was of myself because I want her to have the best."
The illustration process took longer than Eskey expected, especially since she was working on it during her undergraduate studies at Penn State.
"But whenever I had a scrap of free time, I would work, checking in with my mom along the way from the initial concept art, to line drawing, to shading and coloring, through the final pages," Eskey said.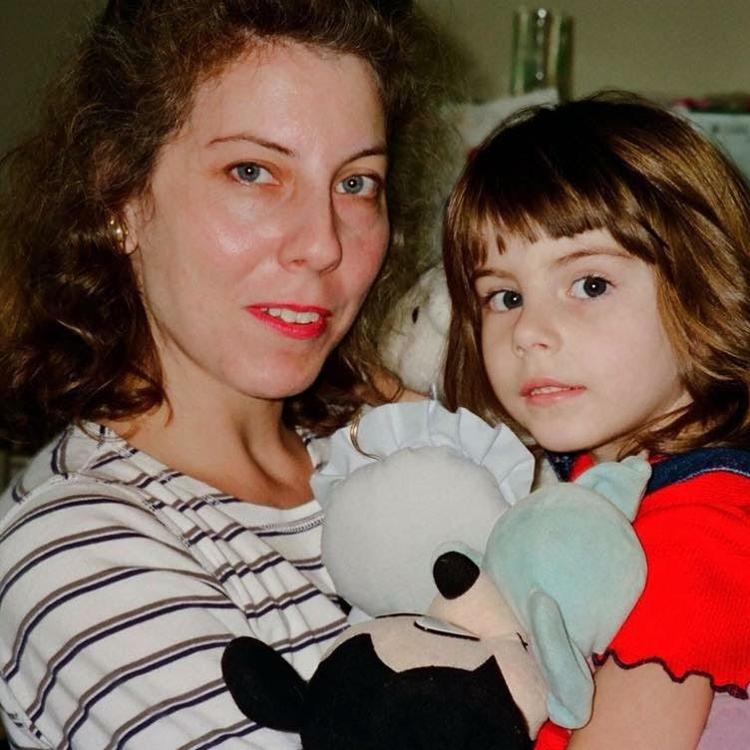 Eskey credits Penn State's Fine Arts program for helping her develop the skills she needed to illustrate "Bunny Bath."
"One of the biggest challenges artists face is to keep pushing and evolving, and you can't do that if you aren't just sitting down and creating every day," Eskey said. "The assignments in my classes pushed me to try new media, different subject matter and to think critically about my process."
Her own style, Eskey said, is inspired by other books she read as a child, such as "Goodnight Moon," "Runaway Bunny" and "Just So Stories." As she illustrated, she wanted to stay true to her mother's original sketches and ideas.
"Ultimately I wanted the whole thing to feel quite dreamy, almost as if this bathtub existed out of space and time, expanding as much as needed to fit all of these zany rabbits splashing and flying around," Eskey said.
The experience overall has been very gratifying for Eskey.
"Overall, this has really just been a dream come true," she said. "I'm so happy that I've been able to be a part of my mom's journey of coming back to her love of writing. The success has just been a welcome surprise on top."
Carol Grim , State College resident, was Eskey's kindergarten teacher and a longtime family friend. Now, she's a fan of the book. Grim said after teaching Eskey, she could've predicted that the student would go on to do something like this.
---
RELATED
Connelly "Conn" Thieman was in his senior year at Penn State when the idea for a children's …
---
"I knew from day one how creative and artistic she was," Grim said. "She loved anything having to do with the arts. She was just so dramatic and colorful, loved any and all mediums of art. She was just a wonderful student. Happy and bright all the time."
Grim said she reads "Bunny Bath" to her own grandchildren, who also love the book. The day she got it, Grim said she read the book to them five or six times.
"The written word is just perfect for young children and I love the rhyming in it and the content and then Cat's illustrations just make it so readable," Grim said.
She said her favorite part of the story is how it engages the kids. They specifically loved the bunnies and the rhyming.
"It's bright, it's happy, it's simple, it's just the right length for little ones," Grim said. "I really like that it's fun and enjoyable, but it also has the number concepts and fun academic things in it too. It's a great book."
---
RELATED
Penn State students are known to have a love-hate relationship with textbooks. Many are hesi…