Madeline L'Engle's "A Wrinkle in Time" is currently the No. 1 USA Today bestselling book, following the recent release of the movie, which starred actresses like Oprah and Reese Witherspoon and Mindy Kaling. Here, we take a look at other popular (or upcoming) movies with a literary basis.
And sorry, "The Incredibles 2" was not based on a book, no matter how excited you are for it.
1. "Ready Player One"
If you're a fan of sci-fi, dystopia, video games or Steven Spielberg, you're pretty much guaranteed to like "Ready Player One," his latest movie.
But did you know it's also a book?
"Ready Player One" was originally released in book form in 2011, and written by Ernest Cline. Often lumped with "Ender's Game," which is also a successful book-to-movie sci-fi story, "Player One" is about a video-gamer who gets transported into a video game and must battle for his survival - and the winning spot in the game, where winner all, including the creator's legacy.
2. "Love, Simon"
Based on the novel "Simon vs. the Homo Sapiens Agenda" by Becky Alberbtalli, "Love, Simon" also follows the journey of main character Simon, who's falling in love, trying to deal with high school and trying to figure out how to tell the world he's gay, on his own terms.
What moviegoers might not know, however, is that Simon makes a brief appearance in Albertalli's other very good novel, "The Upside of Unrequited." In that novel, Abby, Simon's friend in "Agenda," is the cousin of the main character.
I've said it before and I'll say it again: if you love one book by an author, go out and read the second one.
3. "Fantastic Beasts And Where to Find Them: The Crimes of Grindewald"
You know everything about Albus Dumbledore (or you thought you did), but now it's time for a different story: that of Gellert Grindewald, former owner of the Elder Wand.
The 2016 movie "Fantastic Beasts and Where To Find Them," starring Eddie Redmayne as Newt Scamander, was based on a spin-off of J.K Rowling's "Harry Potter" series of the same name. Now the sequel focuses on the relationship between mentor-and-awesome-wizard Albus Dumbledore and Gellert Grindewald, who used to be friends, but became mortal enemies.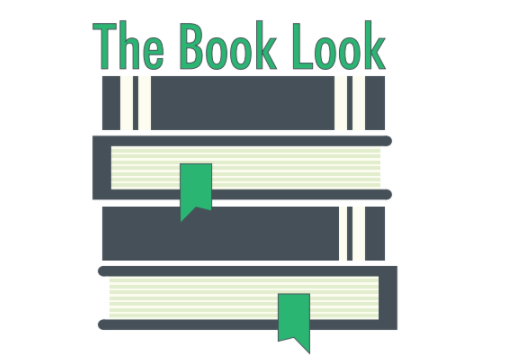 4. "Jurassic World: Fallen Kingdom"
That's right: the reason you secretly fear dinosaurs is a novel.
With new info about the upcoming "Jurassic Park: Fallen Kingdom" spilling online every day, it's worth noting that the original movies were based on a book series: Michael Crichton's "Jurassic Park" and "The Lost World." The original movies, with Laura Dern, Jeff Goldblum and a series of Velociraptors, have (like the dinosaurs!) come back to spurn new and still just-as-terrifying adaptations: "Jurassic World" and the upcoming "Jurassic World: Fallen Kingdom."
As if live dinosaurs cohabitating and eating fragile humans weren't bad enough, another Crichton novel featuring dinosaurs was recently posthumously released: "Dragon Teeth," where, this time, the dinosaurs stay dead.
5. "Mary Poppins Returns"
Just as with "The Incredibles," the real audience of "Mary Poppins Returns" will most likely be millennials and other definitely-not-five-year-olds coming back to see exactly how one of our beloved franchises is fairing.
If you haven't already seen the cast list on Twitter and had heart palpitations, the new "Mary Poppins" movie will include Emily Blunt as Mary Poppins, as well as Lin-Manuel Miranda, Colin Firth, Dick Van Dyke and Meryl Streep, among many others.
Once again, you have an author to thank for assembling all your favorite stars in one place: the book series was written by P.L. Travers about a magical "nanny" who teaches the adults just as much as she teaches her charges.
The creation of the 1964 movie adaptation, starring Julie Andrews, also inspired another movie: "Saving Mr. Banks," with Emma Thompson as Travers and Tom Hanks as Walt Disney. Travers was famously hard to work with, as the movie portrays, but her series cast a spell on decades of generations. Now we have to see if the new movie can do the same.