For some Penn State students, it can be far more beneficial to study in the library than in their dorm or bedroom.
When studying in a bedroom, students have more opportunities to take breaks while studying as well as quicker access to food since there are limited food options in the Pattee and Paterno Library. However, finding quiet time could be an issue for a college student.
"I live with five roommates so it can be a bit difficult to get some quiet time and there's not much space to study back at my room," Anabella Raika (junior-bio behavioral health) said.
Studying in students' bedrooms can bring about a lot of different distractions like going to sleep or watching television instead of studying.
"I associate my bedroom with relaxation and sleeping, so I don't really want to study where I'd relax," Carianne Lovas (freshman-biomedical and mechanical engineering) said. "When you're not in your room you can find your own space and just study in peace. I personally prefer to study in the commons because it's closer to my dorm."
Studying in the library can promote productivity and make someone feel more focused and productive since the library can minimize distractions.
It can also prevent students from getting too comfortable and going to sleep since they're away from home.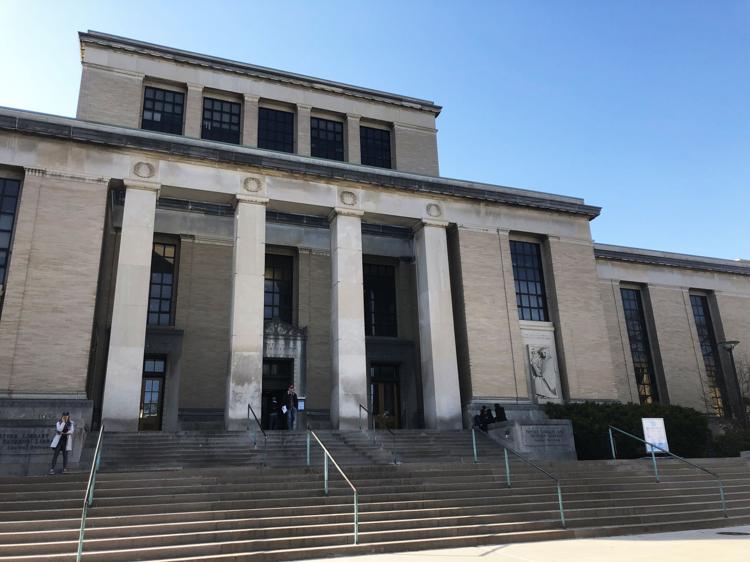 "I love to switch up my study environment, so I like to study at a cafe or a library. It prevents me from daydreaming which is much easier for me to do at home," Lindsay Jones (senior - human development and family studies) said.
However, Vanilo Antonio does see the benefits to studying at home.
"When your studying at home you have unlimited time to study and you don't really have to worry about getting dressed to go anywhere," Antonio (senior-mining engineering) said. "Over time I've noticed that I get pretty lazy at home so I'd much rather study at the library because there's not much to do in the library other than study."
Finding a productive study space with minimal distractions can make a major difference in a student's performance in class.
"College isn't easy, so it's important to find your perfect study spot and for me it was the library," Malia George, class of 2018, said.
Whether it is in the library or in the comfort of a bedroom, identify the perfect study space for maximum success in classes.
---
RELATED
Penn State University Libraries are hosting their annual "De-Stress Fest" in accordance with…