Housing season is upon us. The Off-Campus Student Support department reported that over 38,000 Penn State students live off campus. With many more first-time renters planning to move out of their dorms, the wave of responsibilities can feel huge. Below are a few resources to use along the way to help with finding a place to live, lease agreements and finances.
Finding Housing
Online housing search engines like Zillow.com and Trulia.com are common places to start looking for apartments. RentCollegePads.com is an up-and-coming housing search engine made for college students who want to find off-campus housing near their universities. The website provides features geared to help students such as an amenities filter, a section for subleases and calculated walk times to campus. It also helps you get in touch with the landlords to tour the living space.
Directly contacting apartment rental companies is another way of getting more precise information about amenities, utilities and other concerns.
Regardless of how you find it, make sure to visit and inspect the apartment or house you are planning to rent.
Lions Lease
Lions Lease is a website that provides help for first-time renters in State College. As an initiative by students, landlords, tenants, borough officials and attorneys, it contains information on planning the big move, rental scams and tenant tips. A notable feature of the website is the section regarding leases. A sample lease highlighting the important parts of the agreement and a glossary of key terms to review are provided alongside information about leasing rules and the moving-in process. A budget worksheet is also available to plan out the costs of living off campus – rent, insurance, utilities, additional fees, food and transportation.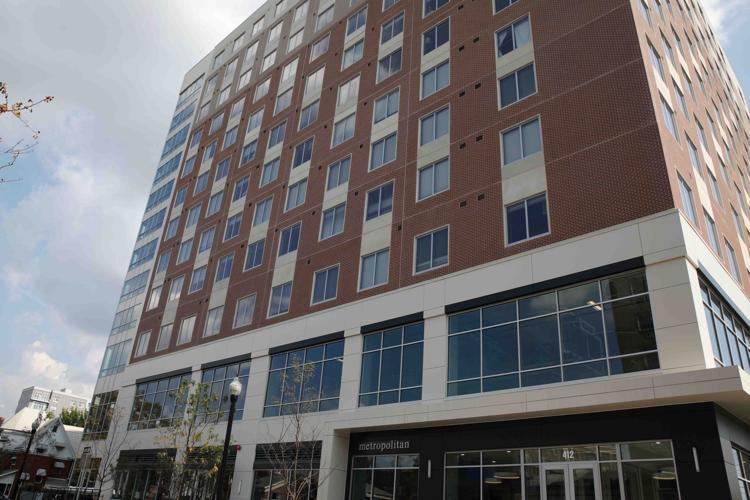 Student Legal Services
Lease agreements are long and, at times, difficult to understand. Rental and roommate scams can appear in the form of fake apartment listings and poser roommate ads. Student Legal Services, offered by Penn State, helps students with lease reviews, problems with security deposit returns and rental scams. The service is free to all students.
Kelly Mroz, director of Student Legal Services, said that students often approach them with roommate disputes as well. However, this is a case of conflict for them since they cannot choose between students. Instead, students are referred to private attorneys in the area or to mediation services offered by the university's Office of Student Conduct.
The department also hosts an hour-long trivia game with questions regarding moving off campus for interested student organizations.
Some landlords include the cost of utilities and amenities in the rent. Others don't. In cases of the latter, InMyArea.com is a website that provides information on and compares the prices of internet, cable TV and utilities like water, gas and electric. The website also highlights statistics of home security rates in State College, average download speeds in the area, and average utility bills paid by residents.
Renter's Insurance
While this usually isn't the first thing to come to mind when looking at college housing options, renter's insurance can protect you and your personal possessions in the events of damage, destruction or theft. It also covers liability costs from any damages to the apartment or from anyone who was injured inside it. Renter's insurance premiums are typically affordable, averaging between $7 to $15. Most major insurance carriers can provide renter's insurance. According to the National Association of Insurance Commissioners, students below the age of 26 years may be eligible for coverage under their parents' homeowners or renter's insurance policy. Local insurance agencies include, but are not limited to, Andres Agency (Allstate Insurance) and Boyles Insurance Agency (Progressive Insurance).
To talk to local property managers, landlords and banks, visit the Annual Housing Fair on Sunday, Oct. 21, in the Alumni Hall in the HUB-Robeson Center from 11 a.m. to 4 p.m. Housing information sessions are also available on Saturday, Oct. 20, and Sunday, Oct. 21.