PHOTOS: Penn State football defeats Illinois in final game of the season
Penn State cruised to a comfortable victory in its final game of the season against Illinois Saturday, Dec. 19, 2020 at Beaver Stadium. The Nittany Lions defeated the Fighting Illini 56-21 
Penn State football vs. Illinois, Team enters the field
Updated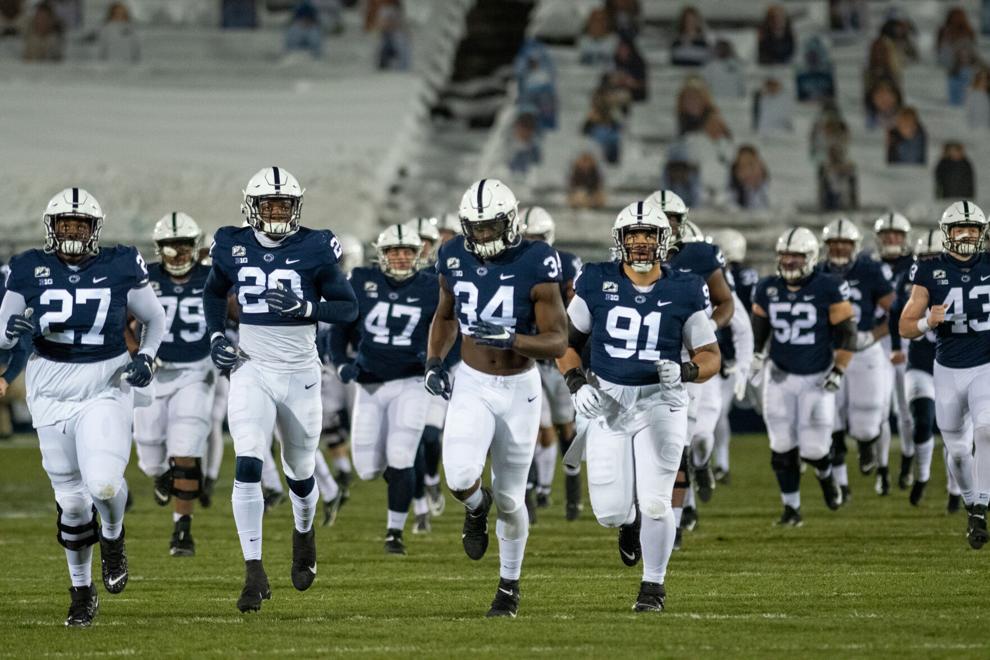 Penn State football vs. Illinois, Jordan Stout (98) kicks off
Updated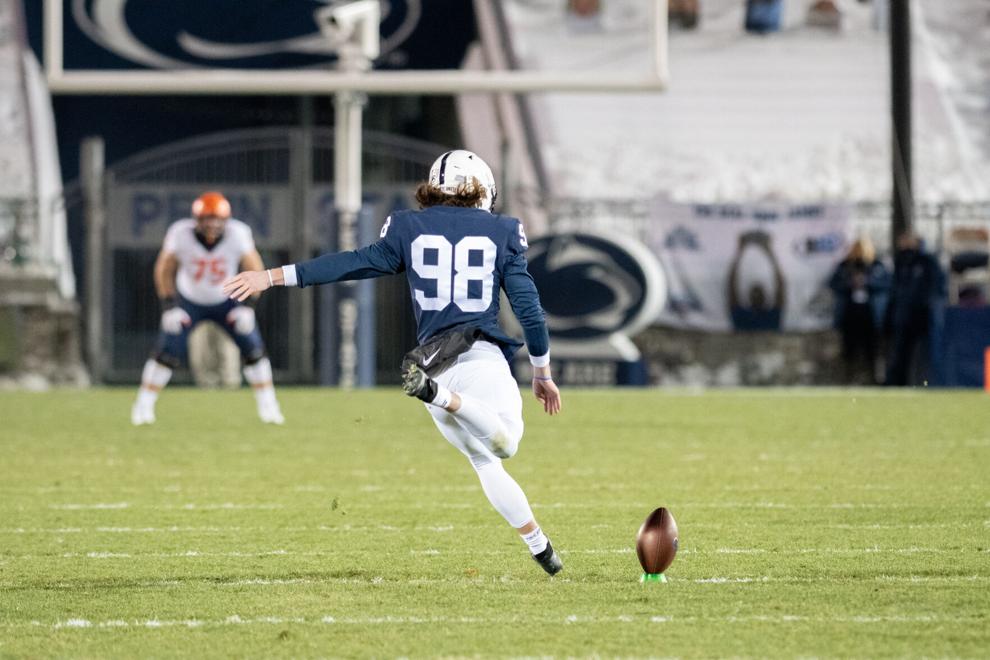 Penn State football vs. Illinois, Marquis Wilson (8) and Lance Dixon (10)
Updated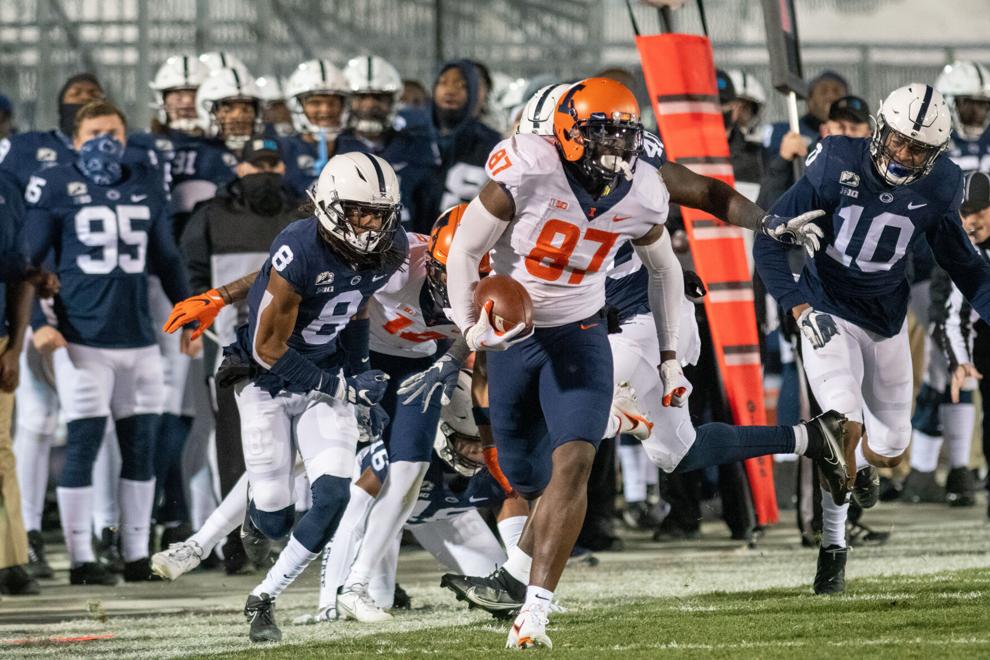 Penn State football vs. Illinois, Brandon Smith (12)
Updated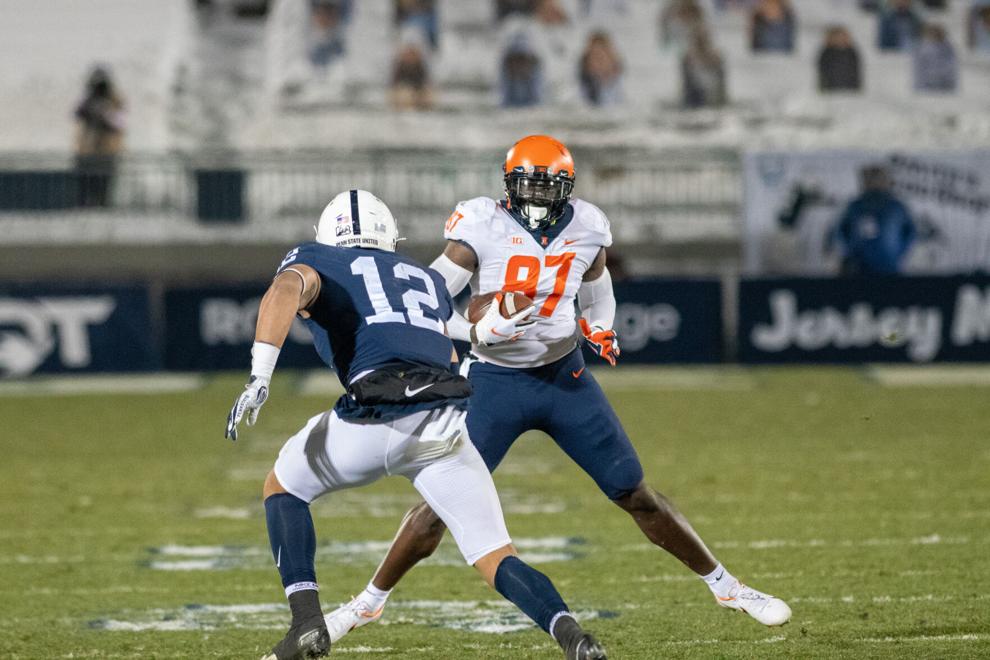 Penn State football vs. Illinois, KeAndre Lambert-Smith (13) catches ball
Updated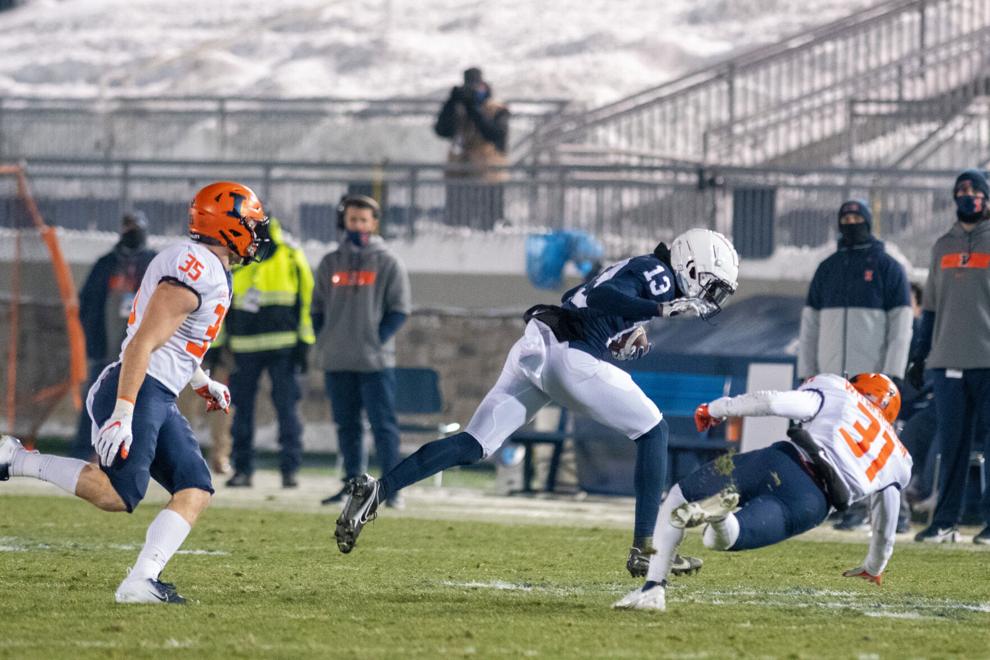 Penn State football vs. Illinois, Ellis Brooks (13) tackles
Updated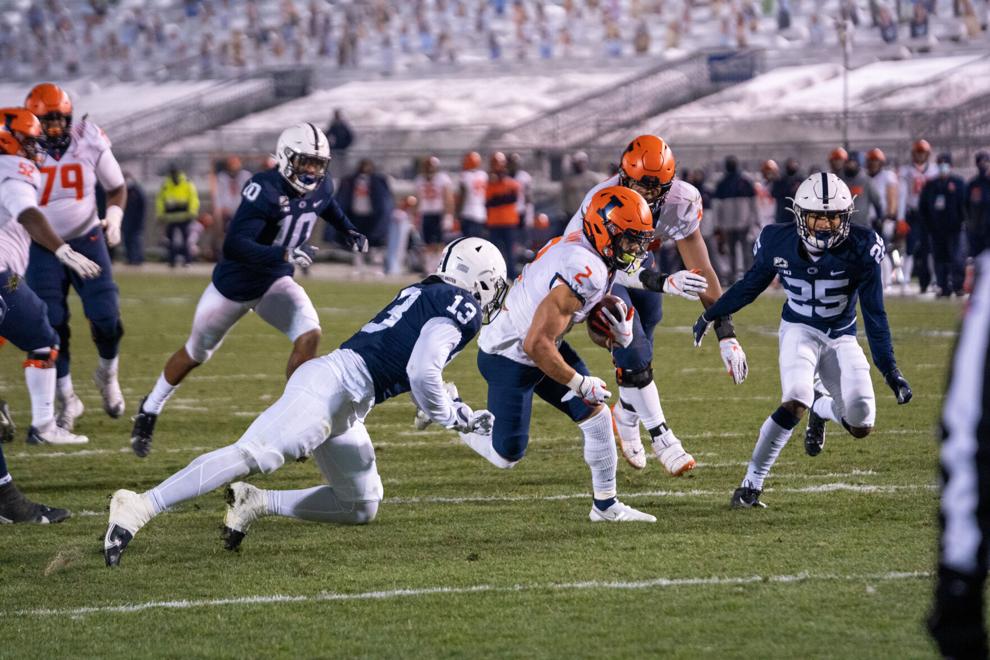 Penn State football vs. Illinois, Sean Clifford (14) Runs Ball
Updated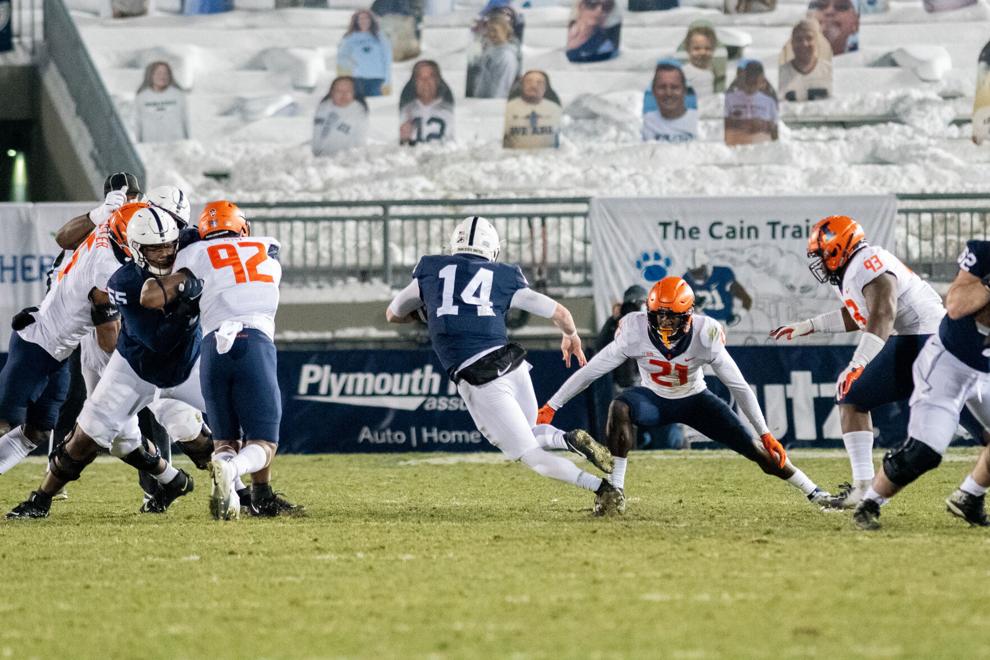 Penn State football vs. Illinois, Tyler Rudolph (21) and Smith Vilbert (92) tackle
Updated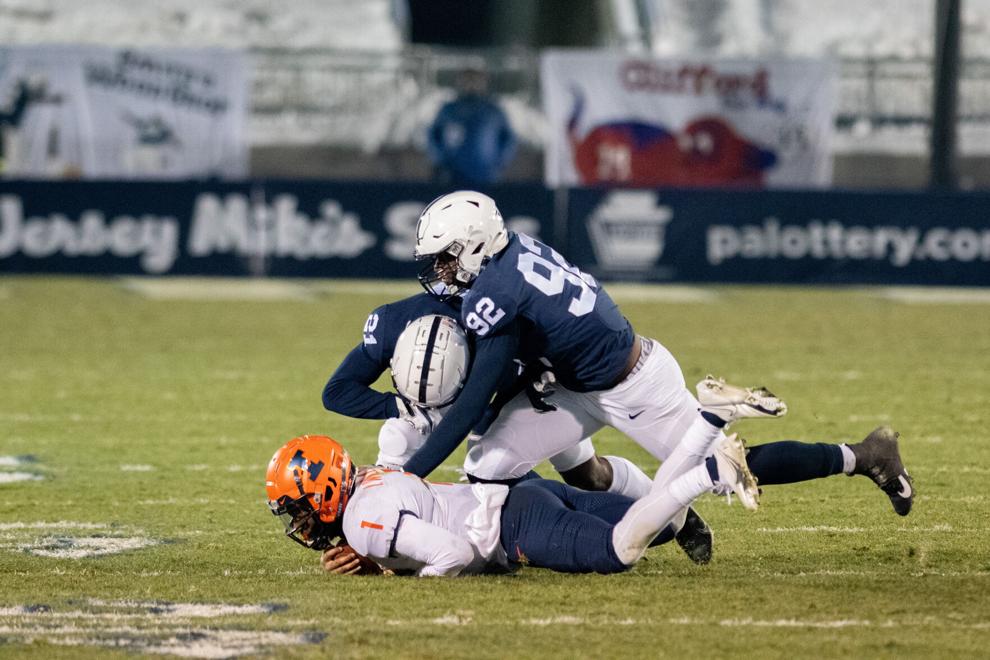 Penn State football vs. Illinois, Keyvone Lee (24) breaks tackle
Updated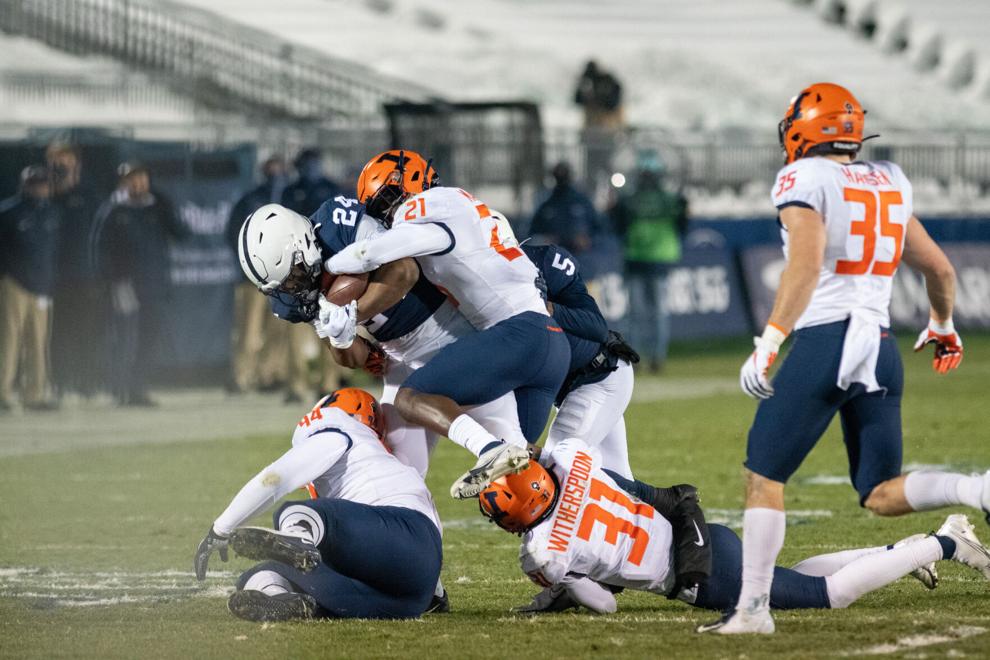 Penn State football vs. Illinois, Caziah Holmes (26) cuts
Updated
Penn State football vs. Illinois, Robbie Dwyer (39) and Tyler Rudolph (21)
Updated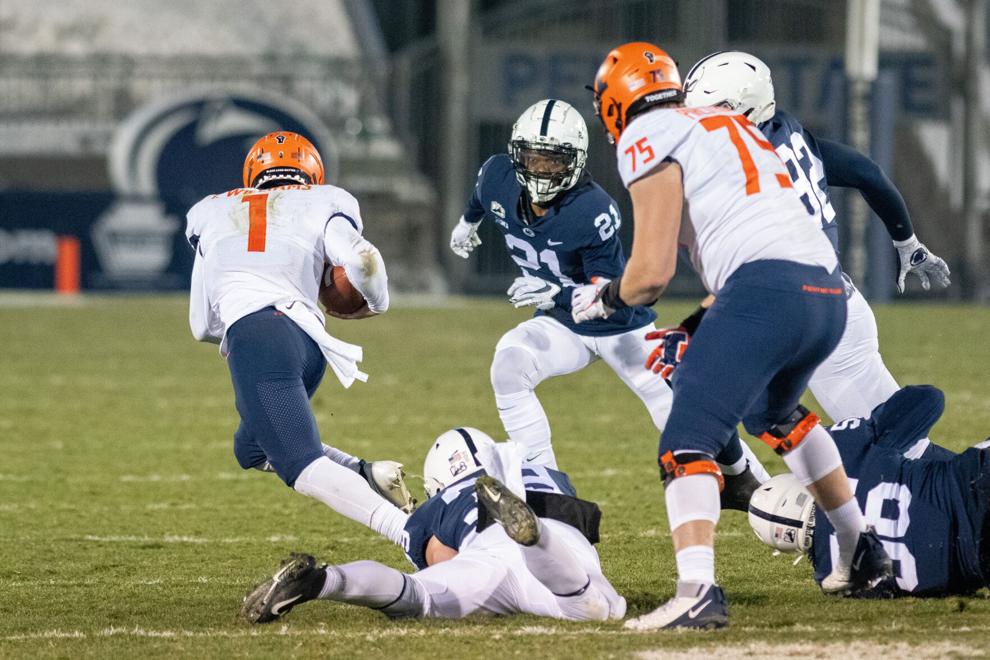 Penn State football vs. Illinois, D'Von Ellies (91)
Updated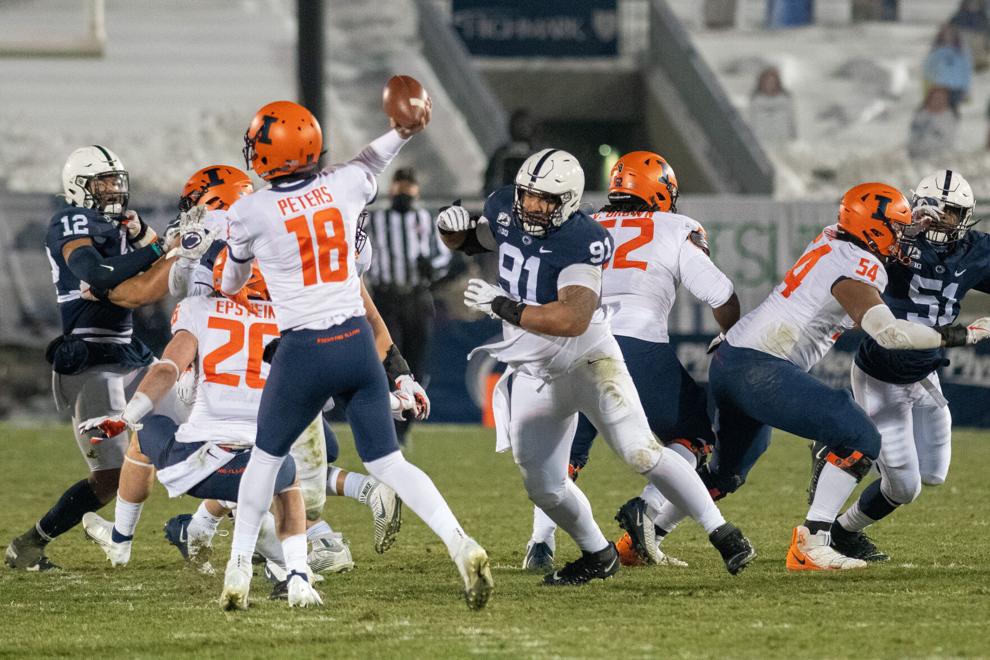 Penn State football vs. Illinois, Keyvone Lee (24) protects Jahan Dotson (5) with ball
Updated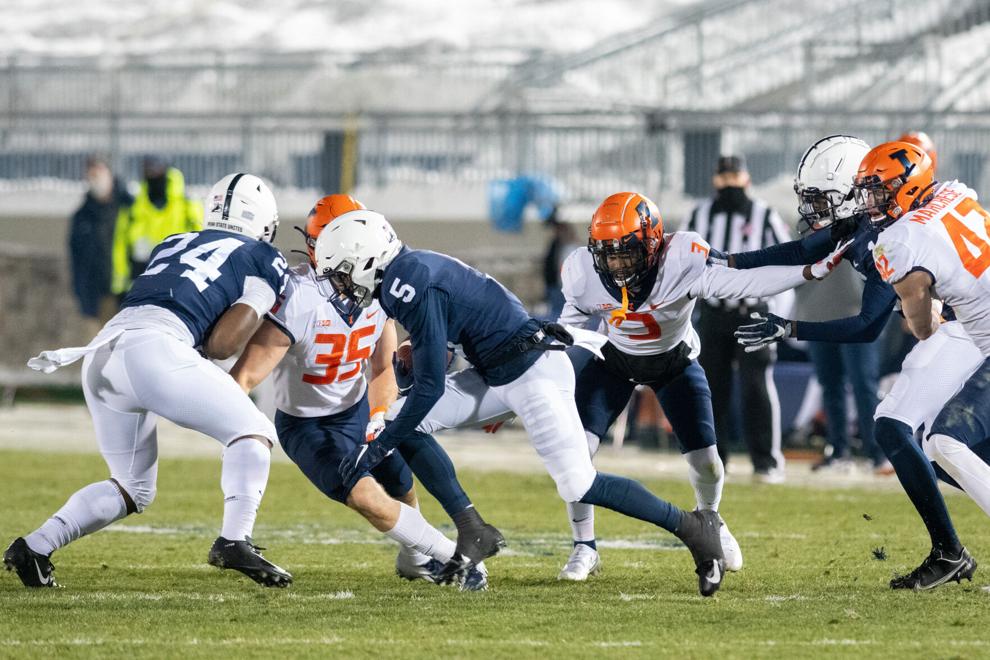 Your contribution will help the Collegian provide award winning journalism to the Penn State community and beyond.
Donate to the Collegian by clicking the button below.
Braden Dyreson & James Langan | The Daily Collegian
In this episode of We Are.. Trying Our Best, James and Braden channel their inner Stephen A. Smith and Skip Bayless to bring you their hot takes on the sports world.
The Hintz Family Alumni Center at sunset on Sunday, May 30, 2021 at University Park, Pa.